The complete production, mixing, and mastering collection from Softube, with tools used by the very best professionals
Premium, branded plug-ins created in partnership with Weiss, Drawmer, Summit Audio, Trident, and more
Upgrades available from previous Volume collections, or any included plug-in
How do you know you can trust the sound quality of a collection of plug-ins?
One way is to ask which top professionals have placed their faith in them already. So when you hear the likes of Deadmau5, BT, Axwell, and so many more are using plug-ins from Volume 3 on a regular basis, you can rest assured these tools are the real deal.
Another is to consider Softube's fifteen-plus years of component-level analog modelling experience, working with many of the industry's biggest and most renowned brands to develop the best-sounding tools available for the computer-based studio.
Featuring amps, instruments, effects, EQs, compressors, mastering tools – everything you need to make the best music you can make – Volume 3 is there for you with sound quality you can count on.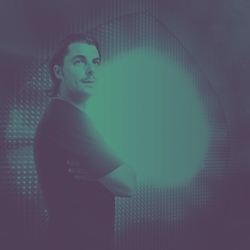 "It was a plugin that I frequently used for Axwell /\ Ingrosso songs, and I use it a lot when I need to refresh older songs for our sets."

About the Drawmer S73
Signal processing tools
Partnerships with brands like Weiss, Summit Audio, Drawmer, and Trident, bring the best classic EQs, compressors, and mastering tools to Volume 3, and the addition of our very own Transient Shaper plug-in will tighten up every facet of your mix.
Instruments
Volume 3 features Modular, the best-sounding Eurorack modular synth plug-in out there, Heartbeat, the renaissance of drum synthesis, and Parallels, our dual-source dream-synth.
Effects
Whether it's our beautiful TSAR-1 true stereo algorithmic reverb, our roaring Tube Delay, or the new additions of Harmonics and the super-special OTO Biscuit 8-bit effects plug-in, Volume 3 has top-quality creative effects to take all your productions to new heights.
Amps
Our award-winning Amp Room plug-ins don't just cover classic bass and guitar tones from the highest-quality vintage gear available – they also offer creative ways to treat and revitalise synths, drums, even vocals. We give you quality, you get freedom.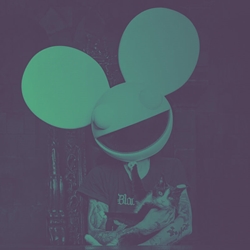 "Got a new favorite maximizer."

About the Weiss MM-1
What's new in Volume 3?
Since its last outing we've added significant value to our Volume collection.
The Transient Shaper, one of our most popular plug-ins, capable of adding outrageous punch or silky smooth sustain to your material, makes its first appearance. Harmonics is also new – 5 astoundingly rich and textured flavors of analog-style distortion, with Dynamic Transient Control technology. Then there's the OTO Biscuit 8-bit effects processor. Create chippy aliased madness, or simply add grit and grunt before sequencing a gorgeous analog filter, pitch shifting, or waveshaping. And we're delighted to announce Parallels, our dual-source dream-synth, and its beautiful workflow, top-quality multi-waveforms, and delicious effects.
With our Volume 3 plug-in collection you can create epic drum machine and synth tracks, process and polish vocals and acoustic instruments, amp up electric guitars and basses, tie a mix together with premium-quality effects, and add a professional finish to any sound source.
Analog sound from analog legends
Alongside Softube original plug-ins, and the Weiss digital mastering maximizer, Volume 3 contains officially licensed emulations of analog hardware from some of the biggest and most well-respected names in pro audio. A channel strip, compressor, EQ, saturation and all, from Summit Audio, multi-band dynamics from Drawmer, an entire suite of real-time modulation tools from Paul Wolff's Fix Audio Designs, and a classic equalizer from a rare and legendary Trident console. Even the filter in the OTO Biscuit is a warm and inviting analog masterpiece.
Equally importantly, our 15 years of experience modeling analog systems, and our attention to detail in oversampling and code-optimization, mean our plug-ins really do sound as good as their analog counterparts.
Use the very same gear as iconic artists and producers of the past and present.
NKS-ready
Many of the Volume 3 plug-ins integrate seamlessly with Native Instrument's Native Kontrol Standard. Plug-in parameters and presets can be controlled from Komplete Kontrol and Maschine.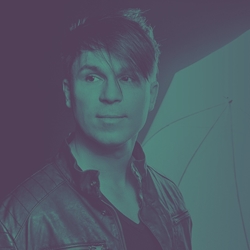 "Softube harnessed the power of what's currently possible and made a unique, beguiling, & beautiful-sounding new instrument."

About Parallels
Awards & reviews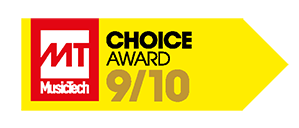 "One of the best software collections around. Simple as that!"
9/10
MusicTech
READ FULL REVIEW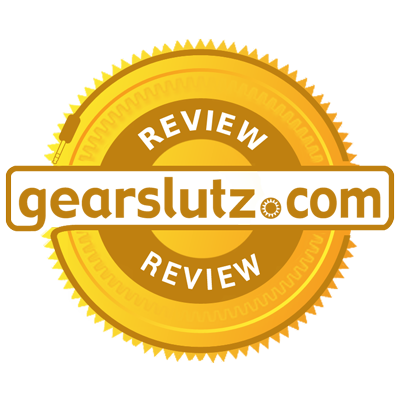 "Softube certainly belongs in the upper echelons of the crowded plug-in scene [...] Their plug-ins are easily at the top shelf in terms of sound quality and Volume 2 features some of their best products, so I can't give them anything other than five stars."
5/5
Gearslutz
READ FULL REVIEW
"As always, Softube delivers top-notch processors, and their DSP remains up there with the very best in the industry. If you're looking for a bundle to radically expand your DAW's sonic palette, you can't go wrong here."
DJBooth
READ FULL REVIEW
What is included?

Volume 3 includes the following plug-ins:

In short
The complete production, mixing, and mastering collection from Softube
Proven sound quality, used by the very best professionals
EQs, compressors, channelstrips, and more from Summit Audio, Drawmer, and Trident
Master-bus miracle-machines, including the Weiss MM-1 Mastering Maximizer
Heartbeat, Parallels, and Modular give you the best-sounding soft-synths available
Effects including the Fix modulation series, Tape, our TSAR-1 and TSAR-1R reverbs, Tube Delay, and much-loved little warrior, the Saturation Knob
Four new plug-ins
Harmonics – five styles of dynamic distortion
Parallels – our dual-source dream-synth
Transient Shaper – for exceptional split-band transient control
OTO Biscuit 8-bit Effects – Lo-fi 8-bit magic
Softube's own award-winning Amp Room plug-ins for guitars and bass
Upgrades available from previous Volume packages, or any included plug-in
90 minute tutorial video from Puremix included in purchase
System requirements

Mac OS X 10.12 or newer (older OS versions may work but are not tested).
Windows 64-bit, versions 7, 8 or 10.
Intel Core 2 Duo, AMD Athlon 64 X2 or newer.
Screen resolution 1280x800 or larger.
8 GB RAM or more is recommended, as well as at least 8 GB hard disk space for installation (individual plug-ins take less space, while sample libraries may require additional disk space. Specific information available on each instrument's page).
Softube account.
iLok account.
Internet access for downloading installer and managing licenses.
iLok generation 2 and up, if you intend to use an iLok dongle for authorizing your plug-ins (note that an iLok dongle is not a requirement).
In theory, any 64-bit VST, VST3, AU, or AAX (11.0.2 or higher) compatible host application should work.


However, due to plug-in host differences between DAWs - and our own rigorous testing standards - we only officially test our plug-ins and instruments in the most recent versions of Pro Tools, Logic Pro, Cubase, Live, Studio One, Digital Performer, Reaper and Sonar. Softube plugins are not tested in the non-listed systems, but they most likely work as long as the system requirements are met. We cannot guarantee a solution for issues in unsupported systems.

Please Note: Softube plug-ins support 64-bit hosts only, and a 64-bit OS is required. Therefore, for example, Pro Tools 10.x is no longer supported (contact support for latest 32-bit compatible instalers).

Supported sample rates: 44.1, 48, 88.2, 96, 176.4 and 192 kHz, in both mono and stereo.

The most recent maintenance release of the DAW application is recommended.

AAX DSP is not in active development, but older products still support AAX DSP. For legacy TDM/VENUE, please see the Legacy Installers page.