Flexible and easy to use with huge sonic range
Each and every component carefully modeled​
Individual bypass for each of the two units saves CPU power​
---
Channel strip / Console 1 Ready
Summit Audio Grand Channel
Combining the smooth operating EQF-100 parametric passive equalizer with the mild but authoritative TLA-100A compressor, Summit Audio Grand Channel is a highly versatile channel strip that will cover a large part of your mixing needs.
Having the two combined in a single plug-in makes adjustments easier, as you will often find that the compressor affects the equalizer and vice versa. By default, the sound reaches the equalizer before the compressor, but you can easily reverse the order with a single switch.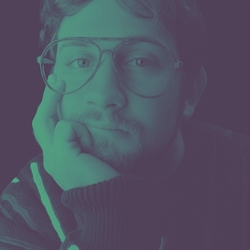 "Softube has outdone itself. The TLA-100A plug-in is a testament to what can be achieved in hardware modeling when attention is paid to the smallest details of design."

Producer/engineer/mixer/live recordist (Pixies, Rob Thomas, Björk, Alice Cooper, Liars, The Gregory Brothers)
Two-in-one
The Grand Channel combines the warm and smooth tone sculpting Summit Audio EQF-100 Full Range Equalizer with the rich sounding and dead-easy-to-use Summit Audio TLA-100A Compressor.
Top of the line compression
The TLA-100A is an ultra-easy to use compressor that never sounds small or constrained. It keeps vocals, acoustic guitars and bass in place in a mild but authoritative manner. On the master bus, it can help a disjointed mix come together as one.
World class equalizer
The tone sculpting EQF-100 is a smooth and flexible equalizer. Add an enormous low end and a silky top to your mixes or carve out or boost narrow parts of the mid-range.
Vintage but modern
When the EQF-100 and TLA-100A were designed, Summit Audio made sure to combine the finest of what vintage tube designs had to offer with a modern sense of how these units should stand the test of time. The result was remarkable, and today you can experience the Summit Audio grandeur in digital form, just reach for the Grand Channel!
An updated classic
As a modern addition to the classic TLA-100A, the plug-in also includes Parallel Compression, Saturation Control and Low Cut Filtering on input or detector.
Perfect with Console 1
The Summit Audio Grand Channel gets even better if you use it with Softube Console 1. The Grand Channel integrates seamlessly into Console 1 workflow, allowing intuitive hands-on control.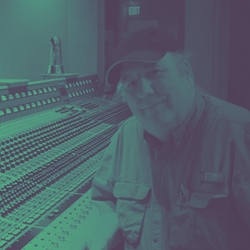 "I like the Tube-Tech Classic Channel and the Summit Audio Grand Channel on bass, mandolin, and vocals to help warm or fatten them up. I switch between the two units, depending on the original signal or timbre of the instrument."

Marty Robbins, Alison Krauss, Rhonda Vincent
Reviews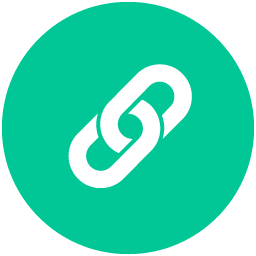 "...a first-choice channel strip plug-in that makes just about anything sound better."
4/5
MusicRadar
READ FULL REVIEW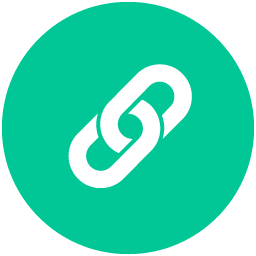 "A studio classic, the TLA-100A brings diamond-standard volume levelling and tube saturation to your desktop. Beautiful!"
4.5/5
MusicRadar
READ FULL REVIEW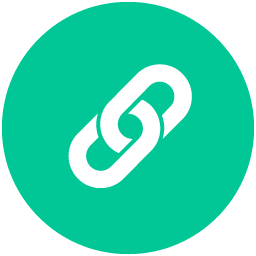 "Simply put, if you'd reach for it in the rack, you can feel comfortable reaching for it in your plug-in list knowing that the rich and smooth TLA sound we've all come to love will deliver."
SonicScoop
READ FULL REVIEW
In short
Flexible and easy to use with huge sonic range.
Individual bypass for each of the two units saves CPU power.
Change the order of the equalizer and compressor with a single switch.
Each and every component carefully modeled.
Extremely analog behavior of frequencies, phase, distortion, attack, release, etc.
System requirements

All Softube products require a computer with appropriate DAW host software (none of which are included).

Versions from 2.5.18 and newer of the Softube plug-ins have the following minimum requirements:


All native versions

Mac OS X 10.13 or newer (older OS versions will not work)
Windows 10 64-bit (older Windows versions may work but are not tested)
Mac: Intel Core i3 / i5 / i7 / Xeon - M1 support pending
Windows: Intel Core i3 / i5 / i7 / Xeon / AMD Quad-Core or newer
Screen resolution larger than 1280x800
8 GB RAM or more is recommended, as well as at least 8 GB hard disk space for installation (individual plug-ins take less space, while sample libraries may require additional disk space. Specific information available on each instrument's page).
Softube account
iLok account
Internet access for downloading installers and managing licenses
iLok generation 2 and up, if you intend to use an iLok key for authorizing your plug-ins (note that a physical iLok USB key is not a requirement)
In theory, any 64-bit VST, VST3, AU, or AAX (Pro Tools 11.0.2 or higher) compatible host application should work.

However, due to plug-in host differences between DAWs - and our own rigorous testing standards - we only officially test our plug-ins and instruments in the most recent versions of Pro Tools, Logic Pro, Cubase, Ableton Live, Studio One, Reaper and Cakewalk. Softube plugins are not tested in non-listed systems, but they most likely work as long as the system requirements are met. We cannot guarantee a solution for issues in unsupported systems.

Note: Softube plug-ins support 64-bit hosts only, and a 64-bit OS is required.

Note: With regards to the different VST formats, we strongly recommend using VST3 as some of our plug-ins have features that are not present in the older VST formats.

Supported sample rates: 44.1, 48, 88.2, 96, 176.4 and 192 kHz, in both mono and stereo.

The most recent maintenance release of your DAW application is recommended. AAX DSP is not currently in active development. TDM/VENUE are no longer supported (old downloads are available on the Legacy Installers page)