Vintage style passive EQ
1-1000 ms delay
Gritty feedback feature
---
Modular ready / Effects / Amp Room Ready
Tube Delay
A slightly dark and distorted delay has a way of giving a great sense of space and size to a mix without really drawing attention to itself.
Tube Delay is a vintagey analog style echo box that allows you to create everything from clean doubling effects to endless dub delays with filthy feedback.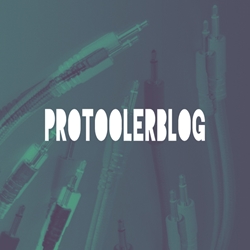 "I think it's a very worthy delay, grit monster, and hair-grower to complete your delay collection and you should check it out if you're looking for a new delay."

Magazine
Versatile companion
A tasty echo effect that can go from clean to rude by overdriving its three modeled tube stages. Create anything from realistic room echoes to rockabilly style slap backs — or take it all the way into reggae echo madness.
Tube sound
Tube Delay features three distinct tube stages in its design, each of which add to the authentic analog driven sound.
World class delay
The controls are quite self explanatory, but it's the sound that sets Tube Delay apart from any other delay you have tried. The drive knobs add a wonderfully dirty distortion and the tone controls are just sweet.
Tüber functionality
The three different tube stages in this model each adds to the total sound. The tone controls are passive and add further to the distortion. Turn up the feedback while running, and you'll have the authentic dub echo madness! We of course added the possibility of tempo syncing the delay to your song.
In short
Modular Ready: works as a native plug-in and as a module in Modular, Softube's Eurorack platform. Learn more about Modular
Amp Room Ready: works as a native plug-in and as a module in Amp Room, our pro audio guitar platform. Learn more about Amp Room
1-1000 ms delay
Sync tempo to host
Vintage style passive EQ
Gritty feedback feature
Tube preamp simulation
System requirements

Mac OS X 10.12 or newer (older OS versions may work but are not tested).
Windows 64-bit, versions 7, 8 or 10.
Intel Core 2 Duo, AMD Athlon 64 X2 or newer.
Screen resolution 1280x800 or larger.
8 GB RAM or more is recommended, as well as at least 8 GB hard disk space for installation (individual plug-ins take less space, while sample libraries may require additional disk space. Specific information available on each instrument's page).
Softube account.
iLok account.
Internet access for downloading installer and managing licenses.
iLok generation 2 and up, if you intend to use an iLok dongle for authorizing your plug-ins (note that an iLok dongle is not a requirement).
In theory, any 64-bit VST, VST3, AU, or AAX (11.0.2 or higher) compatible host application should work.


However, due to plug-in host differences between DAWs - and our own rigorous testing standards - we only officially test our plug-ins and instruments in the most recent versions of Pro Tools, Logic Pro, Cubase, Live, Studio One, Digital Performer, Reaper and Sonar. Softube plugins are not tested in the non-listed systems, but they most likely work as long as the system requirements are met. We cannot guarantee a solution for issues in unsupported systems.

Please Note: Softube plug-ins support 64-bit hosts only, and a 64-bit OS is required. Therefore, for example, Pro Tools 10.x is no longer supported (contact support for latest 32-bit compatible instalers).

Supported sample rates: 44.1, 48, 88.2, 96, 176.4 and 192 kHz, in both mono and stereo.

The most recent maintenance release of the DAW application is recommended.

AAX DSP is not in active development, but older products still support AAX DSP. For legacy TDM/VENUE, please see the Legacy Installers page.