Four fully parametric bands of equalization with fixed frequency bands
Each and every component carefully modeled
Smooth sound and flexible operation
---
Equalizer / Console 1 Ready
Summit Audio EQF-100 Full Range Equalizer
The Summit Audio EQF-100 Full Range Passive Tube Equalizer really sets the standard for all passive equalizer designs.
It is a highly versatile and sweet sounding equalizer that will solve most of the tonality issues you may experience in a mix.
Boost, Don't Cut
Flexibility and smoothness are the key features of this tube driven passive equalizer. Here's finally an equalizer you can use in your DAW to boost frequencies and not limit yourself to cutting.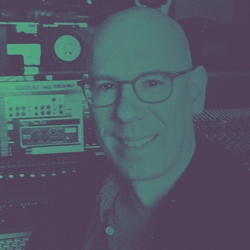 "The Summit Tube EQ is my new secret weapon with electric guitars. It adds beef and bite while taming the harshness you can easily get when brightening guitars. I don't leave home without it."

Bruce Springsteen, Sarah Brightman, Green Day, Television and Michael Stipe
Suitable for any sound or instrument
Four fully parametric bands of equalization plus low and high cut filters with three selectable cutoff frequencies each make the EQF-100 a go-to equalizer for any sound or instrument in your mix. A mix that no doubt will sound warmer and fatter with the help of the EQF-100 and its unique blend of tube and solid state technology.
Tweak it to get saturation
If you want more edge from your EQ, just drive the output meter into the red and you'll experience a woody and thick saturation coming from the output stage.
In short
Smooth sound and flexible operation.
Modeled output stage distortion.
Four fully parametric bands of equalization with fixed frequency bands.
High and low filters can be switched from bell to shelf.
Three-position low and high cut filters.
Each and every component carefully modeled.
System requirements

Mac OS X 10.12 or newer (older OS versions may work but are not tested).
Windows 64-bit, versions 7, 8 or 10.
Intel Core 2 Duo, AMD Athlon 64 X2 or newer.
Screen resolution 1280x800 or larger.
8 GB RAM or more is recommended, as well as at least 8 GB hard disk space for installation (individual plug-ins take less space, while sample libraries may require additional disk space. Specific information available on each instrument's page).
Softube account.
iLok account.
Internet access for downloading installer and managing licenses.
iLok generation 2 and up, if you intend to use an iLok dongle for authorizing your plug-ins (note that an iLok dongle is not a requirement).
In theory, any 64-bit VST, VST3, AU, or AAX (11.0.2 or higher) compatible host application should work.



However, due to plug-in host differences between DAWs - and our own rigorous testing standards - we only officially test our plug-ins and instruments in the most recent versions of Pro Tools, Logic Pro, Cubase, Live, Studio One, Digital Performer, Reaper and Sonar. Softube plugins are not tested in the non-listed systems, but they most likely work as long as the system requirements are met. We cannot guarantee a solution for issues in unsupported systems.

Please Note: Softube plug-ins support 64-bit hosts only, and a 64-bit OS is required. Therefore, for example, Pro Tools 10.x is no longer supported (contact support for latest 32-bit compatible instalers).

Supported sample rates: 44.1, 48, 88.2, 96, 176.4 and 192 kHz, in both mono and stereo.

The most recent maintenance release of the DAW application is recommended.

AAX DSP is not in active development, but older products still support AAX DSP. For legacy TDM/VENUE, please see the Legacy Installers page.