Timeless guitar tones for any production.
An Amp Room suite for timeless guitar tones that can take your production from retro to modern
Includes the Amp Room platform, four classic amps, five cabs, 11 stompboxes, 13 effects and utilities, microphone options, presets, and more
Featuring cabinet IR captures with moveable microphones, plus a parametric equalizer for added tone shaping
Guitar & Bass Platform
Amp Room Vintage Suite
Vintage Suite
Suite Mode is an intuitive workflow with hand-selected sets of gear that let you quickly get the sounds you want with Vintage Suite. You have easy access to your amps and cabs, as well as the pedal and effects sections. If you want to go further into tone shaping, you can switch to Studio Mode.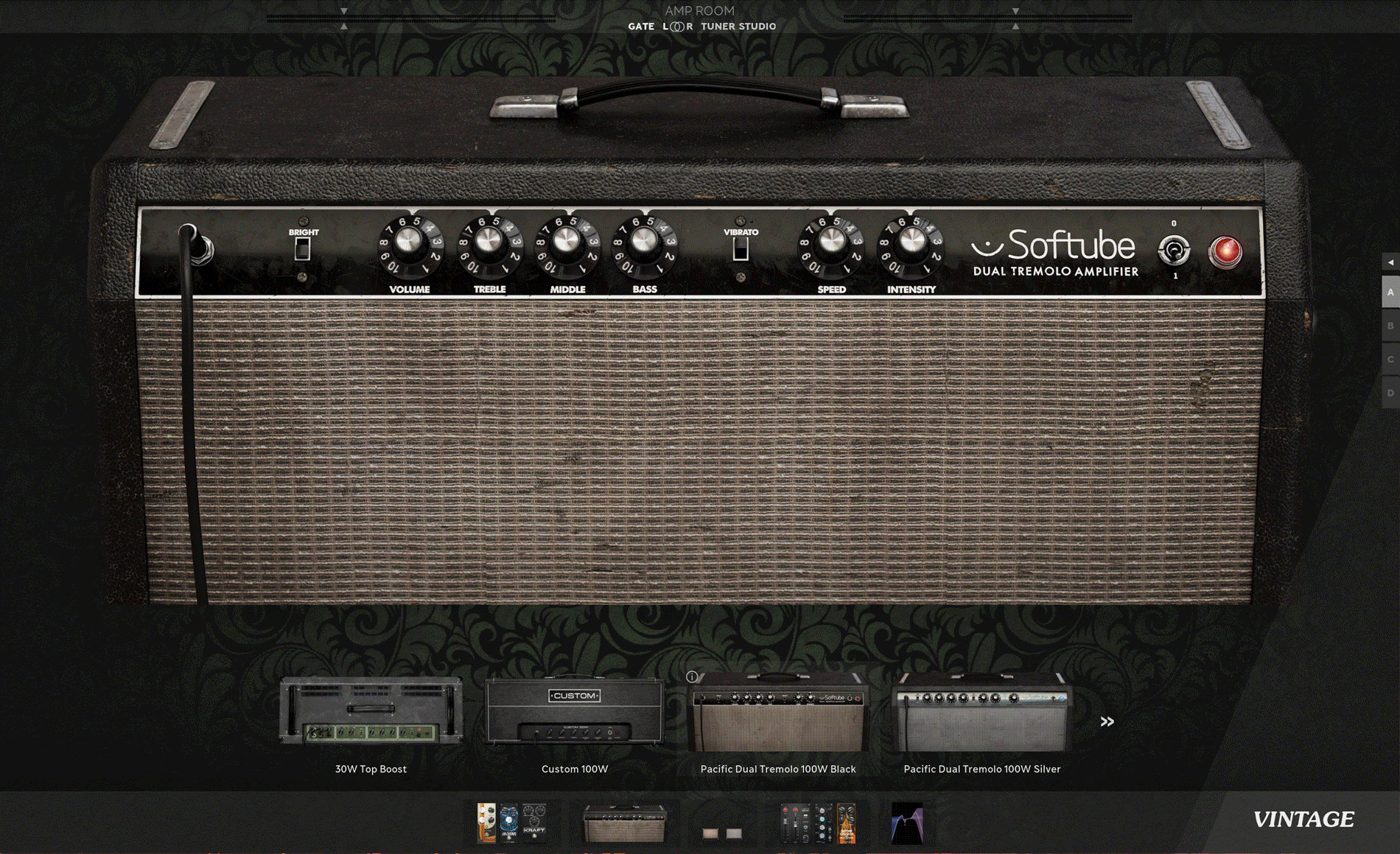 Pacific Dual Tremolo 100W Black & Pacific Dual Tremolo 100W Silver
The Pacific Dual Tremolo 100W Black is a 1966 BF version of a classic combo amplifier. Known for its clean sound, it's perfect for getting semi-dirty blues tones. Like its older sibling, the 100W Silver has made a name for itself. Both amps add more distortion when pushed hard, but the Silver includes a master volume control for added control.
Custom 100W
An enduring part of rock & roll, the Custom 100W is a late '70s British guitar amp often used for classic rock bass and guitar. It gives you a characteristic jangly sound favored by some of the top musicians in the genre.
30W Top Boost
The 30W Top Boost is an early 1960s 3-channel, 6-input AC30 Treble model that is the sound of the British Invasion. This famed amp can be quite quirky, but it's an easy amp to work with once you get to know it.
Cabs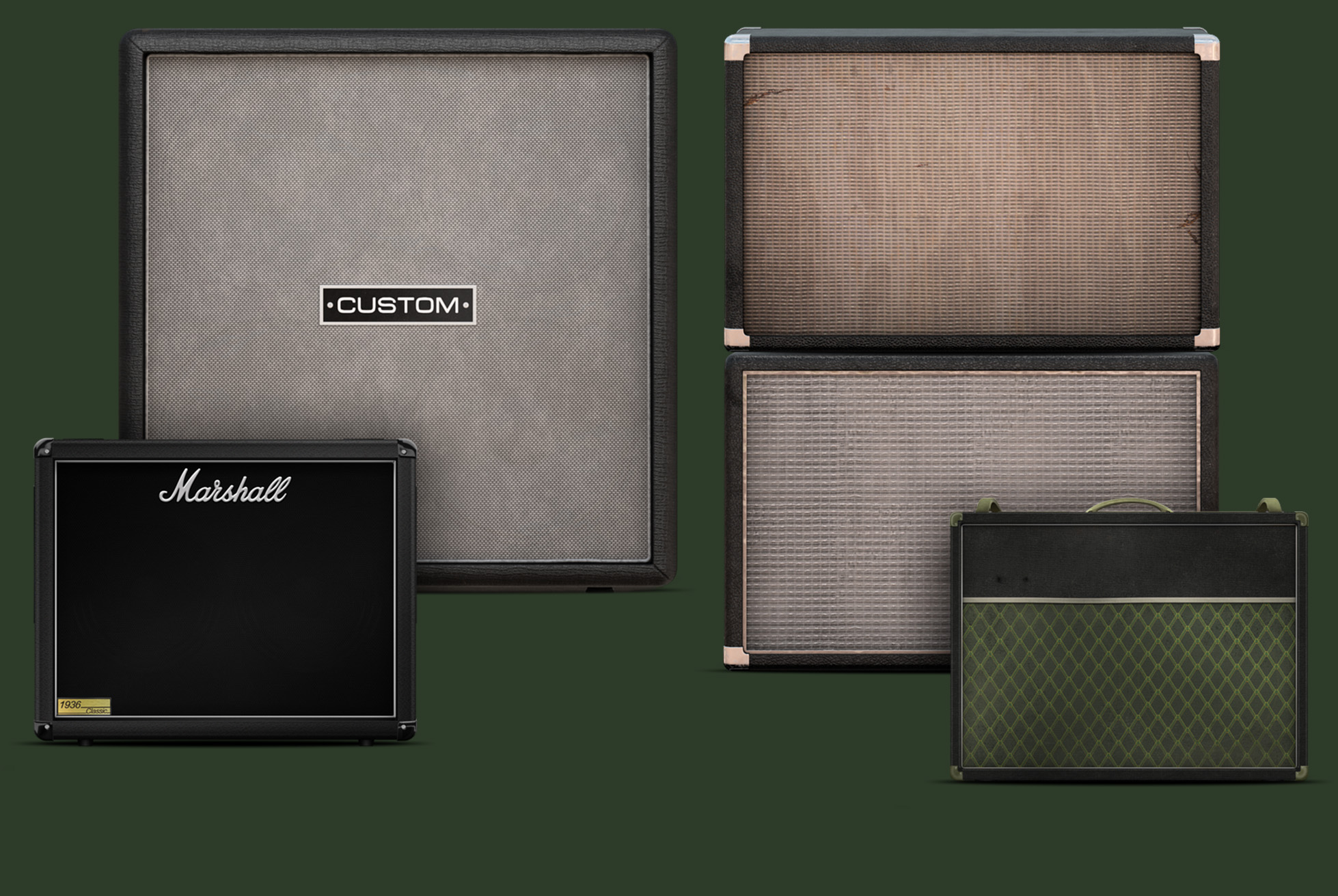 Pedals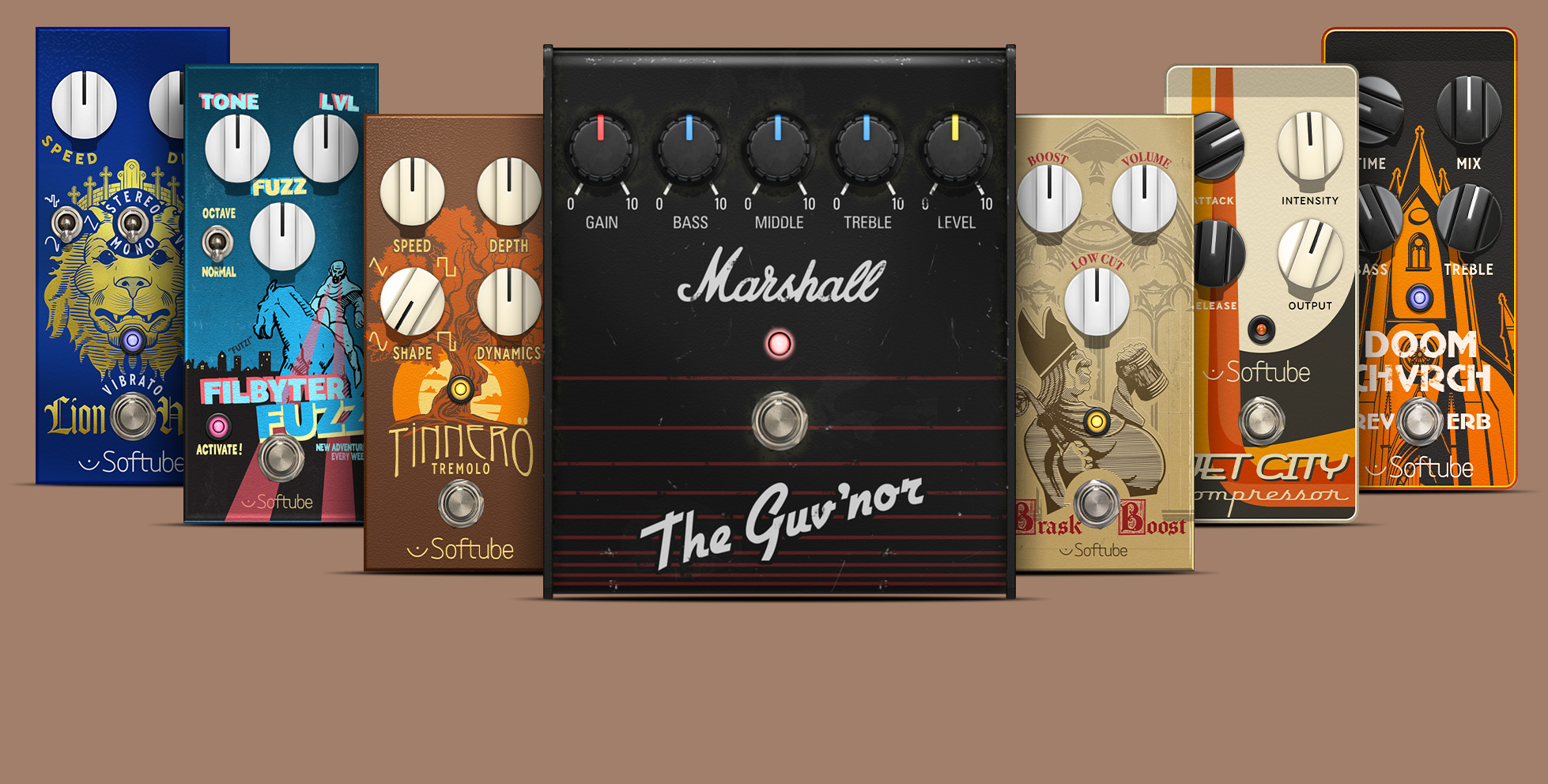 Studio FX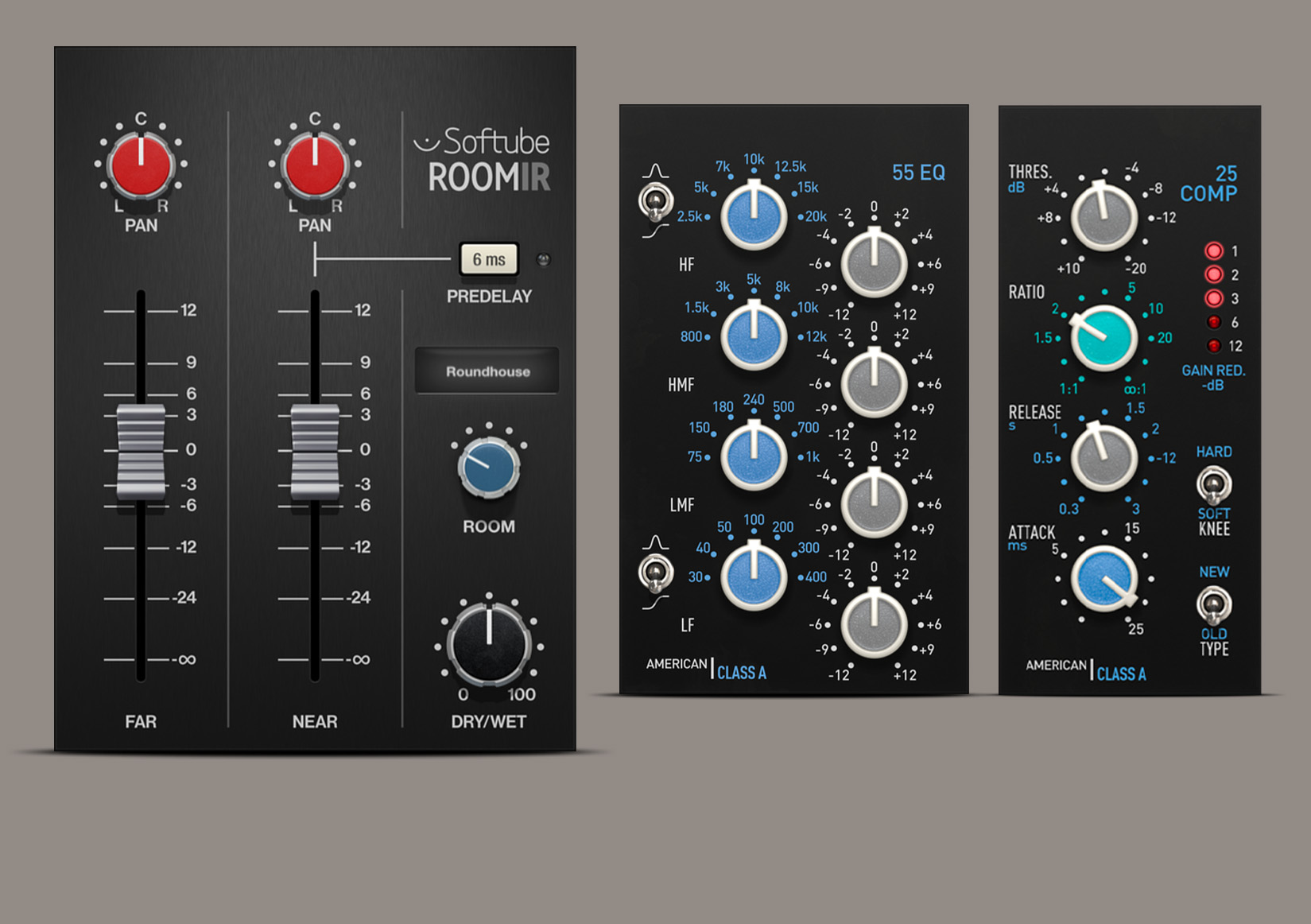 Full list of included gear
Amps

Pacific Dual Tremolo 100W Black
Pacific Dual Tremolo 100W Silver
Custom 100W
30W Top Boost
---
Cabinets

Pacific Dual Black 2x12
Pacific Dual Silver 2x12
Custom M 4x12
Top Boost Blue 2x12
Marshall 1936 Classic 2x12
---
Pedals

Marshall Guv'nor overdrive
Softube Filbyter fuzz
Softube JJB chorus
Softube Jet Town compressor
Softube Lion Head vibrato
Softube Tinnerö tremolo
Softube Brask Boost
Softube Wild Boar
Softube Trollegater
Softube Doom Chvrch
Kraft
---
Studio FX

Softube RoomIR
American Class A 55 EQ
American Class A 25 Comp
---
Other

Fully redesigned user interface
7 microphone options
12 effects and utilities
Custom IR loader
8 IR Producer Packs
A curated set of great-sounding presets
Customizable signal chains
Expandable with other Amp Room Suites and Amp Room Ready Softube products

Want to know more about the Amp Room platform?
Discover the pro audio guitar and bass platform that lets you create realistic sounds like you would in a high-end studio full of hand-selected gear.
System requirements

macOS Big Sur 11, Monterey 12, Ventura 13
Windows 10 (64-bit), Windows 11
Softube account
iLok account
Computer with AU, VST, VST3 and/or AAX compatible DAW host software
Internet access (for downloading installers and managing licenses)

Read full System Requirements and our Terms and Conditions