Eight channels of drum sounds, mostly based on modeled analog synthesis
Four channel Auto Layer Machine for layering sounds or triggering beat patterns
Adapted versions of TSAR-1 Reverb and Valley People Dyna-mite included, as well as Filter Echo and output saturation
---
Classic drum synthesis is back with a vengeance! Flexible and tweakable — Heartbeat is your source for familiar, yet unique, drum machine sounds.
Use the built-in effects and the innovative Auto Layer Machine to take your beats to unexpected places. Or use Heartbeat's instrument and EQ modules in Modular.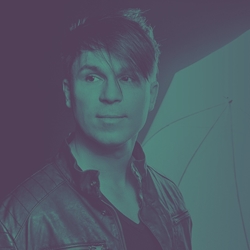 "As an avid drum machine lover and collector I'm typically skeptical of something that claims to emulate vintage rhythm machines. I must say Heartbeat is stunning, less emulation and more making the vintage modern. I've been using it on all my new score projects. It's killer!"

American music producer, composer, technologist, audio technician, multi-instrumentalist
A Killer Package
It is the drum synth of your dreams, combining modeled analog synthesis of yesteryear with forward-thinking features and flexibility. The modeled analog sound engine and the included top-of-the-line effects turn Heartbeat into a killer package for your beats.
A Mind of Its Own
The Auto Layer Machine has four channels that can each be used to layer sounds or trigger a chain of events. Use it to create new sound textures or create automatic fill patterns in up to four steps.
Built-in Mixer
Each of the eight channels has a dedicated mixer channel with controls for volume, pan, ping-pong (auto panning), EQ (adapted specifically for each instrument) and send levels to the reverb and delay effects.
The synthesis engine
While Heartbeat draws inspiration from the best analog drum synths from the 1980s, it does not emulate any existing drum machine. The sound mostly originates from Softube's own modeled analog synthesis, which has been augmented with carefully selected waveforms.
Mix away!
The core of Heartbeat consists of the eight instrument channels. You will find two different bass drum channels, which can be as punchy and deep as you want them, but are also perfectly capable of producing snappy and hard hitting woody textures. The two dedicated snare drum channels have six parameters each which allows you to achieve anything from edgy rimshots, soft and whispery snare rolls to machine-like claps.
More cowbell!
The percussion channels are identical and can be used to model anything from '80s style synthetic toms to cowbells and noise drops. And just like the other channels, the hihat and cymbal channels offer flexible synthesis engines — tweak to your heart's desire!
The effects
In order to make Heartbeat your one stop shop for beat programming, we added a fully featured effects section. It includes slightly adapted versions of our beloved model of Valley People Dyna-mite and one of our top sellers of all time, the TSAR-1 Reverb. The Dyna-mite is a dynamic shaping Swiss army knife with a serious attitude. Limiting, compression, gating, sidechained ducking — Dyna-mite handles it all. And TSAR-1 is simply the most gorgeous plug-in reverb ever created.

The all new Filter Echo is a filtered delay effect with adjustable Cut Off and Resonance parameters. And finally, the output saturation can go from juicy to gritty and is not taken from any existing Softube product.
Tweak using Native Instruments hardware
Heartbeat supports Native Instrument's Native Kontrol Standard. This means you can use it with Komplete Kontrol keyboards and Maschine units and get the same intuitive hands-on control of Heartbeat's functions as with any of Native Instruments' own products — all automatically laid out on the hardware's knobs, buttons and keys, and with no additional setting up needed.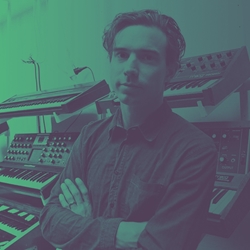 "Heartbeat is deep, punchy and classic futuristic. It's a one stop-shop for a solid drum machine beat."

Programmer, mixer and producer for Depeche Mode, The Knife and Fever Ray
In short
Eight channels of drum sounds, mostly based on modeled analog synthesis
Mixer with volume, EQ, effect sends and panning for each channel
Four channel Auto Layer Machine for layering sounds or triggering beat patterns
Chaos slider adds randomness to the behavior of Auto Layer Machine
Adapted versions of TSAR-1 Reverb and Valley People Dyna-mite included, as well as Filter Echo and output saturation
Modular Ready: use Heartbeat's instrument and EQ modules in Modular, Softube's Eurorack platform (this applies only to these components, not TSAR-1 and Dyna-mite)
No iLok USB dongle required
System requirements

All Softube products require a computer with appropriate DAW host software (none of which are included).

Versions from 2.5.38 and newer of the Softube plug-ins have the following minimum requirements:

All native versions

Mac OS X 10.13 up to 12
Windows 10 and 11 64-bit
Mac: Intel Core i3 / i5 / i7 / Xeon / Full Apple silicon support (M1 or higher)
Windows: Intel Core i3 / i5 / i7 / Xeon / AMD Quad-Core or newer
Screen resolution larger than 1280x800
8 GB RAM or more is recommended, as well as at least 8 GB hard disk space for installation (individual plug-ins take less space, while sample libraries may require additional disk space)
Softube account
iLok account
Internet access for downloading installers and managing licenses
iLok generation 2 and up, if you intend to use an iLok key for authorizing your plug-ins (note that a physical iLok USB key is not a requirement)


In theory, any 64-bit VST, VST3, AU, or AAX (Pro Tools 11.0.2 or higher) compatible host application should work. However, due to plug-in host differences between DAWs - and our own rigorous testing standards - we only officially test our plug-ins and instruments in the most recent versions of Pro Tools, Logic Pro, Cubase, Ableton Live, Studio One, Reaper, and Cakewalk. Softube plugins are not tested in non-listed systems, but they most likely work as long as the system requirements are met. We cannot guarantee a solution for issues in unsupported systems.

Note: We have checked the basic functionality of our plug-ins, and Softube Central, under Apple Rosetta 2.

With regards to the different VST formats, we strongly recommend using VST3 as some of our plug-ins have features that are not present in the older VST format. Supported sample rates: 44.1, 48, 88.2, 96, 176.4, and 192 kHz, in both mono and stereo. The most recent maintenance release of your DAW application is recommended. AAX DSP is not currently in active development. TDM/VENUE is no longer supported (old downloads are available on the Legacy Installers page).

Find the Softube installer you need both Softube Central and individual plug-ins.

AAX DSP version

For AAX DSP you need to meet the above requirements for the Native versions. You also need to have an Avid HDX processing card. For plug-ins available for AAX DSP, see Which Softube plug-ins support AAX DSP?