In-your-face tones for heavy productions.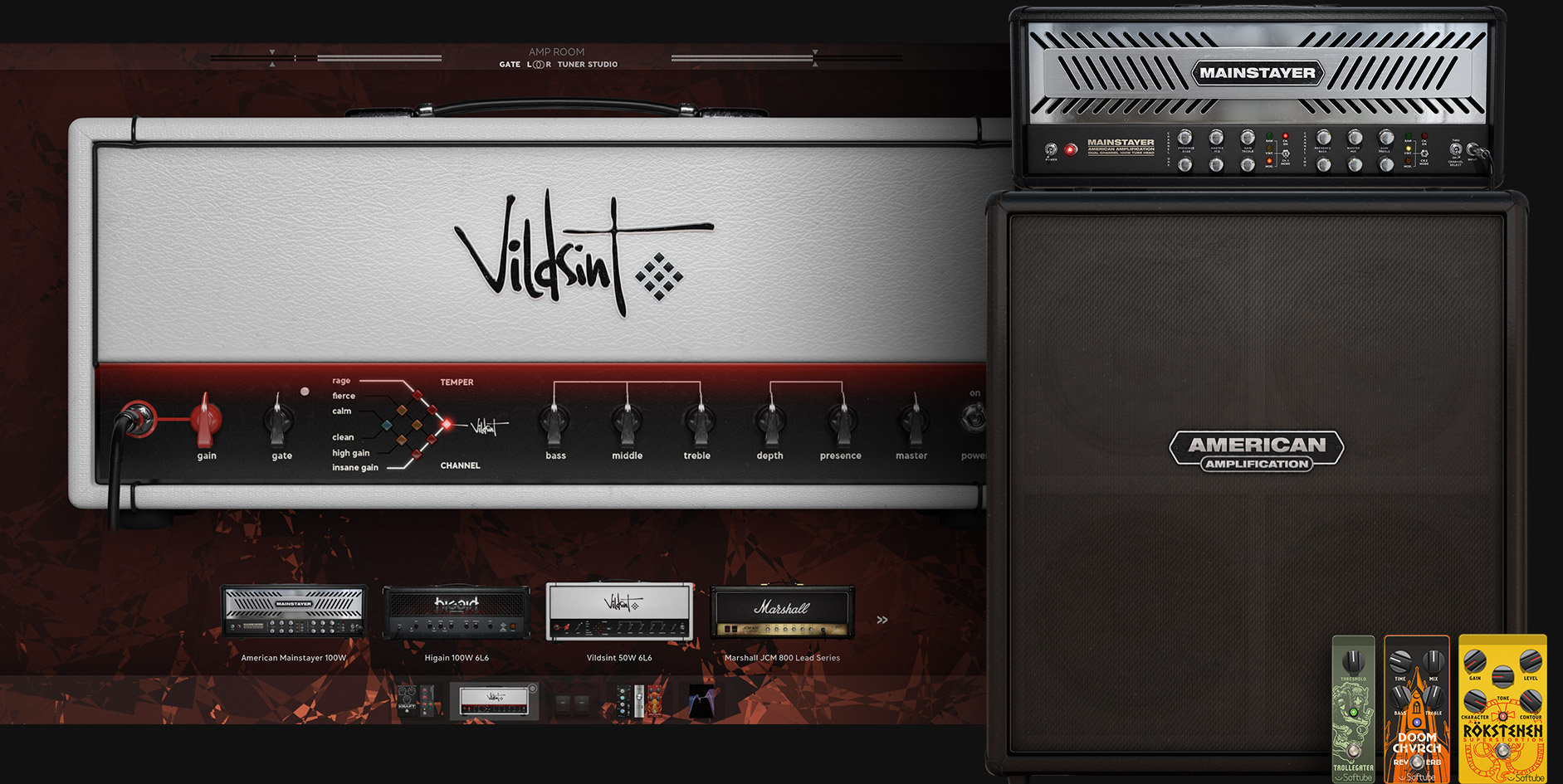 An Amp Room suite stacked with cabs, pedals, effects, and amps with names like Marshall, Vildsint, Higain & American Mainstayer
Includes the Amp Room platform, four amps, seven cabs, ten stompboxes, 13 effects and utilities, microphone options, presets, and more
Featuring cabinet IR captures with moveable microphones, plus a parametric equalizer for added tone shaping
Guitar & Bass Platform
Amp Room Metal Suite
Amp Room Metal Suite is everything you need for epically heavy productions. Key pieces of kit include the Vildsint 50W 6L6, the Higain 100W 6L6, the American Mainstayer 100W, and the Marshall JCM800 Lead Series amps, with pedals, cabinets, and effects to round out this robust and raucous collection.
Metal Suite
Suite Mode is an intuitive workflow with hand-selected sets of gear that let you quickly get the sounds you want with Metal Suite. You have easy access to your amps and cabs, as well as the pedal and effects sections. If you want to go further into tone shaping, you can switch to Studio Mode.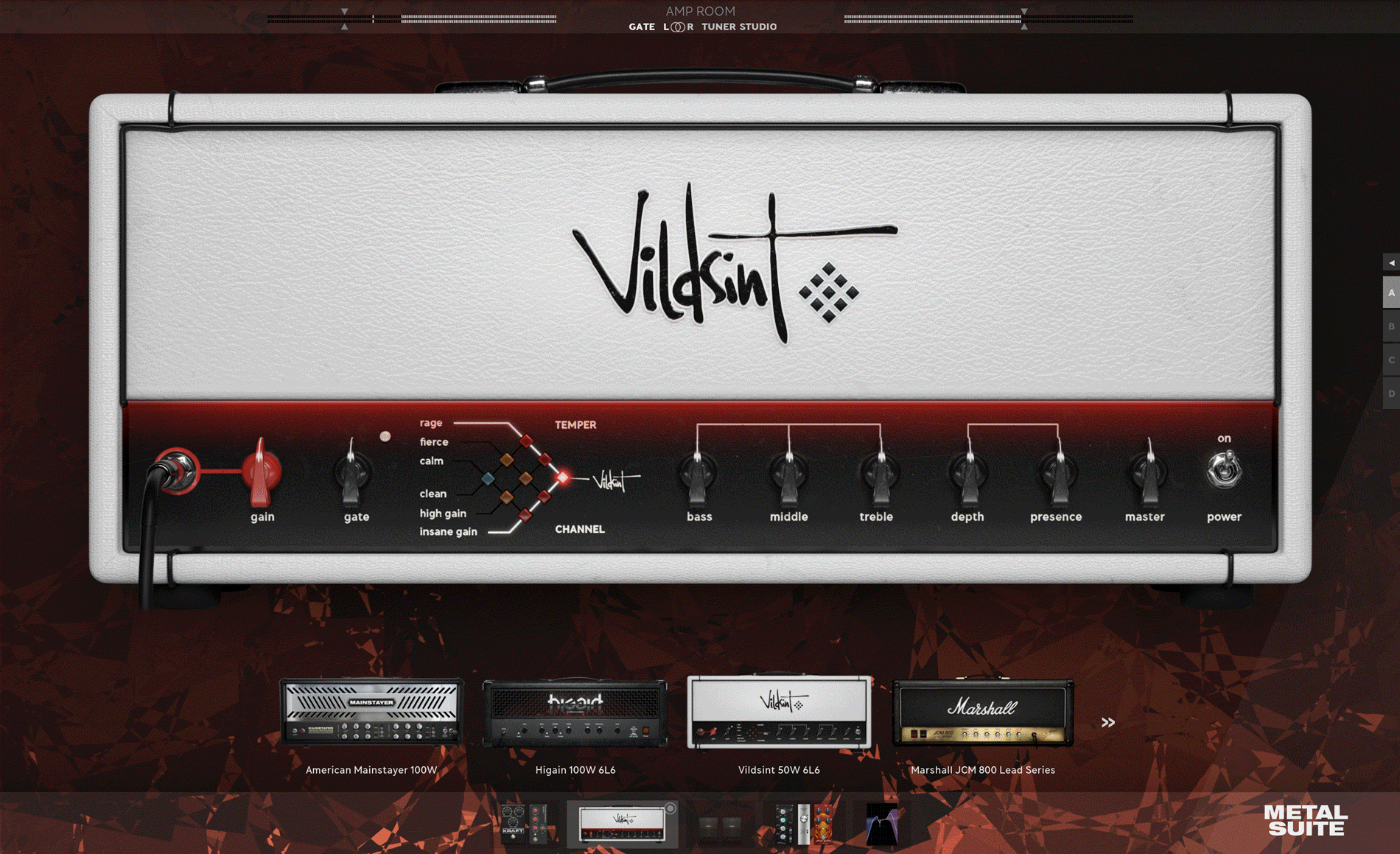 Marshall JCM800 Lead Series
The classic JCM800 fully embodies the essence of the Marshall tone. The Master Volume allows for advanced tone sculpting. With the preamp on full and a low master volume, you get a tight overdriven sound. The opposite setting gives you looser and more vintage-sounding distortion.
Vildsint 50W 6L6
A wild yet versatile modern high-gain guitar amp, Vildsint 50W 6L6 is an utter beast. The three channels and two built-in boosts will propel your riffs into modern metal heaven. The rumbling lows, perfect for downtuned guitars, with percussive punch and clarity, are unique to this tube-fueled predator.
Higain 100W 6L6
This German high-gain 100W amp packs a lot of mid-frequency punch with its smooth-to-aggressive distortion. Its unforgiving nature (due to its ability to articulate even the most heavily distorted tones) is its main feature. Thrashier riffs will also feel at home on this amp, as palm-muting is one of its fortes.
American Mainstayer 100W
Does this amp need an introduction? Few have had such a tremendous impact on distorted and high-gain music. The American Mainstayer 100W features two channels. Channel One is excellent for crunchy, hard rock tones and has heavy, low frequencies in spades. Channel Two is tweaked to the demands of high-gain metal.
Cabs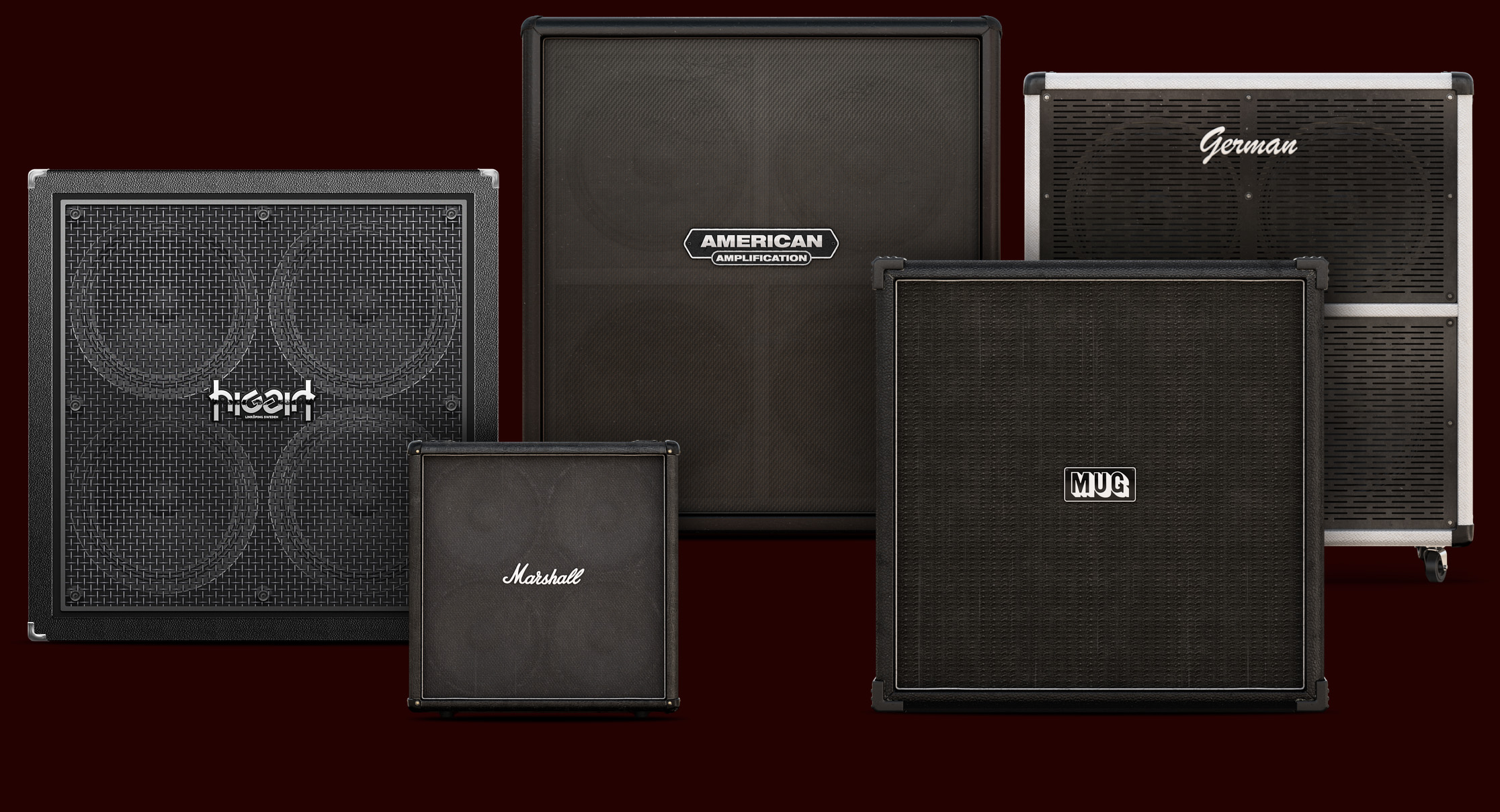 Pedals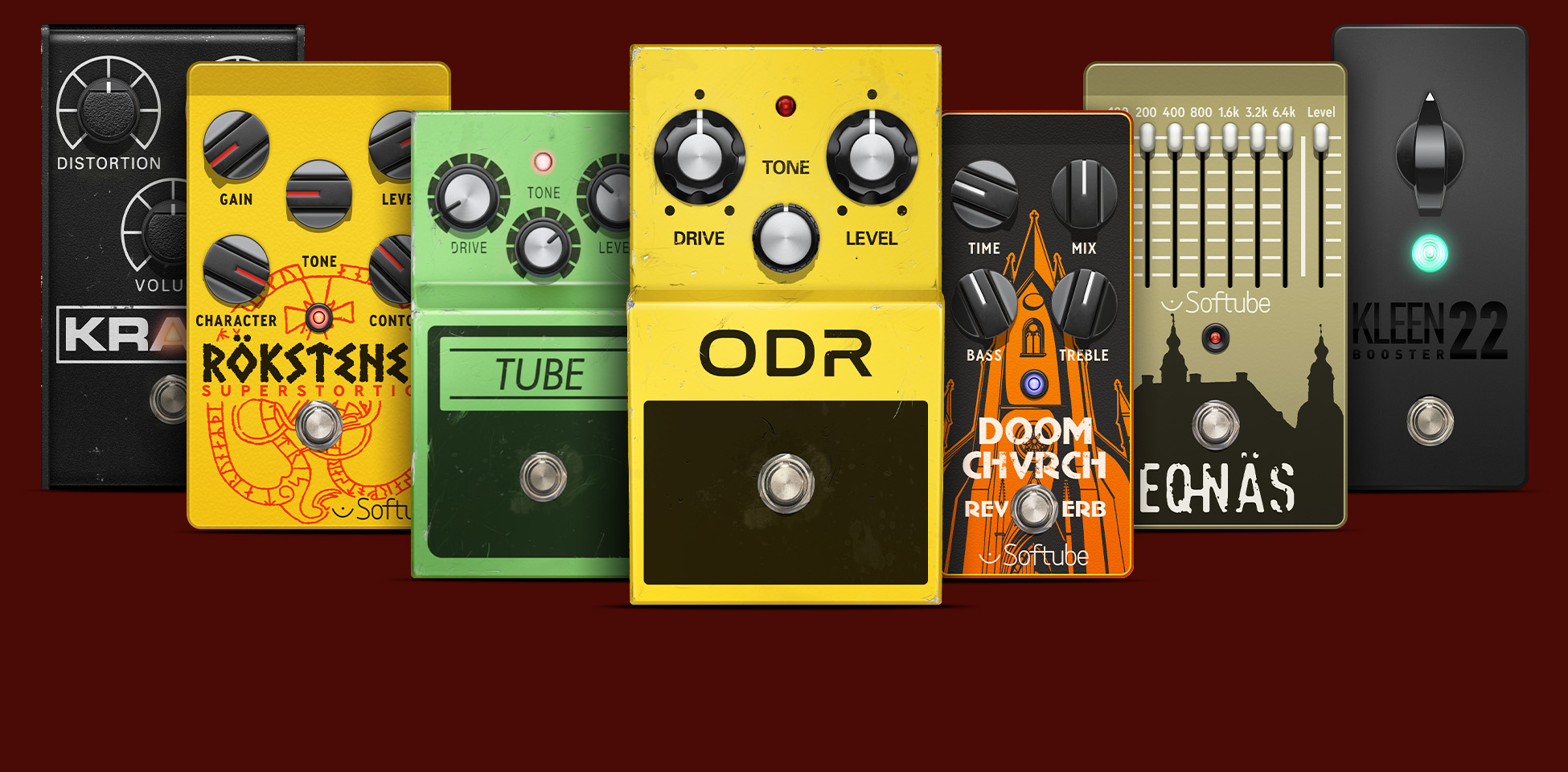 Studio FX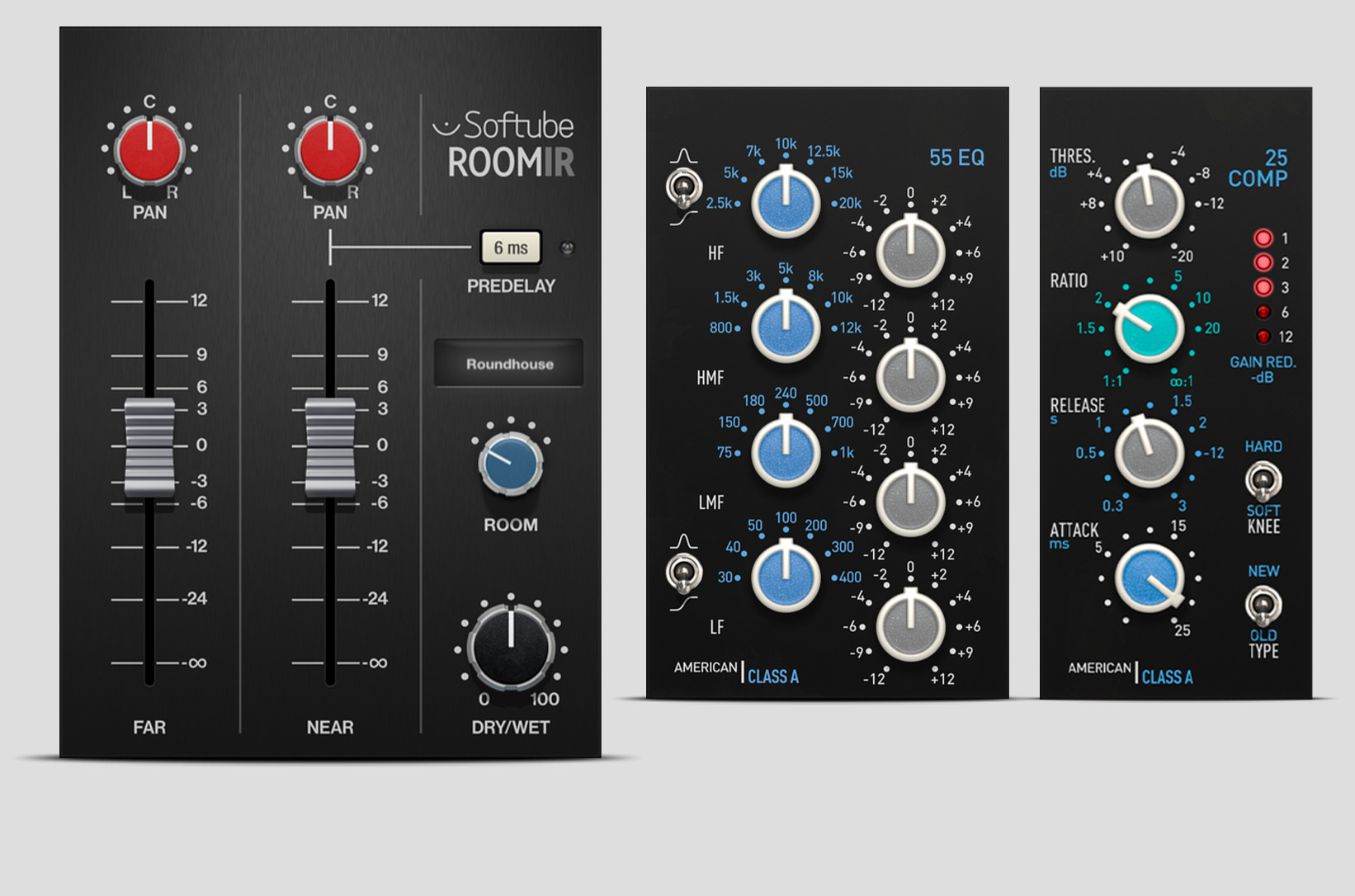 Full list of included gear
Amps

Vildsint 50W 6L6
Higain 100W 6L6
American Mainstayer 100W
Marshall JCM 800 Lead Series
---
Cabinets

American Oversized 4x12
MUG 4x12
German Viper 4x12
Higain Vintage 4x12
Marshall 8412 4x12
British Closed 2x12
---
Pedals

Kleen 22 clean boost
Softube Tube overdrive
Softube EQnäs EQ
Softube Rökstenen distortion
Softube ODR overdrive
Integrated Preamplifier preamp
Softube Wild Boar
Softube Trollegater
Softube Doom Chvrch
Kraft
---
Studio FX

Softube RoomIR
American Class A 55 EQ
American Class A 25 Comp
---
Other

Fully redesigned user interface
7 microphone options
12 effects and utilities
Custom IR loader
8 IR Producer Packs
A curated set of great-sounding presets
Customizable signal chains
Expandable with other Amp Room Suites and Amp Room Ready Softube products

Want to know more about the Amp Room platform?
Discover the pro audio guitar and bass platform that lets you create realistic sounds like you would in a high-end studio full of hand-selected gear.
System requirements

macOS Big Sur 11, Monterey 12, Ventura 13
Windows 10 (64-bit), Windows 11
Softube account
iLok account
Computer with AU, VST, VST3 and/or AAX compatible DAW host software
Internet access (for downloading installers and managing licenses)

Read full System Requirements and our Terms and Conditions