The final sonic frontier
Modular synthesizers are a way of life. The sense of endless possibility, of open-ended adventure, is captivating. Addictive even. And nothing else can produce the sonic extremes of which a modular system is capable. Patch four or five modules together in a new way and you just might hear something no human ear has ever heard before.
Created in close collaboration with Doepfer, the creators and original stewards of the Eurorack modular synth standard, Softube Modular gives you the sound, the freedom, and the expandability of a hardware modular synthesizer, without the constraints. Seven essential component-modeled Doepfer modules are included, plus 50 stock modules, from utilities like mixers and multipliers to sequencers and performance panels. And premium modules from other renowned hardware brands are available to expand your collection.
So dive in, and explore a new sonic frontier where anything is possible, and you never run out of patch cables.
The real thing
Modular features officially licensed, branded modules from top hardware innovators. Doepfer in the base set, and Buchla, Intellijel, 4ms, Doepfer, and Mutable Instruments as premium add-ons.
Total freedom
Modular means open-world experimentation. The only limit is your imagination. Our software environment allows quick and easy building and breakdown of patches, as well as instant perfect recall with presets.
Endlessly expandable
Unlike in a hardware system, any particular module can be duplicated endlessly in your system. Try four LFOs. Or fourteen. And we develop new premium modules regularly so you can expand your collection.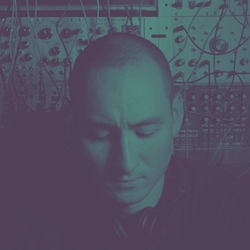 "Softube Modular is a revolutionary virtual modular synthesizer. I finally have a way to patch and experiment on the go with my laptop. So far its been incredibly fun, and I am looking forward to all the new modules they will add!"

Electronic artist and music producer for Warp, Schematic
Continuing the legacy
Buchla and Moog started it all with their modular synthesizers in the 1960s. Doepfer made it affordable and created a creative playground in the 1990s by introducing the Eurorack standard. Today, Modular makes the modular synthesizer truly accessible to everyone.
Whether you're a pioneering sound-designer, a composer, a techno producer, or just a curious experimenter, Modular offers the same extraordinary sound quality as its analog forebears, thanks to detailed component-level modeling of everything from the inner circuitry of the modules to the impedances of the connection ports and the underlying workings of the rack.
Eurorack for everyone
Experienced Eurorack synth users will be right at home from the start. Modular works just like hardware Eurorack systems do, right down to the voltage standards (indeed you can even patch out of your computer using an interface with DC-coupled outputs and interact with hardware systems). Add modules, connect them using virtual patch cords, adjust knobs and switches — it's as close as anything gets to the real thing.
But beginners are equally welcome. Modular offers more than 400 expertly designed presets, immediately available to be put to use in your music. When you are ready to learn more about patching a Eurorack synth, dig into the step by step patching tutorials included in the manual.
Patching, modulating, oscillating, tweaking, designing, inventing. Whether it's bass, leads, percussion, pads, noise, ambience, effects, realistic emulated instruments, space-and-time-travel craziness, or just a sonic science project, you've found your perfect partner in innovation.
An instrument and an FX plug-in
The Modular FX plug-in allows you to run external audio through Modular, and use the system to build your own complex effects. Guitar pedals, compressors, flangers, choruses, autowahs... the only limit is your imagination.
And to make it easy to use and control your patches in the real world, performance modules offer simple, chunky knobs and buttons that can be freely assigned to any parameter on any module in the current patch. Great for studio and stage!
Tweak using Native Instruments hardware
Modular supports Native Instrument's Native Kontrol Standard. This means you can use it with Komplete Kontrol keyboards and Maschine units and get the same intuitive hands-on control of Modular's functions as with any of Native Instruments' own products — all automatically laid out on the hardware's knobs, buttons and keys, and with no additional setting up needed.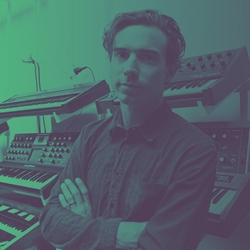 "A synthesists dream come true, a high quality virtual Eurorack experience!"

Programmer, mixer and producer for Depeche Mode, The Knife and Fever Ray
In short
Modular is a modular synthesizer plug-in, developed in partnership with Doepfer

Works as both an instrument and an effects processor

Comes with component-modeled versions of seven analog hardware modules from Doepfer

50 stock modules also included, to cover essential functions

ROLI Seaboard RISE module included, to interface with the ROLI Seaboard RISE keyboard controller

Premium add-on modules available, and more released regularly

Performance modules help organise key elements of patches for playability

Many Softube effects (sold separately) can be loaded as modules in Modular

Heartbeat drum machine available as a set of Modular modules too

More than 400 quality presets included covering a huge range of styles and sounds

High internal sample rate within system enables true feedback

Download our Saturation Knob plug-in and get a free module to use in Modular
Product features

* Basic system contains seven Doepfer modules (A-110-1 VCO, A-108 VCF, A-132-3 Dual VCA, A-140 ADSR, A-118 Noise/Random, A-147 VCLFO, A-114 Ring Modulator).

* 50 additional stock modules (including the ROLI Seaboard RISE interface module, MIDI to CV/gate, Polyphonic MIDI to CV/gate, mixers, sequencers, slew, sample & hold, switches, multiples, delay, offset, sequencers, performance panels, DAW sync, pan, cross fade, quantizers, clock dividers, logic, and signal tools).

* VST, AU, or AAX plug-in formats. Works in any DAW.

* Can be used in conjunction with hardware Eurorack systems, via an interface with DC-coupled outputs.

* Instrument version & FX version included in same license.

* Additional premium modules available: Buchla 259e Twisted Waveform Generator, Buchla 296e Spectral Processor, Mutable Instruments Rings, Mutable Instruments Braids, Mutable Instruments Clouds, Intellijel Korgasmatron II, Intellijel Rubicon, Intellijel µFold II, 4ms Pingable Envelope Generator (PEG), 4ms Spectral Multiband Resonator (SMR), Doepfer A-101-2 Vactrol LPG, Doepfer A-188-1 BBD.

System requirements

Common for Windows and Mac OS X

While Modular will run on computers meeting the general System Requirements, an Intel Core i5 or faster CPU is recommended and may be required to use some of the factory presets. If multiple instances of Modular will be run at the same time, the CPU should preferably be at least quad core.


To use in Pro Tools

Pro Tools 11.3 or newer is required. Older Pro Tools versions are unsupported and may cause issues related to automation and project loading/saving.

Modular is not available for AAX DSP.