Puts the 'sproing!' in your mix.
Personality and character for your mix
Tension control to shape the spring character and reverb length
Number of spring pairs continuously adjustable from 1 to 3
---
Modular ready / Effects / Amp Room Ready
Spring Reverb
When your mix lacks that certain something, Softube's Spring Reverb may very well be it.
Spring Reverb is an authentic spring reverb recreation that will add vintage character and grit to any audio track. It also includes novel features such as a fully automatable Shake control that will shake the virtual springs around for those thunderous spring effects. Get some recognizable character in your mix with the Spring Reverb!
Authentic spring reverb emulation
Softube's industry-leading component modelling and physical modelling techniques mean this plug-in sounds impressively realistic.
Tone control
Spring Reverb features a tube driver simulation with Bass and Treble in the reverb section.
Spring count and tension
Control the number of springs continuously between 1 and 3, and their tension, to alter the sound.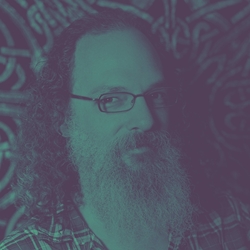 "I use Spring Reverb all the time. Spring Reverb is the only reverb I used on my Adele mixes."

Metallica, Red Hot Chili Peppers, U2
Modular Ready
This plug-in can be used within Modular, our Eurorack platform. Click to learn more.
More than a guitar effect
A spring reverb is built into a lot of classic guitar amplifiers and is consequently often used for guitars. But you wouldn't do it justice to think a reverb of this type was limited to guitars only. It can add a lot of personality and character to a vocal track, a snare drum, percussion, an electric organ or just about anything. It's very much a sound of its own and it will help set your mix apart from the rest.
Flexibility
We included a few settings so you can choose which spring reverb character you're after. The number of springs and their tension highly affects the sound and feel, so it's up to you to determine what your track needs. There are also tube-driven Bass and Treble controls to further affect the sound.
Boom!
Ever dropped your plugged in amp by mistake? If you want that explosive boom you'll get from shaking a true spring reverb (making the springs bounce and slam into each other), you can have that too (without smacking your computer).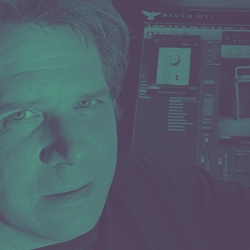 "I love the Spring Reverb, which is perfectly trashy, just like the real thing. Frankly, I think it's the most realistic spring reverb out there."

Mixer and author
Amp Room Ready
This plug-in can be used within Amp Room, Softube's pro audio guitar & bass platform. Click to learn more.
In short
Personality and character for your mix.
Tension control to shape the spring character and reverb length.
Number of spring pairs continuously adjustable from 1 to 3.
Tube driver simulation with Bass and Treble in the reverb section.
Shake control that shakes the springs around.
Can be used both as a send and an insert effec.
Very CPU friendly.
System requirements

Mac OS X 10.12 or newer (older OS versions may work but are not tested).
Windows 64-bit, versions 7, 8 or 10.
Intel Core 2 Duo, AMD Athlon 64 X2 or newer.
Screen resolution 1280x800 or larger.
8 GB RAM or more is recommended, as well as at least 8 GB hard disk space for installation (individual plug-ins take less space, while sample libraries may require additional disk space. Specific information available on each instrument's page).
Softube account.
iLok account.
Internet access for downloading installer and managing licenses.
iLok generation 2 and up, if you intend to use an iLok dongle for authorizing your plug-ins (note that an iLok dongle is not a requirement).
In theory, any 64-bit VST, VST3, AU, or AAX (11.0.2 or higher) compatible host application should work.


However, due to plug-in host differences between DAWs - and our own rigorous testing standards - we only officially test our plug-ins and instruments in the most recent versions of Pro Tools, Logic Pro, Cubase, Live, Studio One, Digital Performer, Reaper and Sonar. Softube plugins are not tested in the non-listed systems, but they most likely work as long as the system requirements are met. We cannot guarantee a solution for issues in unsupported systems.

Please Note: Softube plug-ins support 64-bit hosts only, and a 64-bit OS is required. Therefore, for example, Pro Tools 10.x is no longer supported (contact support for latest 32-bit compatible instalers).

Supported sample rates: 44.1, 48, 88.2, 96, 176.4 and 192 kHz, in both mono and stereo.

The most recent maintenance release of the DAW application is recommended.

AAX DSP is not in active development, but older products still support AAX DSP. For legacy TDM/VENUE, please see the Legacy Installers page.