Screaming guitar feedback in the box.
Realistic simulation (physical modeling) of guitar feedback
Fully responsive to vibratos, bends, slides, tremolos etc.
Use it as a creative tool for producing inspiring acoustic landscapes
---
Effects
Acoustic Feedback
Release your inner beast with our stunningly, brutally realistic guitar feedback simulator plug-in. Go from moderate and subtle to rampant and wild with the twist of a knob (or two).
One thing that is really hard to achieve with an amp simulation (whether a plug-in or in hardware) is the interaction in a room between the guitar and amplifier when you turn up loud. Enter Acoustic Feedback, which does just that.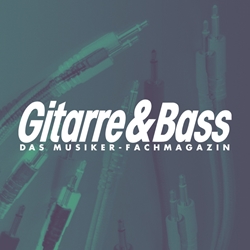 "With only a few adjustments you really have a tool that can reproduce realistic feedbacks."

Magazine (Germany)
Controllable chaos
Take control of feedback amount and tolerance, and use the mix knob for the perfect wet/dry blend. Make sure it's (as we say in Sweden) "lagom" – just right. Or go crazy. Your call!
Get real, in the box
Our physical-modeling chops, developed in our Amp Room products and many others, helped us create an authentic, complex acoustic effect. It's just like the real thing, whether creating subtle ambience, or playing at "beyond-loud" level.

This product supports
Extended Features
We love VU meters, Bakelite knobs, and analog quirks. But we want modern precision and workflow. The answer? Softube Extended Features. Easy-access panels with the innovations you need close at hand.
Feedback from a friend
Whether you just want single notes to keep hanging a little longer and gently fade to sustained feedback or you want instant and rampant howls for your noise rock, Acoustic Feedback is your friend.
Nothing in software sounds better, works better, or feels better – it even responds naturally to unusual playing techniques because it's a detailed physical model, rather than a one-shot snapshot/convolution gimmick.
No rules, no limits
To break new musical ground, try inputting a synthesizer, a violin, or even your mother's grand piano. The only limit is your imagination.
Acoustic feedback is great for giving a gentle synth pad a yearning, churning heart, or for turning an unassuming vocal into a clarion call. Place your listener in a surprising, inspiring acoustic landscape from the comfort of your computer.
In short
Realistic simulation (physical modeling) of guitar feedback
Fully responsive to vibratos, bends, slides, tremolos etc
Simple user interface — control amount of feedback with the Feedback knob, and the sensitivity with the Tolerance switch
Compatible with MIDI foot controls
Use it as a creative tool for producing inspiring acoustic landscapes
System requirements

All Softube products require a computer with appropriate DAW host software (none of which are included).

Versions from 2.5.38 and newer of the Softube plug-ins have the following minimum requirements:

All native versions

Mac OS X 10.13 up to 12
Windows 10 and 11 64-bit
Mac: Intel Core i3 / i5 / i7 / Xeon / Full Apple silicon support (M1 or higher)
Windows: Intel Core i3 / i5 / i7 / Xeon / AMD Quad-Core or newer
Screen resolution larger than 1280x800
8 GB RAM or more is recommended, as well as at least 8 GB hard disk space for installation (individual plug-ins take less space, while sample libraries may require additional disk space)
Softube account
iLok account
Internet access for downloading installers and managing licenses
iLok generation 2 and up, if you intend to use an iLok key for authorizing your plug-ins (note that a physical iLok USB key is not a requirement)


In theory, any 64-bit VST, VST3, AU, or AAX (Pro Tools 11.0.2 or higher) compatible host application should work. However, due to plug-in host differences between DAWs - and our own rigorous testing standards - we only officially test our plug-ins and instruments in the most recent versions of Pro Tools, Logic Pro, Cubase, Ableton Live, Studio One, Reaper, and Cakewalk. Softube plugins are not tested in non-listed systems, but they most likely work as long as the system requirements are met. We cannot guarantee a solution for issues in unsupported systems.

Note: We have checked the basic functionality of our plug-ins, and Softube Central, under Apple Rosetta 2.

With regards to the different VST formats, we strongly recommend using VST3 as some of our plug-ins have features that are not present in the older VST format. Supported sample rates: 44.1, 48, 88.2, 96, 176.4, and 192 kHz, in both mono and stereo. The most recent maintenance release of your DAW application is recommended. AAX DSP is not currently in active development. TDM/VENUE is no longer supported (old downloads are available on the Legacy Installers page).

Find the Softube installer you need both Softube Central and individual plug-ins.

AAX DSP version

For AAX DSP you need to meet the above requirements for the Native versions. You also need to have an Avid HDX processing card. For plug-ins available for AAX DSP, see Which Softube plug-ins support AAX DSP?