Console 1 Mixing System
Mix with the sound and feel of analog.
1:1 hardware control over dedicated software and DAW parameters
Officially-licensed channel strips from Weiss Engineering, Empirical Labs, Chandler Limited, Summit Audio, and Solid State Logic
A modular system: expand it with hardware and plug-ins, and create your very own channel strips
The revolutionary and award-winning system that redefined mixing in the DAW, Console 1 gives you the best of all worlds: the feeling of analog hardware and the freedom of software. Far beyond a simple DAW controller, Console 1 features real console sounds from legendary brands like Chandler Limited, SSL, Weiss, Empirical Labs, and Summit Audio, plus one-to-one control over EQ, compression, and more.
With plug-ins, channel strips, and the Console 1 Fader hardware unit, you can expand and customize Console 1 to your heart's content. Can an analog console do that? Give your eyes—and your mouse—a rest. Cross over to the future of analog mixing with Console 1.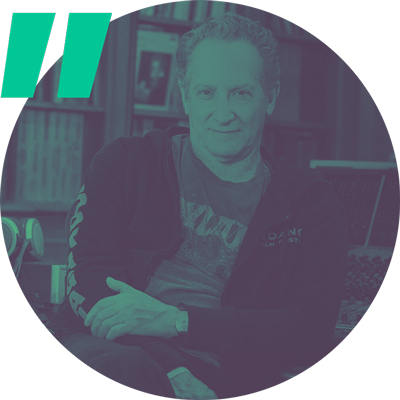 "Console 1 lets me have the hands-on feel of analog, without losing the flexibility of the digital world. It is the center piece of my hybrid mix room."
Michael Brauer
Seven Grammy Awards, The Rolling Stones, Bob Dylan, Paul McCartney, Coldplay
What does the system consist of?
As a modular mixing system, Console 1 can be customized with channel strips, plug-ins, and hardware
1
CONSOLE 1 SOFTWARE
& CHANNEL STRIPS
Small desk, giant sound
The warmth of the British Class A. The smooth color of the Summit Audio Grand Channel. The historic character of the Chandler Zener-Bender. Hugely versatile, the Console 1 Mixing System supports multiple classic analog console emulations and delivers the closest thing to a Weiss Engineering or Empirical Labs desk available. Get the perfectly modeled EQ, compressor, gate, and saturation sounds of the big desks in a compact piece of studio gear.
Learn more about each Channel Strip
2
CONSOLE 1
Modern mixing by ear
Console 1 is the hardware centerpiece of the Console 1 Mixing System. It controls the channel strip expansions and every aspect of the preloaded software—the legendary and precisely emulated Solid State Logic SL 4000 E desk—from the EQ and compressor to the drive and beyond. Every knob has a dedicated job so you can set up your session and mix the way you would with an analog console—only better. With no need to map parameters. Just unbox and begin.
3
CONSOLE 1 FADER
Even more hands-on control
Fader is a hardware unit for those whose instrument is the desk. Featuring ten touch-sensitive 100 mm Alps motorized faders and the same robust chassis found on the Console 1 hardware, Fader enhances your workflow like a genuine analog console because Fader is built like a genuine console. It gives you quick and intuitive control over volume, saturation, filtering, and more. Use alone or connect as many Faders as you'd like to Console 1. It's your world. And Fader gives you complete dominion over it.
Learn more about Console 1 Fader
4
CONSOLE 1 READY
PLUG-INS
The dream console
Love the aggression and tasty distortion of FET Compressor? You can go all-buttons-in with Console 1. Looking to harness the powder-keg personality of the original Valley People Dyna-mite processor? Strike the match in Console 1. All your favorite Softube and UAD emulated plug-ins are available for the Console 1 Mixing System. Replace any section with a Console 1-ready plug-in and create your very own custom console. Analog desks only wish they could.
BOOK A ONE-ON-ONE DEMO
Interested in getting started with the Console 1 system? Have a few questions before you make the investment? Book a one-on-one video consultation with a member of our product demonstration team today. Learn more