Each and every component carefully modeled
Created together with original designer Professor Malcolm Toft
EQ with a will of its own
---
Console 1 ready / Amp Room Ready
Trident A-Range
The Trident A-Range equalizer is a legendary piece of equipment. Only thirteen A-Range consoles were ever made, but it remains a holy grail for sound engineers and producers around the world due to the list of classics that were originally recorded on the A-Range — David Bowie's Ziggy Stardust, records by Queen, Elton John, Rainbow, Metallica... the list goes on.
Sweet but edgy sound, and organic, musical interactions between the bands make this a more powerful companion than it may seem. Balance guitars, vocals, drums, and much more, with the rare and raw sound of Trident.
Happy accidents welcome
The Trident A-Range is not only a tremendously nice sounding and highly characteristic equalizer. Its four frequency bands also have a way of integrating in sometimes rather unpredictable ways. More often than not you will find that the equalizer ends up giving you something even better than you may have expected when you made a certain setting.
Be creative!
The Trident A-Range is more of a musical instrument than a strictly scientific tool. We think this is one of the major reasons it has been used on so many great classic rock albums and why it's still one of the most coveted pieces of audio equipment around.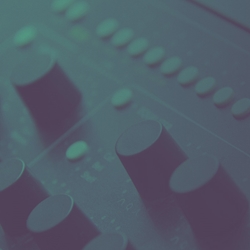 "I am pleased to say that this is an incredibly accurate software recreation of my original A-Range design."

Original designer of the A-Range console at Trident Audio Developments
Have a listen
The first 12 seconds are unprocessed.
A legendary piece of equipment
Only thirteen A-Range consoles were ever built, and the Softube plug-in version is a very exact model of channel 15 of the Trident A-Range at Sweet Silence Studio 'B' in Denmark. This is producer Flemming Rasmussen's favorite channel for recording lead vocals. Flemming also used it for the solo and rhythm guitars on Metallica's 'Ride The Lightning' and 'Master of Puppets', as well as Ritchie Blackmore's guitar on the Rainbow albums 'Difficult to Cure' and 'Bent out of Shape'.
Four bands, endless possibilities
The A-Range channel features four bands of equalization plus high and low pass filters. By driving the console hot, it is possible to get it to distort with a hairy and effective saturation that is just right in some situations, and just wrong in others! We added a separate Saturation control to let you choose easily. Turn it down for clean (and less CPU draw), and up for the sound of a Trident A-Range hard at work.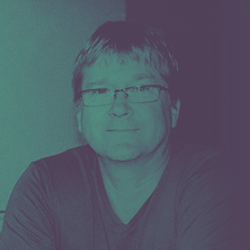 "When I tried the Softube Trident A-Range equalizer plug-in for the first time, a big smile came upon my face. It was just like getting my desk back again. It sounds exactly as I'm used to hearing the EQ."

Producer/Mixer/Engineer, Metallica, Richie Blackmore, Morbid Angel, Blind Guardian etc.
Awards & reviews

"Yet more great virtual analogue hardware from Softube, this is emulation done right."
4.5/5
Computer Music / MusicRadar
READ FULL REVIEW
"As ever, the engineers at Softube have applied their usual meticulous approach, so if you're a fan of the original Trident EQ, you're sure to like what they've done."
Sound On Sound
READ FULL REVIEW
"The clear, natural sound of the records that it was used on in the '70s is readily apparent."
4/5
Resident Advisor
READ FULL REVIEW
In short
Console 1 Ready: works as a native plug-in and in Softube Console 1, our mixing ecosystem. Learn more about Console 1
Amp Room Ready: works as a native plug-in and as a module in Amp Room, our pro audio guitar platform. Learn more about Amp Room
EQ with a will of its own
Created together with original designer Professor Malcolm Toft
Each and every component carefully modeled
Saturation control
Very CPU friendly
System requirements

Mac OS X 10.12 or newer (older OS versions may work but are not tested).
Windows 64-bit, versions 7, 8 or 10.
Intel Core 2 Duo, AMD Athlon 64 X2 or newer.
Screen resolution 1280x800 or larger.
8 GB RAM or more is recommended, as well as at least 8 GB hard disk space for installation (individual plug-ins take less space, while sample libraries may require additional disk space. Specific information available on each instrument's page).
Softube account.
iLok account.
Internet access for downloading installer and managing licenses.
iLok generation 2 and up, if you intend to use an iLok dongle for authorizing your plug-ins (note that an iLok dongle is not a requirement).
In theory, any 64-bit VST, VST3, AU, or AAX (11.0.2 or higher) compatible host application should work.


However, due to plug-in host differences between DAWs - and our own rigorous testing standards - we only officially test our plug-ins and instruments in the most recent versions of Pro Tools, Logic Pro, Cubase, Live, Studio One, Digital Performer, Reaper and Sonar. Softube plugins are not tested in the non-listed systems, but they most likely work as long as the system requirements are met. We cannot guarantee a solution for issues in unsupported systems.

Please Note: Softube plug-ins support 64-bit hosts only, and a 64-bit OS is required. Therefore, for example, Pro Tools 10.x is no longer supported (contact support for latest 32-bit compatible instalers).

Supported sample rates: 44.1, 48, 88.2, 96, 176.4 and 192 kHz, in both mono and stereo.

The most recent maintenance release of the DAW application is recommended.

AAX DSP is not in active development, but older products still support AAX DSP. For legacy TDM/VENUE, please see the Legacy Installers page.