Fix Flanger delivers the sound of classic flanging, with extreme control and flexibility
Fix Doubler provides lush chorus and rich textures to your vocals
Unprecedented hands-on VSO flange control, with servo motor bounce emulation
---
Effects / Amp Room Ready / Modular Ready
Fix Flanger and Doubler
In 1979, Paul Wolff formalized a vision which was turned into an exclusive limited edition hardware, that became loved among musicians and sound engineers.
In 2015, the Fix Flanger and Doubler is the reincarnation of this vision — a plug-in package that handles hands-on flanging with unique stereo widening methods, as well as vocal doubling with lush chorus and rich textures.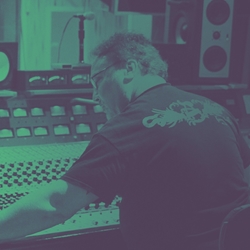 "Both units are very smooth and creamy. Fix Flanger is the first in-the-box flanger that sounds like real old school flanging with a new school twist. And the Fix Doubler adds a wonderful sonic quality and depth."

Multi-Grammy Award winning producer, mixer, and engineer for Van Halen, Keb 'Mo', R.E.M., and Ziggy Marley
A Match Made in Heaven
The combined talents of Paul Wolff and Softube brings you a perfect union of vintage sound with the versatility of classic tape effects, as well as the usability of digital plug-ins, all in one package.
Double the Fun
The Fix Flanger brings you the sound of classic tape flanging combined with extreme control and flexibility. If you want to thicken vocals or bring richness to everything from synths, guitars or other polyphonic instruments, then the Fix Doubler delivers.

This product supports
Extended Features
We love VU meters, Bakelite knobs, and analog quirks. But we want modern precision and workflow. The answer? Softube Extended Features. Easy-access panels with the innovations you need close at hand.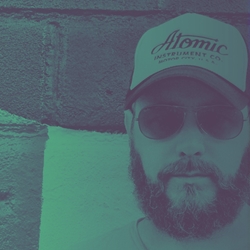 "The Fix Flanger just sounds right. It's not artificial or cold, it's full and inviting. The Fix Doubler has a magic way of making stuff bigger, especially in the stereo field, in a way nothing else does."

Seven times Grammy Award winner. Reid has mixed, engineered, and/or produced music for Death Cab for Cutie, Shania Twain and Jonas Brothers
Out of the public's eye - until now
Both plug-ins are based on Paul Wolff's original analog hardware units from the late 1970's. These units were completely unique as they never made it into serial production. Nevertheless, they were used as a secret sauce in the New York studio Media Sound, producing artists such as Dionne Warwick, Aerosmith and Stevie Wonder.
Classic flanging re-imagined
The Fix Flanger is versatility personified — this flanger is capable of both classic guitar pedal style flanging with a automatically swept flange as well as direct interaction in the manual mode. A VSO mode features unprecedented hands-on control with emulated servo motor bounce and true cross zero flanging, just like a tape machine. Added features such as tap tempo sweep, unique stereo widening methods and selectable delay polarity makes the Fix Flanger the swiss army knife of flangers.
Doubling made simple
The Fix Doubler delivers texture and extraordinary richness to vocals and polyphonic instruments. The algorithms of the Fix Flanger, combined with a streamlined interface and Paul Wolff's unique Auto Double algorithm, makes it easier than ever to get lush chorus and rich layers to your vocal track. With Auto Double, you can get smooth doubling without flanging at delays as low as 3 ms, which no one has ever been able to do before.
Fix Flanger and Doubler native plug-in
Fix Flanger and Doubler is a two-in-one plug-in that gives you both classic tape flanging with flexibility and hands-on control and lush vocal doubling with rich textures.
Fix Flanger and Doubler for Modular
Fix Flanger and Doubler for Modular, our virtual Eurorack platform, helps you create exciting synth sounds. Virtually patch it to modules from Doepfer, Buchla, Intellijel, and more to discover uncharted sonic territories.
Learn more about Modular
Fix Flanger and Doubler for Amp Room
Fix Flanger and Doubler is two times the fun in Amp Room, our pro audio guitar and bass platform. Combine it with other studio effects, classic amps, cabs, and pedals to easily create studio-quality, record-ready tones.
In short
Fix Flanger delivers the sound of classic flanging, with extreme control and flexibility.
Unprecedented hands-on VSO flange control, with servo motor bounce emulation.
Fix Doubler provides lush chorus and rich textures to your vocals.
'Auto Double' uses a unique method of accurate phase-cancellation to make a natural sounding doubler effect.
No USB iLok key required.
System requirements

macOS Big Sur 11, Monterey 12, Ventura 13
Windows 10 (64-bit), Windows 11
Softube account
iLok account
Computer with AU, VST, VST3 and/or AAX compatible DAW host software
Internet access (for downloading installers and managing licenses)

Read full System Requirements and our Terms and Conditions