Fix Flanger delivers the sound of classic flanging, with extreme control and flexibility
Fix Doubler provides lush chorus and rich textures to your vocals
Unprecedented hands-on VSO flange control, with servo motor bounce emulation
---
Effects
Fix Flanger and Doubler
In 1979, Paul Wolff formalized a vision which was turned into an exclusive limited edition hardware, that became loved among musicians and sound engineers.
In 2015, the Fix Flanger and Doubler is the reincarnation of this vision — a plug-in package that handles hands-on flanging with unique stereo widening methods, as well as vocal doubling with lush chorus and rich textures.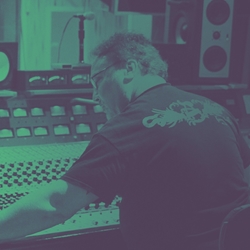 "Both units are very smooth and creamy. Fix Flanger is the first in-the-box flanger that sounds like real old school flanging with a new school twist. And the Fix Doubler adds a wonderful sonic quality and depth."

Multi-Grammy Award winning producer, mixer, and engineer for Van Halen, Keb 'Mo', R.E.M., and Ziggy Marley
A Match Made in Heaven
The combined talents of Paul Wolff and Softube brings you a perfect union of vintage sound with the versatility of classic tape effects, as well as the usability of digital plug-ins, all in one package.
Double the Fun
The Fix Flanger brings you the sound of classic tape flanging combined with extreme control and flexibility. If you want to thicken vocals or bring richness to everything from synths, guitars or other polyphonic instruments, then the Fix Doubler delivers.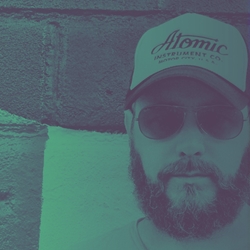 "The Fix Flanger just sounds right. It's not artificial or cold, it's full and inviting. The Fix Doubler has a magic way of making stuff bigger, especially in the stereo field, in a way nothing else does."

Seven times Grammy Award winner. Reid has mixed, engineered, and/or produced music for Death Cab for Cutie, Shania Twain and Jonas Brothers
Out of the public's eye - until now
Both plug-ins are based on Paul Wolff's original analog hardware units from the late 1970's. These units were completely unique as they never made it into serial production. Nevertheless, they were used as a secret sauce in the New York studio Media Sound, producing artists such as Dionne Warwick, Aerosmith and Stevie Wonder.
Classic flanging re-imagined
The Fix Flanger is versatility personified — this flanger is capable of both classic guitar pedal style flanging with a automatically swept flange as well as direct interaction in the manual mode. A VSO mode features unprecedented hands-on control with emulated servo motor bounce and true cross zero flanging, just like a tape machine. Added features such as tap tempo sweep, unique stereo widening methods and selectable delay polarity makes the Fix Flanger the swiss army knife of flangers.
Doubling made simple
The Fix Doubler delivers texture and extraordinary richness to vocals and polyphonic instruments. The algorithms of the Fix Flanger, combined with a streamlined interface and Paul Wolff's unique Auto Double algorithm, makes it easier than ever to get lush chorus and rich layers to your vocal track. With Auto Double, you can get smooth doubling without flanging at delays as low as 3 ms, which no one has ever been able to do before.
Movement with Fix Flanger & Doubler
Sometimes the best mixes are still lacking something and sound just too static or mono. Welcome the Fix Flanger and Doubler to your mix arsenal. Add movement to a track from the subtle sound quality of shifting stereo effects to the full sound of an airplane soaring overhead using the Flanger.

When it comes to needing to fill up your soundscape, the Doubler has the power to come to the rescue. From backup vocals, to guitars, to synths, this effect has the power to widen your stereo image and create the sound of a musician who spent hours in the studio carefully crafting perfectly doubled parts to thicken up a mix.

The time for thin and boring mixes is over!
In short
Fix Flanger delivers the sound of classic flanging, with extreme control and flexibility.
Unprecedented hands-on VSO flange control, with servo motor bounce emulation.
Fix Doubler provides lush chorus and rich textures to your vocals.
'Auto Double' uses a unique method of accurate phase-cancellation to make a natural sounding doubler effect.
No USB iLok key required.
System requirements

Mac OS X 10.12 or newer (older OS versions may work but are not tested).
Windows 64-bit, versions 7, 8 or 10.
Intel Core 2 Duo, AMD Athlon 64 X2 or newer.
Screen resolution 1280x800 or larger.
8 GB RAM or more is recommended, as well as at least 8 GB hard disk space for installation (individual plug-ins take less space, while sample libraries may require additional disk space. Specific information available on each instrument's page).
Softube account.
iLok account.
Internet access for downloading installer and managing licenses.
iLok generation 2 and up, if you intend to use an iLok dongle for authorizing your plug-ins (note that an iLok dongle is not a requirement).
In theory, any 64-bit VST, VST3, AU, or AAX (11.0.2 or higher) compatible host application should work.

However, due to plug-in host differences between DAWs - and our own rigorous testing standards - we only officially test our plug-ins and instruments in the most recent versions of Pro Tools, Logic Pro, Cubase, Live, Studio One, Digital Performer, Reaper and Sonar. Softube plugins are not tested in the non-listed systems, but they most likely work as long as the system requirements are met. We cannot guarantee a solution for issues in unsupported systems.

Please Note: Softube plug-ins support 64-bit hosts only, and a 64-bit OS is required. Therefore, for example, Pro Tools 10.x is no longer supported (contact support for latest 32-bit compatible instalers).

Supported sample rates: 44.1, 48, 88.2, 96, 176.4 and 192 kHz, in both mono and stereo.

The most recent maintenance release of the DAW application is recommended.

AAX DSP is not in active development, but older products still support AAX DSP. For legacy TDM/VENUE, please see the Legacy Installers page.