Weiss MM-1
Console 1 ready
Loudness Done Right
Based on the legendary Weiss DS1-MK3, the centerpiece of mastering studios the world over (and also now available as a Softube plug-in), we're delighted to offer the future of fast and professional mix maximizing — the MM-1 Mastering Maximizer.
Featuring the very same algorithms as the original digital hardware unit, the MM-1 offers five flavours of limiting; transparent, loud, punch, wide, and deess; intelligently progressing as the 'amount' knob turns, and blendable with the mix control, to give you precisely the right amount of power over the feel of your masters.
Available as a standalone plug-in, or as part of the Weiss DS1-MK3 collection (also including the class-leading Weiss Deess de-esser, and the cutting-edge Weiss Compressor/Limiter plug-in).
Professional-sounding masters in seconds
The Weiss MM-1 Mastering Maximizer features the very same digital compression, limiting and de-essing algorithms as the revered Weiss DS1-MK3, meaning it helps you create pro-sounding masters in a quick and focused way.
Choose from 5 styles
The MM-1 is like five plug-ins in one. The 'styles', Trasparent, Loud, Punch, Wide, and De-ess, are carefully sound-designed progressive mastering processes, which increase intelligently as you turn the amount knob.
Finally as loud as you want
When you're happy with the sound and balance of your mix, use limiter gain to push the volume against the most advanced digital limiter algorithm in the world. Better, more dynamic sound, with fewer artifacts, at any loudness level.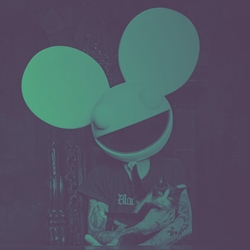 "Got a new favourite maximizer. :)"

Electronic music producer, DJ, and musician
Weiss: The gold-standard in mastering
Some brands become synonymous with their fields. They so revolutionise and define their product or process that true experts can't see beyond them. When it comes to audio mastering, the one-and-only name is Weiss.
Since its launch in the 1990s the Weiss DS1 has become an absolute gold-standard unit, indispensable in mastering studios around the world despite a premium price tag. Its transparency, unparalleled versatility, and exceptional sound quality make it a must-have, heard (or rather not heard) on pretty much any major record you'd care to mention from the last twenty years.
Code-porting for perfection
Unlike many of our products, which are modeled component-by-component on classic analog hardware, the Weiss range is based on digital hardware. This means we're able to get even closer than usual to the real thing by porting the code directly from the original hardware into our plug-in framework.
The DS1-MK3 is the centerpiece of many a professional mastering studio, and now with the MM-1 you need neither the budget nor the expertise of a top mastering house to get the very same sound-quality.
It's impossible to make it sound bad
The MM-1 Mastering Maximizer is very powerful, but extremely easy to use. The five universal styles represent the five most common mastering situations for any genre of music, and are designed to improve your sound at any amount. Just turn the knob!
If needed, the parallel blend control can bring back some of the transients of the dry signal, and the built-in bypass allows for perfect A/B listening, so when you finally crank the limiter gain you can be confident you're getting the best sound possible.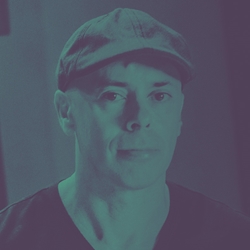 "The Weiss compressor and maximizer sounds absolutely stunning! I already used in a few projects, I just want to let you know that I'm very impressed."

Grammy Nominated Mixing & Mastering Engineer, Music Producer & Educator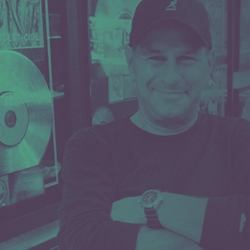 "The MM-1 is one of the best mastering tools I've ever used."

Mastering Engineer Superstar for Nirvana, Tom Waits, The White Stripes
In short
Simple interface controlling detailed expert mastering processes.
Five flavors of loudness available.
Contains the very same technology as the legendary hardware mastering processor, the Weiss DS1-MK3.
Fully licensed and endorsed by Daniel Weiss himself.
Great for maximizing your mix-bus quickly and effectively.
Go as loud as you want without sacrificing desirable tone and dynamics.
Impossible to get it wrong. Be the master of your own masters!
NKS-ready: Integrates with Native Instruments hardware and software. Plug-in parameters and presets can be controlled from Komplete Kontrol and Maschine.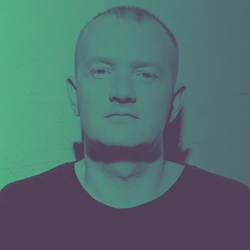 "I'm in love with Weiss MM-1 plugin. Love the parallel compression and stereo field boost option, very good maximizer. It's now essential part of my mastering chain."

Producer, DJ
System requirements

Mac OS X 10.12 or newer (older OS versions may work but are not tested).
Windows 64-bit, versions 7, 8 or 10.
Intel Core 2 Duo, AMD Athlon 64 X2 or newer.
Screen resolution 1280x800 or larger.
8 GB RAM or more is recommended, as well as at least 8 GB hard disk space for installation (individual plug-ins take less space, while sample libraries may require additional disk space. Specific information available on each instrument's page).
Softube account.
iLok account.
Internet access for downloading installer and managing licenses.
iLok generation 2 and up, if you intend to use an iLok dongle for authorizing your plug-ins (note that an iLok dongle is not a requirement).
In theory, any 64-bit VST, VST3, AU, or AAX (11.0.2 or higher) compatible host application should work.


However, due to plug-in host differences between DAWs - and our own rigorous testing standards - we only officially test our plug-ins and instruments in the most recent versions of Pro Tools, Logic Pro, Cubase, Live, Studio One, Digital Performer, Reaper and Sonar. Softube plugins are not tested in the non-listed systems, but they most likely work as long as the system requirements are met. We cannot guarantee a solution for issues in unsupported systems.

Please Note: Softube plug-ins support 64-bit hosts only, and a 64-bit OS is required. Therefore, for example, Pro Tools 10.x is no longer supported (contact support for latest 32-bit compatible instalers).

Supported sample rates: 44.1, 48, 88.2, 96, 176.4 and 192 kHz, in both mono and stereo.

The most recent maintenance release of the DAW application is recommended.

AAX DSP is not in active development, but older products still support AAX DSP. For legacy TDM/VENUE, please see the Legacy Installers page.