Unique sounds
for unique ideas.
An inspiring synth, perfect for modern scoring and soundscaping
Almost a hundred high-quality multi-waveforms and five phenomenal Softube effects
Hundreds of expertly-created presets from world-leading synth artists, engineers, and sound-designers, including Brian Transeau a.k.a. BT, Richard Devine, Inhalt, and more
Modular Ready: works as a native instrument plug-in and as modules in Modular, Softube's Eurorack platform. Learn more about Modular​
---
Synthesizer/ Modular Ready
Parallels
For cinematic scoring, for expressive, intelligent, modern electronic music, for video game and theatrical soundscaping... a one-off synth can create a one-off mood. How often have you looked at your everyday workhorse synth with its million billion options, and thought, "nothing here sounds quite right!"?
Parallels has 97 unique sources, each with its own bespoke playback algorithm. Some are boutique synths. Some are modular setups. One or two were field-recorded at a Japanese power plant. The modules for our Eurorack modular synth Modular really expand your options. All of these provide a great basis for atmospheric, moody, high-quality cues, scores, beats, and songs, wherever you're looking for something extraordinary.
Designed by Experts, Built on Legacy
Softube has a long history of modeling professional gear. After nearly two decades working in collaboration with premium pro audio brands like Tube-Tech, Solid State Logic, Chandler Limited®, Weiss Engineering, Trident, and more, we have a solid track record recreating indisputable classics in software form that sound precisely like their hardware counterparts. This includes expertise in component-modeled mixing and mastering tools and synthesizer plug-ins like Modular, the Eurorack platform you can use create truly unique sounds with Parallels modules and much more.
Parallels is built on this legacy, and we took the same meticulous approach we always do – everything needs to be exact, with skillful recording, precise testing, and fine-tuning. Nothing less.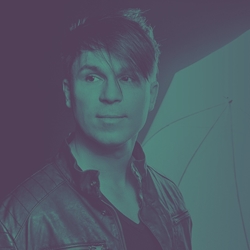 "In a sea of same-same and sound-alike soft-synths, Softube is harnessing the power of what's currently possible and making a unique, beguiling and beautiful-sounding new instrument. I love this thing and best of all, it's super simple to use!"

American music producer, composer, technologist, audio technician and multi-instrumentalist
Dual-Wavescanning Technology
Detailed algorithmic wavescanning means Parallels always finds its best sounds. And each of the high quality pre-recorded multi-waveforms contains a sonic journey, giving the artist endless raw material.
Beautiful, and Easy to Use
Exquisite UI design, with color-coded modulation feedback, clean layout, and interactive filter graphs, means Parallels fits on a single page, despite being a deep and sophisticated instrument.
Artists & Legends
Parallels features hundreds of expertly-created presets from world-leading synth artists, engineers, and sound-designers, including Brian Transeau a.k.a. BT, Richard Devine, INHALT, and more.
Use it in Modular
Parallels includes Source, Shape, Mod, Env, and FX modules for Softube Modular to expand your options even further.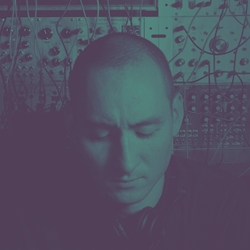 "I'm super inspired by Parallels. This synth is so good at creating thick, warm textures. It really is amazing how musically lush Parallels can sound."

Electronic artist and music producer (Warp, Schematic)
Quality sound before everything
There are many possible approaches to take in creating a brand new instrument. Parallels focuses on two main things. First, it should always sound fantastic, with a minimum of fuss. And second, it should inspire the artist with elegant workflow, superb layout and visual feedback, and a sense of endless possibility.
A huge part of the first point is taken care of by the source material. Almost a hundred high-quality pre-recorded multi-waveforms live at the heart of Parallels. These come from classic synths, digital and analog, hard-wired and modular, FM and phys mod, and from environmental and combined sources too. Even some super-rare and unreleased pieces are represented.
Unique instrument, unique sounds
Each waveform has a progression of some kind in its 15 second duration – a filter sweep, or a pitch diffusion for example – and playback can start from any point of the artist's choosing, providing almost infinite sounds-per-sound, even at the source.
The playback method can be described as wavescanning, with pre-calibrated loop lengths per source for the best possible sonic outcome. The artist can choose how far the playhead will move through the source scene, and at what rate, before returning to its start point and settling into its sustain loop. All this with up to 14 voices at once.
Even just one of these source sections would be an intriguing instrument on its own. Parallels has two – independent and blendable in parallel – and much more besides.
Moving moments
Each source can pass through its own shaper section, for example, with a choice of three analog-modeled filter types; a state-variable filter (low, high, or band-pass), a vactrol-style low pass gate, or a triad of resonant peaks.
And what about the four 'mod pods' on the left! Each one can be filled by one of five modulator types (LFO, random, Euclidian sequencer, step sequencer, or envelope) and can modulate almost any parameter in the instrument, even pairing up to co-modulate single parameters in a blend amount selected by the artist. Apart from being utterly beautiful, the five modulation source options are versatile and intuitive, bringing all sorts of possibilities to the rest of the instrument.
Softube quality effects
Perhaps best of all; the effects. Softube's track record for rich, living effects in software is well-established. Many synthesizer effects are an afterthought. Ours have been our very essence for more than a decade. Parallels features five three-knob effects in sequence; individually adjustable, modulatable, and bypassable. A hot and hairy distortion precedes a chewy, tasty chorus. Then a flanger with stereo spread built into its feedback control. Finally delay, and a succulent purpose-built algorithmic reverb to kiss the output signal goodbye.
Parallels is a software instrument like no other; a beautiful, intuitive, single-page interface concealing a wealth of treasures within. Created by dreamers, controlled by you.
Additional downloadable presets by Bjulin
Our preset manager allows for the import and sharing of additional presets, so we've asked composer and sound designer Yoel Kumbolu, a.k.a. Bjulin, to create a collection of 100 sounds which further showcase the unique approaches to high quality creation allowed by Parallels.
Click through to learn more, and download your additional presets.
Learn more
Parallels Instrument
Parallels instrument is a synth plug-in with dual wavescanning source sections and near-infinite source material for your unique sound creation needs.
Modular Ready
The Source, Shape, Mod, Env, and FX sections of Parallels are included as modules for Modular, for when you want a section of a synth to be able to combine with something else. It's easy to use and combine single parts of the synthesizer in a modular workflow to build patches and get an extraordinary, otherworldly sound. This really opens up possibilities for innovative sound creation. Learn more about the individual modules below.
Learn more about Modular
Parallels Source
Parallels Source is the source engine from one half of Parallels as a stand-alone module. It has a built-in amp and color envelopes, vibrato, and one-shot mode. It can be played polyphonically within modular over midi and/or monophonically at the same time via the gate and note jacks. All envelopes stages, pitch parameters, and color parameters have CV control via the external jacks.
Parallels Shape
Parallels Shape is the shaper section from Parallels as a stand-alone module. It has three built-in modes, LPG, SVF and RES. All controls have external CV control.
Parallels Mod
Parallels Mod is the modulation section from Parallels as a stand-alone module. It has four different modulation modes that can be externally controlled in different ways. The random source, Euclidian sequencer, and step sequencer can be externally clocked. The sequencers have extensive CV control over the first step, the last step, and the output slew. When not externally clocked, the sequencers are automatically locked to the DAW tempo at all times.
Parallels Env
Parallels Env is the modulation envelope from Parallels as a stand-alone module. It's externally triggered by a gate over 1.33v and has CV control over each phase at any time. When decay is activated, it shifts from ASR to ADSR type.
Parallels FX
Parallels FX is the effects engine for Parallels as a stand-alone module. It has five modes, distortion, chorus, flanger, delay, and reverb, that can be run one at a time. Three parameters in each mode have external CV control.
In short
An Inspirational, creative, and beautiful plug-in synth perfect for modern scoring and cinematic endeavours
Almost a hundred high-quality pre-recorded multi-waveforms
Five top-quality effects: distortion, chorus, flanger, delay, and reverb
Includes five modules for Softube Modular: Source, Shape, Mod, Env, and FX. Learn more about Modular
Sonic progression within each waveform means near-infinite source-material
Two parallel sources means blended sounds, opening up exponentially more possibilities
Up to fourteen voices (seven per source when both sources are active)
Hundreds of expertly-created presets from world-leading synth artists, engineers, and sound-designers, including Brian Transeau a.k.a. BT, Richard Devine, Inhalt, and more
Three analog-modeled filter types (state-variable, vactrol LPG, and resonant peaks)
Five sophisticated types of modulation source; LFO, random, Euclidian sequencer, step sequencer, and envelope
Crucially, it always sounds amazing
System requirements

macOS Big Sur 11, Monterey 12, Ventura 13
Windows 10 (64-bit), Windows 11
Softube account
iLok account
Computer with AU, VST, VST3 and/or AAX compatible DAW host software
Internet access (for downloading installers and managing licenses)

Read full System Requirements and our Terms and Conditions