Goodbye IR loaders. Hello control.
Missed the Softube Live about Celestion Speaker Shaper?
Watch it now
A highly versatile speaker cabinet designer for guitar, bass, and more
Replaces IR loaders for guitar and bass sounds
Created in collaboration with and officially licensed by Celestion
Two versions included: Celestion Speaker Shaper native plug-in and Celestion Speaker Shaper for Amp Room
Speaker Cabinet Designer / Amp Room Ready
Celestion Speaker Shaper
Speaker manufacturer Celestion is on the eve of its 100th anniversary. You don't just luck into that kind of longevity. The company, which began in 1924 with the first cone loudspeaker patent, was instrumental in the sound of the British Invasion. It has since become a famed pro audio brand in its own right as the manufacturer of world-renowned guitar and bass speakers.
Now, these high-quality Celestion speakers are available in an easy-to-use, insanely creative plug-in: Celestion Speaker Shaper. Celestion Speaker Shaper replaces the need for Impulse Response loaders by enabling you to set up two cabinets in parallel and independently adjust specs for, well, just about everything. Tweak your favorite speakers or bring your dream rig to life. Either way, Celestion Speaker Shaper will blow you away.
The Art of Rock & Roll Science
Softube has a long history modeling professional gear. Our collaboration with premium pro audio brands like Marshall, Tube-Tech, Chandler Limited®, and Empirical Labs spans almost two decades. When it comes to creating software that sounds precisely like the hardware equivalent, our reputation is rock solid.
This legacy is the foundation of Celestion Speaker Shaper. When creating it, we took the exacting approach we have become known for: expert modeling, precise testing, and careful fine-tuning. Because to create software that is equal to or innovates on the original gear, everything must be perfect. Nothing less.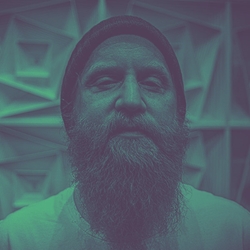 "I can't believe the sounds I'm getting from this thing! Unbelievable! Celestion and Softube are a match made in hell! My guitar tones have never been better."

Producer (Behemoth, Meshuggah, In Flames)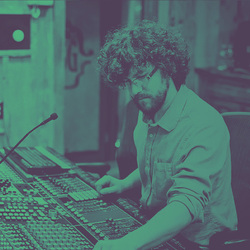 "Holy Moly! This thing is incredible! The tonal variations seem endless but it's very easy to quickly dial in a great tone. I'm a fan!"

(Zac Brown Band, Alan Jackson, Brandi Carlile, Miranda Lambert)
Native Speaker
Phenomenal speaker sounds, optimized workflow, and more flexibility and control than you ever thought possible. In partnership with Celestion, we bring you an officially licensed plug-in that eliminates the need for IR loaders for guitar and bass sounds. Scale eleven of Celestion's most famous speakers from 8″ to 24″. Calibrate three channels per speaker and eight microphone options per channel. Then tweak parameters like speaker break-up, ohms, magnet type and strength, open versus closed cabinets, room sounds, 4-band EQ, and more. Celestion Speaker Shaper can make both natural and fantastical sound transformations a reality.
English Speaker
Ever wanted to play an 8x24″ Celestion Vintage 30 cabinet? Now, you can. Speaker Shaper offers authentic, high-quality Celestion sound with eleven of the British company's most popular guitar and bass speakers: Vintage 30, G12T-75, G12K-100, G12M Greenback, G12M-65 Creamback, G12M Heritage, Classic Lead 80, Celestion Blue, PULSE12, BL10-100X, and BN10-200K. Beyond scaling and aging them to your specs, you can change the speaker magnet material and determine how it will behave. Experiment with Ferrite M and H, AlNiCo, and Neodymium to shape your speaker sound in ways only Speaker Shaper can.
Motivational Speaker
With Celestion Speaker Shaper, you get eight classic microphones to fine-tune. Dyn 57, Dyn 7B, Dyn 421, Dyn 112, Cond 87, Cond C414, Cond 47, and Rib 121—to be exact. Place up to three mics in front of each speaker to capture sound precisely the way you want. And when you get it exactly right, check out the onboard effects. Speaker Shaper lets you add realistic speaker distortion, sculpt your sound with EQ, or get mix-ready with room sounds. You can create precise setups of mic'd Celestion cabinets or push the sonic envelope with inspired experimentation.
Speaker of the House
Celestion Speaker Shaper offers a groundbreaking approach to sound shaping. And, unlike IR loaders or other speaker plug-ins, it can be used both as a native plug-in and as a module in Amp Room, the pro audio guitar and bass platform. In Amp Room, you can couple it with other plug-ins and modules, such as our Marshall range, or join multiple iterations of the Speaker Shaper module itself. The sound-sculpting options are bountiful, but it's a breeze to use with all the parameters displayed coherently and no sub-menus—what you see is what you get. And not just for guitar and bass. Creative use of Speaker Shaper on synths, vocals, and drums can lead to some unexpected and truly wonderful sonic places.
Celestion Speaker Shaper native plug-in
Sculpt speaker sounds for guitar, bass, vocals, synths, and more with genuine Celestion sound quality and an optimized workflow. Only Celestion Speaker Shaper native plug-in lets you go this deep this easily with a clear layout and intuitive interface.
Celestion Speaker Shaper for Amp Room
Celestion Speaker Shaper for Amp Room, the pro audio guitar and bass platform, is flat-out fun. Double it, triple it, combine it with other amps, cabs, effects, and pedals. Speaker Shaper lets you easily create studio-quality, record-ready guitar and bass tones.
Learn more about amp room
In short
A speaker cabinet designer for guitars, bass, synths, and more
Created in collaboration with and officially licensed by Celestion
Featuring 11 well-known Celestion speaker models for guitar and bass
Set a myriad of parameters to your exact specifications
Adjust existing setups or create never-before-heard rigs
Sculpt speaker sound in an entirely new and modern way
Two versions included: Celestion Speaker Shaper native plug-in and Celestion Speaker Shaper for Amp Room
Product features

Resize 11 different Celestion speakers to shape your own sound
Genuine Celestion speakers for guitar and bass: Vintage 30, G12T-75, G12K-100, G12M Greenback, G12M-65 Creamback, G12M Heritage, Classic Lead 80, Celestion Blue, PULSE12, BL10-100X, and BN10-200K
Change speaker magnet material and adjust how it will behave. Included magnet materials: Ferrite M, Ferrite H, AlNiCo, and Neodymium
Place your speaker sounds in an expensive sounding room with the on-board reverb effect
Pick and choose from eight different microphones and place them any way you like on the cabinet
Available microphones: Dyn 57, Dyn 7B, Dyn 421, Dyn 112, Cond 87, Cond C414, Cond 47 and Rib 121

System requirements

macOS Big Sur 11, Monterey 12, Ventura 13
Windows 10 (64-bit), Windows 11
Softube account
iLok account
Computer with AU, VST, VST3 and/or AAX compatible DAW host software
Internet access (for downloading installers and managing licenses)

Read full System Requirements and our Terms and Conditions