A careful emulation of the legendary Marshall Silver Jubilee 2555 from the Marshall museum, a very special and highly collectible amp, mostly used in music with higher gain
Cabinet speakers expertly recorded by acclaimed engineer/producer Tony Platt​
Amp Room Ready: works as a native plug-in and as a module in Amp Room, our pro audio guitar platform. Learn more
Guitar Amp / Amp Room Ready
Marshall Silver Jubilee 2555
In 1987, Jim Marshall celebrated 25 years as a guitar amp manufacturer with the very limited release of the Silver Jubilee series of amps. The Silver Jubilee 2555 amp became a big hit among high-profile rock guitarists and quickly became a rare collectors piece.
Marshall Silver Jubilee 2555 is a super accurate component modeled plug-in version of the real thing, produced in partnership with Marshall from the reference 2555 amp in the Marshall museum. The plug-in version was component modeled down to the smallest details, resulting in flawless sound quality that will take you down to paradise city.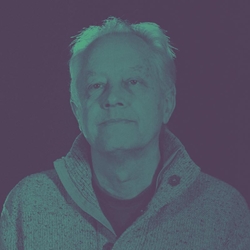 "The Silver Jubilee is an important amplifier in the Marshall range because it enables such a wide range of sounds from relatively clean through to downright nasty. This makes it a difficult beast to pin down but I really feel we have captured the outright flexibility of the amplifier whilst keeping it raw!"

Producer/Engineer (AC/DC, Iron Maiden, Motörhead, Foreigner)
Happy Anniversary
Created as a 25th anniversary celebration and highly collectible, the Silver Jubilee is now available as a precise emulation of the original.
Authentic Marshall Sound
From Any Setup
Set up the mics exactly the way you want to get the great sounds you need from this legendary amplifier. Welcome to the jungle of endless creative possibilities.
Masterfully Captured Speakers
The speaker cabinet was recorded by Tony Platt, who is famous for having recorded AC/DC's landmark albums Highway to Hell and Back in Black.

This product supports
Extended Features
We love VU meters, Bakelite knobs, and analog quirks. But we want modern precision and workflow. The answer? Softube Extended Features. Easy-access panels with the innovations you need close at hand.
A Rare and Special Amp With Marshall Heritage
The amps in the Silver Jubilee series were based on the 2203 and 2204 models of the JCM800 series but with a variety of clever new features. The Silver Jubilee 2555 had an innovative and unusual preamp section that gave it higher gain and a somewhat darker and smoother sound than the JCM800. The preamp circuit had three gain modes: Clean, Rhythm Clip, and Lead.
The EQ section also set the Silver Jubilee apart from other Marshall amps with its much wider range of tonal variety. It was the first Marshall amplifier with power amp tubes that could be switched from their normal pentode operation mode into triode mode. The power amp's output was cut in half with the power amp tubes working as triodes, making the power amp distortion silkier and less aggressive. All of this has been modeled with the highest precision in the plug-in.
Engineered by a Legend
Producer and engineer Tony Platt, who recorded some of the best Marshall tones ever committed to tape on some of the most rocking albums of all time – AC/DC's Highway to Hell and Back in Black – masterfully captured the sound of the 2551AV Silver Jubilee series cabinet equipped with 4X12" Celestion Vintage 30 speakers.
Platt recorded the cabinet with classic dynamic and condenser microphones, all carefully selected to give a wide variety of tones and positioned to sound fantastic when used in combination with each other. Nothing comes close to the mix-ready magic of these sounds. We built a world-class engineer right into the plug-in.
A Complete Workflow for Mix-Ready Guitar Tones
Open the side panel of the plug-in, and a channel strip appears with options to help you blend and tweak your sounds until they're mix-ready. The Input Gate, which you can adjust to suit your playing style and your guitar's output, reduces unwanted noise and gives a cleaner and tighter recording. Use the Master Out to set the overall output level of the plug-in without affecting the sound.
Choose between condenser or dynamic mics with Mic Select and use In to activate or deactivate each microphone channel. Use Pan to place the microphone channel where you want it in the stereo panorama. A delay line has been added to Room Mic 2 so that the sound from this microphone can be delayed more than it was in real life, and the Room Mic Delay fader sets the time of this delay.
There is also feedback loop in the delay line that sends the signal from the microphone back through the cabinet where it's picked up again by the microphone and so on, and you can set the volume in this feedback loop with the Feedback knob. With all of these options, you can mix your ideal sound right there in the plug-in.
Perfect for Amp Room
Silver Jubilee comes with modules that are fully integrated into the Amp Room ecosystem and sound exactly the same as the native version of the plug-in. If you already own Amp Room, you definitely need this amp.

Amp Room is the pro audio guitar and bass platform, designed with sound quality as top priority. It's just like having a real amplifier with a miked up speaker cabinet in a high-end studio – with the added convenience of more options to patch in any kind of studio tool you need anywhere in the chain.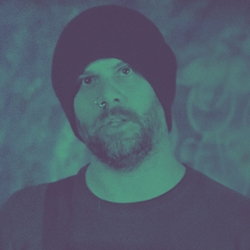 "The 2555 always tends to have a certain air of mystique, almost cult status about it, probably due to the fact it was pretty ahead of its time when it was originally launched in 1987 and paired well with what was happening musically at the time. Its original design, distinct tone and hugely versatile EQ make it one of the most loved Marshall amps ever made, all of which has been perfectly replicated for this plug-in."

International product demonstrator and new product co-ordinator, Marshall Amplification.
Softube & Marshall: A partnership based on quality sound
Our first-ever prototype was a hardware DSP box running a Marshall amp model and a loudspeaker model. That got the attention of Marshall Amplification and led to a successful long-term partnership. Marshall Cabinet Collection comes with the only software amps and cabs officially licensed and endorsed by Marshall.
Learn more about our partnership with Marshall.
In short
A careful emulation of the legendary high-gain Marshall Silver Jubilee 2555 amp
A very special and highly collectible amp, mostly used in music with higher gain
Cabinet speakers recorded by engineer/producer Tony Platt of AC/DC fame
Both a native plug-in and a module for Amp Room, the pro audio guitar and bass platform
Component modeled down to the smallest details
Flawless, authentic sound quality
Numerous options for setting up the mics to your specifications
Endless creative possibilities in Amp Room
A rare collectible with Marshall legacy, now available as software
Use the channel strip to mix your sound right there in the plug-in
Officially licensed and endorsed by Marshall
Product features

Super accurate component modeled software version of Marshall's own museum specimen of the Marshall Silver Jubilee 2555
Developed by Softube in partnership with Marshall
Comes as a Native plug-in and Amp Room modules in one package
Speaker cabinet produced by the legendary Tony Platt who is known for having recorded some of the best Marshall tones ever committed to tape
Choose between Dynamic and Condenser each with 2 sets close mics and 2 sets of condenser and ribbon room mics
Both the amplifier and the matching cabinet are super rare and collectible
50 presets by Tony Platt for both the native version and Amp Room

System requirements

macOS Big Sur 11, Monterey 12, Ventura 13
Windows 10 (64-bit), Windows 11
Softube account
iLok account
Computer with AU, VST, VST3 and/or AAX compatible DAW host software
Internet access (for downloading installers and managing licenses)

Read full System Requirements and our Terms and Conditions