The blues/rock guitar legend.
A careful emulation of the iconic Marshall Bluesbreaker Model 1962 combo, a true blues and rock & roll legend and one of the rarest and most expensive amps there is
Cabinet speakers expertly recorded by acclaimed engineer/producer Tony Platt​
Amp Room Ready: works as a native plug-in and as a module in Amp Room, our pro audio guitar platform. Learn more
---
Guitar Amp / Amp Room Ready
Marshall Bluesbreaker 1962
When Eric Clapton used the Marshall Model 1962 on the John Mayall & The Blues Breakers self-titled album in 1966, the performance in combination with this amp was such a distinctive contribution to music history that the amp came to be known as the "Bluesbreaker". The Bluesbreaker's amp section is warm and crunchy, and the use of alnico speakers in an open back cabinet adds an unusually chimey and three-dimensional sound for a Marshall, which has contributed to its status as a genuine workhorse far outside of the blues genre too.
The Marshall Bluesbreaker 1962 plug-in is a super accurate software version of the real thing, produced in partnership with Marshall from a Series 1 Bluesbreaker Model 1962 combo amplifier kept in pristine shape in the Marshall museum since 1965. The plug-in was component modeled down to the smallest details, resulting in flawless sound quality that will make you feel wonderful tonight and every night.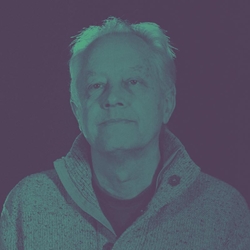 "The Bluesbreaker is of course one of the most iconic of the Marshall amplifiers and the example we were privileged to work with was very special indeed. It's the subtlety of the tones that the amplifier delivers that we set out to capture and thanks to the quality of the plug-in modelling every aspect of this iconic amplifier as available. Both of us were delighted when suddenly the "ghost note" appeared on a long sustained bend and the access to that very special tremolo guarantees that this amplifier will get used on more than just guitars!"

Producer/Engineer (AC/DC, Iron Maiden, Motörhead, Foreigner)
A Rare and Expensive Amp Precisely Emulated
The Bluesbreaker 1962 plug-in is a precise emulation of the reference unit from the Marshall museum, with the true sound of blues and rock & roll component modeled to the smallest details.
A Creative Tool for Your
Pro Audio Platform
Load this amp plug-in into Amp Room to open up endless creative possibilities.
Authentic Marshall Sound
From Any Setup
Set up the mics exactly the way you need them to get exactly the great sounds you need from this legendary amplifier.

This product supports
Extended Features
We love VU meters, Bakelite knobs, and analog quirks. But we want modern precision and workflow. The answer? Softube Extended Features. Easy-access panels with the innovations you need close at hand.
A Groundbreaking Collectible With Marshall Heritage
Guitarist lore claims that the idea for the Bluesbreaker actually came from Eric Clapton himself, because he wanted an amplifier that could fit in the trunk of his car. Great story, although the truth is that Jim Marshall simply wanted an amp that could compete with the very popular Vox AC30. The Bluesbreaker's amplifier section is identical to the standalone JTM45 Tremolo amplifier head, which was Jim Marshall's first amplifier model ever.
The Model 1962 was the first combo amplifier by Marshall, with an open back combo cabinet that features two of the 12" T650 speakers by Celestion. The fact that the Bluesbreaker had an open back cabinet with alnico speakers set it very much apart from most other Marshall cabinets, which are usually closed designs equipped with ceramic speakers. The Marshall Bluesbreaker 1962 has since become one of the most collectible and valuable vintage guitar amplifiers of all time. Now you can have this legendary Marshall sound as a native plug-in and as a module in pro guitar and bass platform Amp Room.
Engineered by a Legend
Producer and engineer Tony Platt, who recorded some of the best Marshall tones ever committed to tape on some of the most rocking albums of all time – AC/DC's Highway to Hell and Back in Black – masterfully recorded the original combo 2X12"speaker cabinet, Celestion T650, at the legendary Strongroom recording facility in London.
Platt recorded the cabinet with 3 types of microphone combination settings, each with 4 sets of microphones, all carefully selected to give a wide variety of tones and positioned to sound fantastic when used in combination with each other. Nothing comes close to the mix-ready magic of these sounds. We built a world-class engineer right into the plug-in.
Precision Fine-Tuning of Your Microphones
Click the wood panel on the right with the green Channel Strip sticker, and a channel strip appears with options to help you blend and tweak your sounds until they're mix-ready. The Main Out Volume sets the overall output level of the plug-in without affecting the sound. Choose between Valve, FET, or Dynamic mics in the near field with Cabinet Microphone Select.
Use In to activate or deactivate each microphone channel, use Pan to place the microphone channel where you want it in the stereo panorama, and use channel fader to adjust the volume a microphone channel. With all of these options, you can mix your ideal sound right there in the plug-in.
Perfect for Amp Room
Marshall Bluesbreaker 1962 comes with modules that are fully integrated into the Amp Room ecosystem and sound exactly the same as the native version of the plug-in. If you already own Amp Room, you definitely need this amp.

Amp Room is the pro audio guitar and bass platform, designed with sound quality as top priority. It's just like having a real amplifier with a miked up speaker cabinet in a high-end studio – with the added convenience of more options to patch in any kind of studio tool you need anywhere in the chain.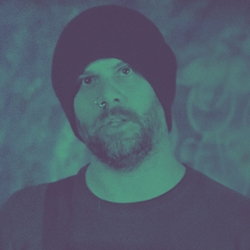 "The 1962 Bluesbreaker in general terms needs no introduction of course, and even 50 years after it was released still proves incredibly popular for players. The original unit from the museum we used for this plug in is a pure piece of history and heritage which exudes bags of amazing tone. It's always been a little frustrating not being able to share with people how great this particular amp is… thankfully now there's a way."

International product demonstrator and new product co-ordinator, Marshall Amplification.
Softube & Marshall: A partnership based on quality sound
Our first-ever prototype was a hardware DSP box running a Marshall amp model and a loudspeaker model. That got the attention of Marshall Amplification and led to a successful long-term partnership. Marshall Cabinet Collection comes with the only software amps and cabs officially licensed and endorsed by Marshall.
Learn more about our partnership with Marshall.
In short
A careful emulation of the legendary Marshall Bluesbreaker 1962 amp
A true blues and rock & roll legend and one of the rarest and most expensive amps there is
Cabinet speakers recorded by engineer/producer Tony Platt of AC/DC fame
Both a native plug-in and a module for Amp Room, the pro audio guitar and bass platform
Component modeled down to the smallest details
Flawless, authentic sound quality
Amazing microphone combinations and options with classic dynamic, FET, ribbon and tube condenser microphones
'Jump' the inputs to use both of them for tone shaping the sound, just like the real amp
Endless creative possibilities in Amp Room
A rare and valuable collectible with Marshall legacy, now available as software
Use the channel strip to fine-tune your sound right there in the plug-in
Officially licensed and endorsed by Marshall
Product features

Super accurate component modeled software version of Marshall's own museum specimen of the Marshall Model 1962 "Bluesbreaker"
Developed by Softube in partnership with Marshall • Comes as a Native plug-in and Amp Room modules in one package
Speaker cabinet produced by the legendary Tony Platt who is known for having recorded some of the best Marshall tones ever committed to tape
Choose between Dynamic/FET/Valve (Tube) each with 2 sets close mics and 2 sets of condenser and ribbon room mics.
One of the most collectible and valuable vintage guitar amplifiers of all time
50 presets by Tony Platt for both the native version and Amp Room

System requirements

macOS Big Sur 11, Monterey 12, Ventura 13
Windows 10 (64-bit), Windows 11
Softube account
iLok account
Computer with AU, VST, VST3 and/or AAX compatible DAW host software
Internet access (for downloading installers and managing licenses)

Read full System Requirements and our Terms and Conditions
Guitar and Bass platform

Amp Room

The pro audio guitar & bass platform.