The unique Chandler sound
for Console 1.
The historic EMI/Abbey Road sound from the late 60s realized by Chandler Limited®'s hardware and reimagined for a modern studio context
Re-imagined by Chandler Limited® and expertly modeled by Softube
Units used on modern classic records by Beyoncé, The White Stripes, and Lady Gaga
---
Console 1 Exclusive / Channel Strip
Chandler Limited® Zener-Bender for Console 1
A powerful and musical modern channel strip with the unique vintage sound of Chandler Limited®. The Zener-Bender for Console 1 combines the crisp and colorful character of the Curve Bender mastering equalizer with the big, punchy Zener Limiter to bring class, history, and most crucially of all, a phenomenal sonic impact.

Component-modeled with Softube's customary care and experience, these units together can take charge of any mix. The Zener-Bender for Console 1 is included in the Zener-Bender channel strip collection.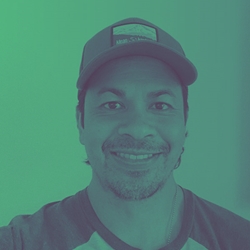 "Zener-Bender is a great channel strip on its own, but with the Console 1 'Shape' and 'Drive', it's even much more powerful. It gives you more flexibility to shape your tone that you hear in your head."

Mixer/Engineer (Tommy Lee, A Perfect Circle, Street Drum Corps, Phil X and the Drills, Papa Roach, The Smashing Pumpkins, Mötley Crüe, Courtney Love)
The punchy dynamics of the Zener Limiter
A versatile and powerful compressor/limiter with punch and power to match its tasteful distortion.
The color of the Curve Bender
An extremely musical and characterful mastering equalizer. Can be subtle or drastic, but always makes things sound better.
Classic sound, modern workflow
More than the sum of its parts, the Zener-Bender is a uniquely vintage-sounding powerhouse with modern flexibility and workflow, especially when coupled with the hands-on control of Console 1.
Legendary circuits, reimagined
Chandler Limited® is one of the most respected modern hardware names in our industry. Founder Wade Goeke, with the permission and endorsement of Abbey Road, has reimagined and expanded upon circuits from consoles used at the legendary studio in some of its most creatively and commercially fertile times. The units which comprise Zener-Bender, Zener Limiter and Curve Bender, are based on desks used in the production of The Beatles and Pink Floyd, most notably the 1969 TG12345 and the 1974 TG12413.
Wade's modern units featured updated and expanded feature sets, and have been used on records like Lemonade and 4 by Beyoncé, Lady Gaga's Born This Way, Pink Martini by The Strokes, The White Stripes' Icky Thump, and many more. A partnership with Softube has been slowly cultivated with after-hours beers, conversation, and karaoke at trade shows the world over, paving the way for our meticulously component-modeled plug-ins.
Learn more about our partnership with Chandler Limited®.
A new flavor for Console 1
The Zener-Bender brings a fresh new sonic edge to Console 1. Both vintage and surprisingly present, its musicality is perhaps its most notable feature. Both units are created first of all with a mind for making music, and only employing the math that's required to achieve the results, rather than revelling in tech for tech's sake.
Unusual components, including germanium and zener diodes, create a sound world not heard in our other Console 1-ready channel strips, while the architecture of these units emphasize power, punch, clarity, and color. Combining by default with the SSL 4000 E-series shape section, and employing the Zener's Total Harmonic Distortion (THD) circuit as a drive section, this becomes something very special very quickly.
Zener-Bender native: Chandler times four
There is also a native version of the Zener-Bender, for use without Console 1. This option is a collection that includes four plug-ins: Zener-Bender, Zener-Bender For Console 1, and also Curve Bender and Zener Limiter as individual plug-ins. Combining the units into one plug-in channel strip allowed us to add a few workflows not possible in the hardware – External Sidechain input, and Mid/Side Processing.
Learn more about the collection
The anatomy of the Zener-Bender channel strip
Input section
The Input section uses Curve Bender's filters, which are also available in the EQ section, if you set the EQ Type on the Low or High band to Cut.
Shape section
Rather than imagining a shape section out of thin air, or guessing based on components of the Chandler Limited® units, the gate and transient shaper for the Zener-Bender Console 1 channel comes from the SSL SL 4000 E-series strip. It's a surprisingly powerful workhorse. Use it well and your mixes will raise the roof.
Equalizer section
The Curve Bender's low and high pass filters are applied to the input section, before the Shape, but can be used in the EQ section too by selecting Cut in the high or low bands. The mixing and mastering gain options are all represented, with subtle clicks of half a dB possible as well as bold 15 dB boosts and cuts.
Compressor section
The Ratio knob becomes the curve selector, giving you the choice between the Zener's Comp 1, Comp 2, and Limit modes. We combined the input and output gain functions into a single threshold knob without any compromise on the authenticity of the sound.
Drive & Character section
The Zener Limiter's THD circuitry is the basis of the strip's drive section, bringing meaty distortion where required. The Drive Character parameter controls an optional high-mid emphasis or de-emphasis.

BOOK A LIVE DEMO
Our suite of Chandler + Softube products has been decades in the making, but your lead time doesn't have to be. Let us get you up to speed. Book a private video session with our product demonstration team today. Learn more
In short
Made for Console 1, our mixing ecosystem. Learn more about Console 1
The sound of the Chandler Limited® Zener Limiter and the Curve Bender Mastering Equalizer combined in one channel strip for Console 1
The historic EMI/Abbey Road sound from the late 60s realized by Chandler Limited®'s hardware and reimagined for a modern studio context
Expertly modeled by Softube
An entirely new sonic flavor for the Console 1 ecosystem
The units the Zener-Bender For Console 1 is based on were used on modern classic records by Beyoncé, The White Stripes, and Lady Gaga by some of the world's top engineers
Also available as part of the Zener-Bender collection. Learn more
Product features

The sound of the Zener Limiter and Curve Bender combined in one channel strip for Console 1.
An entirely new sonic flavor for the Console 1 ecosystem - included in Zener-Bender.
The historic sound of the EMI consoles at Abbey Road re-imagined in the Chandler Limited harware units and expertly modeled by Softube.

System requirements

All Softube products require a computer with appropriate DAW host software (none of which are included).

Versions from 2.5.38 and newer of the Softube plug-ins have the following minimum requirements:

All native versions

Mac OS X 10.13 up to 12
Windows 10 and 11 64-bit
Mac: Intel Core i3 / i5 / i7 / Xeon / Full Apple silicon support (M1 or higher)
Windows: Intel Core i3 / i5 / i7 / Xeon / AMD Quad-Core or newer
Screen resolution larger than 1280x800
8 GB RAM or more is recommended, as well as at least 8 GB hard disk space for installation (individual plug-ins take less space, while sample libraries may require additional disk space)
Softube account
iLok account
Internet access for downloading installers and managing licenses
iLok generation 2 and up, if you intend to use an iLok key for authorizing your plug-ins (note that a physical iLok USB key is not a requirement)


In theory, any 64-bit VST, VST3, AU, or AAX (Pro Tools 11.0.2 or higher) compatible host application should work. However, due to plug-in host differences between DAWs - and our own rigorous testing standards - we only officially test our plug-ins and instruments in the most recent versions of Pro Tools, Logic Pro, Cubase, Ableton Live, Studio One, Reaper, and Cakewalk. Softube plugins are not tested in non-listed systems, but they most likely work as long as the system requirements are met. We cannot guarantee a solution for issues in unsupported systems.

Note: We have checked the basic functionality of our plug-ins, and Softube Central, under Apple Rosetta 2.

With regards to the different VST formats, we strongly recommend using VST3 as some of our plug-ins have features that are not present in the older VST format. Supported sample rates: 44.1, 48, 88.2, 96, 176.4, and 192 kHz, in both mono and stereo. The most recent maintenance release of your DAW application is recommended. AAX DSP is not currently in active development. TDM/VENUE is no longer supported (old downloads are available on the Legacy Installers page).

Find the Softube installer you need both Softube Central and individual plug-ins.

AAX DSP version

For AAX DSP you need to meet the above requirements for the Native versions. You also need to have an Avid HDX processing card. For plug-ins available for AAX DSP, see Which Softube plug-ins support AAX DSP?