Wide, large, smooth sound.
Clean, smooth, natural EQ
Extended gate and compressor features
VHD model added
---
Console 1 exclusive / Channel Strip
Solid State Logic XL 9000 K-Series
If you're looking to complement the legendary rock 'n' roll sound of the SSL 4000 E included with Console 1, then check out the super clean sound of the equally revered XL 9000 K.
Developed in close collaboration with SSL engineers, the unconstrained depth and sonic possibilites makes it an indispensible tool for R&B, Hip Hop and Electronica producers, as well as for audiophile Jazz and Classical recordings.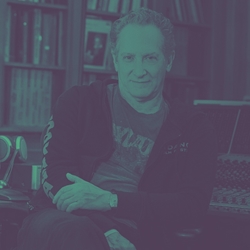 "It feels good, it's easy to use and it sounds good. That's all I care about."

7 Grammy Awards, Rolling Stones, Bob Dylan, Paul McCartney, Coldplay
Ultra clean
When the first 9000 series console was released in the mid-1990s, it represented a breakthrough in analog circuitry design. The sound path is entirely capacitor-free, in order to keep a perfect signal integrity and low distortion.
Ultra wide
Extreme bandwidth, minimal phase shift and super low distortion make this console perfect for getting the most out of your mixes in terms of width, depth, and all-around hugeness.
Ultra smooth
To bring creative use of drive and saturation back onto the menu, we modeled SSL's Variable Harmonic Drive (VHD) and included it as part of this desk. Tube-ish, transistor-ish, or anything in between.
Hifi heritage
The 9000 is the ultimate hifi console, being almost perfectly clean. But having the option of using distortion creatively is still a benefit. So we added a model of Solid State Logic's Variable Harmonic Drive (VHD) circuit, which is part of the Duality series consoles and Alpha channel preamps.
The Drive knob on Console 1 determines the amount of distortion, and the Character knob moves the added distortion from 2nd order (more tube-like) to 3rd order (more transistor-like), or any in-between blend – just like on its analog counterpart.
Expanded gate & compressor options
The compressor can be switched between Peak and RMS modes, which gives a wide range of options.
Furthermore, the Shape section of the XL 9000 K for Console 1 features a fully controllable gate unit, where the Punch and Sustain knobs control Range and Hold levels. This makes it more individually controllable compared to the SL 4000 E model, where a fast workflow was prioritized.
Refined technology
The XL 9000 K was the last and most developed version of the 9000 series, released in 2002. It is this version that forms the backbone of Peter Gabriel's RealWorld Studios, Wyclef Jean and Jerry Wonda's Platinum Sound, while Michael Brauer uses a slightly older 9000 J in his room in Electric Lady Studios.
In short
Made for Console 1, Softube's mixing ecosystem. Learn more
Wide, large, smooth sound
VHD model added
Extended gate and compressor features
Clean, smooth, natural EQ
System requirements

macOS Big Sur 11, Monterey 12, Ventura 13
Windows 10 (64-bit), Windows 11
Softube account
iLok account
Computer with AU, VST, VST3 and/or AAX compatible DAW host software
Internet access (for downloading installers and managing licenses)

Read full System Requirements and our Terms and Conditions