Vintage sound,
modern combo.
The historic EMI/Abbey Road sound from the late 60s realized by Chandler Limited®'s hardware and reimagined for a modern studio context
This collection includes four plug-ins: Zener-Bender, Zener Limiter, Curve Bender and Zener-Bender for Console 1
Units used on modern classic records by Beyoncé, The White Stripes, and Lady Gaga
Plug-in Collection / Channel Strip
Chandler Limited® Zener-Bender
A powerful and musical modern plug-in channel strip with the unique vintage sound of Chandler Limited®, the Zener-Bender combines the crisp and colorful character of the Curve Bender Mastering Equalizer with the big, punchy Zener Limiter to bring class, history, and most crucially of all, a phenomenal sonic impact. Component-modeled with Softube's customary care and experience, these units together can take charge of any mix.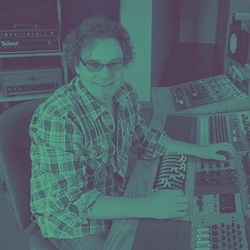 "In hardware terms, the Zener Limiter and Curve Bender represent our flagship pieces, a formidable duo for those fortunate enough to have experienced their historic character and tone in the same chain... for years, both have been widely accepted by the industry and used on countless award-winning productions; Softube's combination of both into a single plug-in, with expanded features is nothing short of spectacular."

Founder and Chief Designer, Chandler Limited®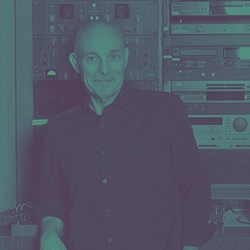 "The Curve Bender and Zener Limiter are my go to drum parallel devices for drums in all my mixes. They are both here in one plug-in. The perfect combo for piano sounds. From lo-fi to hi-fi and open, it's easy to achieve in this all in one plug-in. A great combination for backing vocals as well."

Producer/Mixer/Engineer (Elton John, Beck, Morrissey, The Strokes, U2, Jason Mraz)
A powerful channel strip
Two vintage-sounding units, full of heritage and trusted by some of the world's top engineers, combined into a focused channel strip workflow.
The big and punchy Zener Limiter
A versatile and powerful compressor/limiter with punch and power to match its tasteful distortion.
The crisp and colorful Curve Bender
An extremely musical and characterful mastering equalizer. Can be subtle or drastic, but always makes things sound better.
All this iconic sound also in Console 1
This collection also includes a version specially tailored to Console 1. More than the sum of its parts, the Zener-Bender expansion in Console 1 is a uniquely vintage-sounding powerhouse with modern flexibility and workflow.

This product supports
Extended Features
We love VU meters, Bakelite knobs, and analog quirks. But we want modern precision and workflow. The answer? Softube Extended Features. Easy-access panels with the innovations you need close at hand.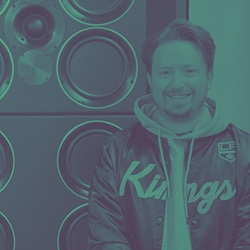 "I finally can marry these two plugins into one instance on my master bus. Just going through the Zener adds a nice warmth and the smoothness of the Curve Bender helps get me that fat low end and sparkly top end."

Mixer/Engineer (Dr. Luke, Prescription Songs, Kim Petras, Doja Cat, Allie X, Azealia Banks)
An imperial family tree
Tracing the heritage of the Chandler Limited® Zener-Bender is like discovering an imperial family tree. Its roots are in EMI consoles, used at Abbey Road from the 60s onwards to record some of the most seminal albums of all time, by the likes of Pink Floyd and The Beatles. And right up to the present day Curve Bender and Zener Limiter are being used in both hardware and plug-in form by top producers and engineers across records by world-leading artists such as Beyoncé, Lady Gaga, The White Stripes, Foo Fighters, Taylor Swift, and more. The influence of the Chandler sound cannot be overstated. It shapes the world it rules.
Learn more about our partnership with Chandler Limited®.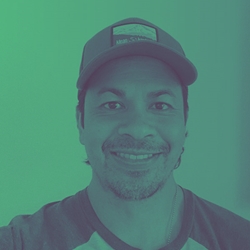 "I think this is the ultimate channel strip. I can make a track sound beautiful and sweet or mangle it up and blend it with the original to create something different."

Mixer/Engineer (Tommy Lee, A Perfect Circle, Street Drum Corps, Phil X and the Drills, Papa Roach, The Smashing Pumpkins, Mötley Crüe, Courtney Love)
Zener-Bender
The native plug-in version of the Zener-Bender, apart from combining the heritage, color, and character of the Zener Limiter and the Curve Bender in one impactful channel strip, is special for its plug-in-only features.
Digital audio and software flexibility allow us to offer External Sidechain input, Mid/Side Processing, and Channel Linking. Clean up your low end in the center of your soundstage while gently calming your cymbals out wide. Bring a vocal to the front, even at the mastering stage, without damaging the tracks supporting it. You're in charge of just about everything.
Zener Limiter
The TG12413 Zener Limiter was conceived by Chandler Limited® designer Wade Goeke, to continue the tradition of EMI Limiters started in 1954 with the RS114 tube limiter and the 1968 RS168 Zener Limiter. The Zener Limiters were also part of the 1969 TG12345 console channel and the 1974 TG12413.
It's a powerful, punchy-sounding dynamics workhorse, which brings character without being difficult. It's a favorite of top mix engineers like Tony Maserati and Joe Chiccarelli, as much for its versatility as for the mojo it brings.
Go to product page
Curve Bender Mastering Equalizer
The Chandler Limited® Curve Bender mastering equalizer is based on desk circuits from the world-famous Abbey Road Studios in London, used to create albums of genuinely legendary status, such as Dark Side Of The Moon by Pink Floyd, and Abbey Road by The Beatles.
The Curve Bender has more bands (four, compared to the original console's two), more fixed filter points (a huge fifty-one, up from just nine, chosen and designed in the image of the original circuits by Chandler Limited® founder, Wade Goeke), more Q and gain options, and added low and high pass filters, making the unit a mastering powerhouse without sacrificing the exquisite analog sound-flavor which made it a leader.
Go to product page
Zener-Bender For Console 1
Our hybrid hardware/software mixing system, Console 1, also benefits from the wonderfully unique vintage sound of the Zener-Bender, with its own bespoke version of the channel strip included with the native version, or available on its own.
Console 1 is a highly intuitive hardware control system for our fantastic-sounding software mixing tools – especially complete channel strips – and with every new strip we release, the flexibility and freedom grow. The Zener-Bender in particular opens up new sonic ground to Console 1 users, with its classic yet wonderfully modern tonal quality.
Go to product page

BOOK A LIVE DEMO
Our suite of Chandler + Softube products has been decades in the making, but your lead time doesn't have to be. Let us get you up to speed. Book a private video session with our product demonstration team today. Learn more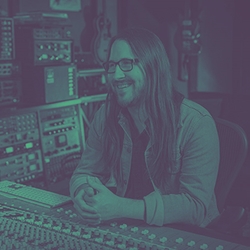 "The Zener-Bender is unreal. It has quickly become my go-to on so many sources. Drum bus, mix bus, acoustic guitar, piano, background vocals, and more. It is incredibly flexible and full of character that is almost always what I am looking for."

Kesha, ZZ Ward, Maggie Rose, Sean McConnell, Drake White, Them Vibes, The Daybreaks
In short
Zener Limiter and Curve Bender combined in one channel strip
The historic EMI/Abbey Road sound from the late 60s realized by Chandler Limited®'s hardware and reimagined for a modern studio context
Expertly modeled by Softube
Includes four plug-ins: Zener-Bender, Zener Limiter, Curve Bender and Zener-Bender for Console 1
Units used on modern classic records by Beyoncé, The White Stripes, and Lady Gaga
Plug-in exclusive features: External Sidechain, M/S Processing, Channel Linking Zener-Bender
Console 1-ready: the individual plug-ins can be used within the Console 1 mixing ecosystem. Learn more
Product features

Zener Limiter and Curve Bender combined in one powerful Channel Strip.
Includes four plugins: Zener-Bender, Zener Limiter, Curve Bender and Zener-Bender for Console 1.
Plugin exclusive features: External Sidechain, M/S Processing and individual Channel Linking.
Console 1-ready: The individual plugins can be used within the Console 1 mixing ecosystem.

System requirements

All Softube products require a computer with appropriate DAW host software (none of which are included).

Versions from 2.5.38 and newer of the Softube plug-ins have the following minimum requirements:

All native versions

Mac OS X 10.13 up to 12
Windows 10 and 11 64-bit
Mac: Intel Core i3 / i5 / i7 / Xeon / Full Apple silicon support (M1 or higher)
Windows: Intel Core i3 / i5 / i7 / Xeon / AMD Quad-Core or newer
Screen resolution larger than 1280x800
8 GB RAM or more is recommended, as well as at least 8 GB hard disk space for installation (individual plug-ins take less space, while sample libraries may require additional disk space)
Softube account
iLok account
Internet access for downloading installers and managing licenses
iLok generation 2 and up, if you intend to use an iLok key for authorizing your plug-ins (note that a physical iLok USB key is not a requirement)


In theory, any 64-bit VST, VST3, AU, or AAX (Pro Tools 11.0.2 or higher) compatible host application should work. However, due to plug-in host differences between DAWs - and our own rigorous testing standards - we only officially test our plug-ins and instruments in the most recent versions of Pro Tools, Logic Pro, Cubase, Ableton Live, Studio One, Reaper, and Cakewalk. Softube plugins are not tested in non-listed systems, but they most likely work as long as the system requirements are met. We cannot guarantee a solution for issues in unsupported systems.

Note: We have checked the basic functionality of our plug-ins, and Softube Central, under Apple Rosetta 2.

With regards to the different VST formats, we strongly recommend using VST3 as some of our plug-ins have features that are not present in the older VST format. Supported sample rates: 44.1, 48, 88.2, 96, 176.4, and 192 kHz, in both mono and stereo. The most recent maintenance release of your DAW application is recommended. AAX DSP is not currently in active development. TDM/VENUE is no longer supported (old downloads are available on the Legacy Installers page).

Find the Softube installer you need both Softube Central and individual plug-ins.

AAX DSP version

For AAX DSP you need to meet the above requirements for the Native versions. You also need to have an Avid HDX processing card. For plug-ins available for AAX DSP, see Which Softube plug-ins support AAX DSP?