CONSOLE 1
Sound. Workflow. Control.
Better workflow than ever before:
Check out the updates to the Console 1 Mixing System.
The original plug-in controller
Save time, improve workflow, and make better mixing decisions ​
Mix with the sound of a wide range of classic analog channel strips and plug-ins
Includes the expertly emulated Solid State Logic SL 4000 E-series console
Hardware / Ecosystem
Console 1
Console 1 is the first-of-its-kind, award-winning solution that revolutionized mixing in the DAW. With its advanced control and feedback, you get a workflow that truly meets the demands of modern production. Mix with the sound of the included Solid State Logic SL 4000 E or load any of our supported channel strips—from British Class A to Weiss Gambit Series—and customize channels to your specs with 70+ plug-ins. Monitor levels, jump tracks, take total control of EQ, compression, gate, drive, width, and more.
Console 1 gives you the best of all worlds: the feeling of mixing on a console, the freedom of working in the box.
The Art of Rock & Roll Science
When it comes to creating equipment that improves workflow and offers the highest quality sound, our reputation is rock solid—and long. Our partnerships with premium brands like Marshall, Tube-Tech, Chandler Limited®, and Empirical Labs have spanned decades.
Console 1 is built on this legacy of creativity, passion, and attention to detail. Because to create tools that innovate, you have to have heart, soul, and Rock & Roll Science.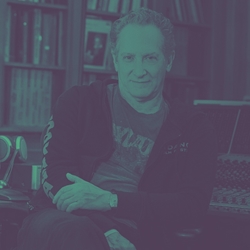 "Console 1 lets me have the hands-on feel of analog, without losing the flexibility of the digital world. It is the center piece of my hybrid mix room."

Seven Grammy awards, The Rolling Stones, Bob Dylan, Paul McCartney, Coldplay
Awards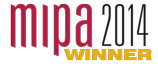 Channel Strips: More Colors for Your Palette
In addition to the classic crunch and character of the pre-loaded Solid State Logic console, you can load any of our expertly emulated channel strips. Treat your tracks to the extreme clarity and bandwidth of the SSL XL 9000 K-series console. Mix with the warmth and weight of British Class A. Get bold modern rock sounds from American Class A and smooth, creamy color with Summit Audio Grand Channel. Or get as close as you possibly can to how an Empirical Labs or Weiss console would sound.
With Console 1, you can apply the EQ, compression, gate, drive, width, and saturation of analog hardware to entire projects or individual tracks. Mix strings and vocals with one flavor and the rhythm section with another. It's all up to you. With Console 1, you can have all the big desks in one tiny footprint.
DAW Compatibility: Quick Start, Full Control
One control per parameter and no MIDI mapping required. Console 1 works with all major DAWs right out of the box. Any host that can run a VST, AU, or AAX plug-in will work with Console 1, be it Studio One, Cubase, Cakewalk/Sonar, MOTU Digital Performer, Harrison Mixbus, FL Studio, Reaper, Logic Pro X, Ableton Live, or Pro Tools.
Deep compatibility with select DAWs means you can control the DAW itself with the Console 1 hardware. Select color-coded tracks in the Console 1 software and then directly control their pan, volume, sends, and more right from the Console 1 hardware. With the unique and intuitive workflow of Console 1, you can focus on the music and give your mouse a rest.
For a complete list of the features supported by each DAW, check out this chart.
Learn more about how Console 1 works in your DAW
Plug-ins: an Abundance of Authentic Options
Design the ideal console for any mix—right from Console 1. Console 1 Mixing System supports over 70 plug-ins, including expertly emulated classics from Chandler Limited®, Empirical Labs, Teletronix, Tube-Tech, Abbey Road Studios, and more. If you own Softube or Universal Audio gates, compressors, or EQs, you're already building a collection of fantastic options for your Console 1 mixes.
Create bespoke processing chains on individual tracks, groups, or across entire mixes. Console 1 lets you load channel strip filters independently, and you can add plug-ins, such as Softube Tape, in the shape section to distort before EQ.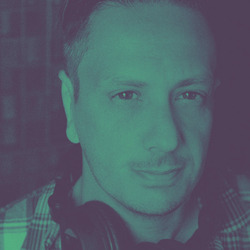 "When Console 1 came it was just like... that's what everyone's been looking for!"

Grammy awarded mix engineer for Beyoncé, Jay-Z and The Roots
A Modern Mixing System
Console 1 Mixing System delivers the versatility and affordability of working in the box coupled with the response and workflow of mixing on an analog console. Use the Console 1 and Console 1 Fader hardware independently or together for a total desk experience. You can even join multiple Console 1 Fader units to create the ideal workflow for your studio.
Learn more about Console 1 Fader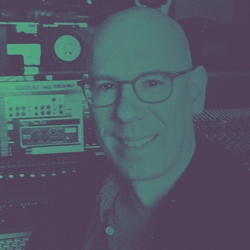 "Console 1 is an elegant solution to a problem I didn't fully realize I had until I started using it. Mixing should be about listening, not mouse clicks and waveforms, and Console 1 brings listening front and center to the mix process. I am looking forward to watching this platform expand."

Grammy awarded engineer, Bruce Springsteen, Sarah Brightman, Green Day, Television and Michael Stipe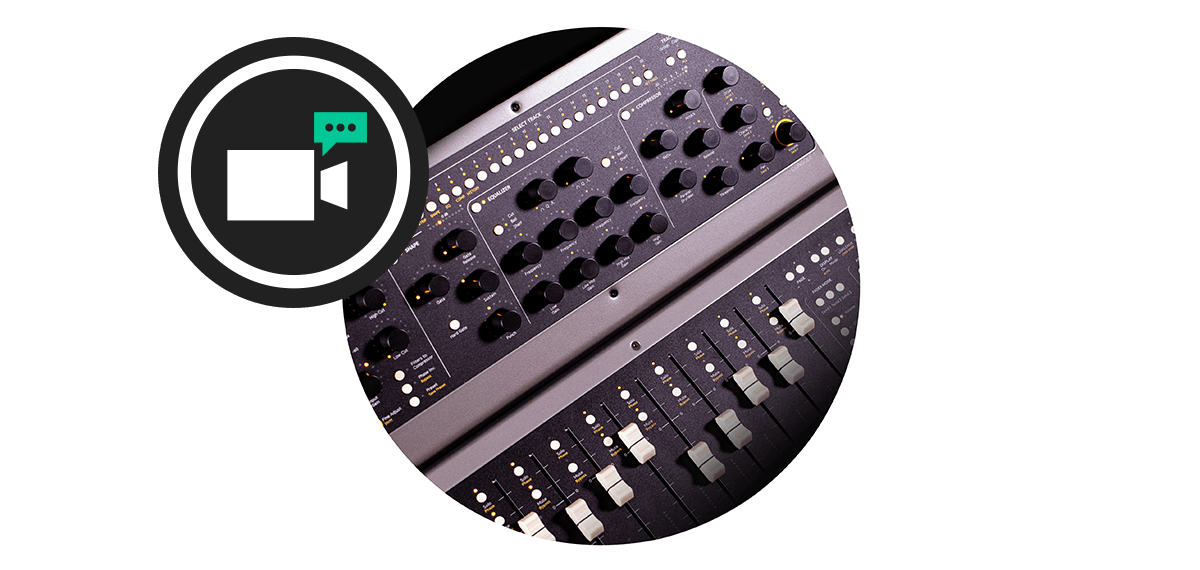 BOOK A LIVE DEMO TODAY
Interested in getting started with the Console 1 system? Have a few questions before you make the investment? Book a one-on-one video consultation with a member of our product demonstration team today. Learn more
What's new for Console 1 Mixing System
Select drive from the Console 1 hardware without changing the entire channel strip
New meters for RMS (inner) and Peak dBFS (outer) on both input and output
Adjust the width from the Console 1 hardware using Shift + Input Gain
Exchange channel strip filters without affecting other sections
Load Tape, Harmonics, and Overstayer M-A-S into the shape section to distort before the EQ
Improved FFT frequency analyzer, including four new operating modes derived from our highly esteemed Weiss EQ plug-ins
Track color coordination for supported DAWs within the Console 1 Mixing System software and hardware units
New Universal Audio plug-in compatibility for Console 1 Mixing System, including support for UA 175 B & UA 176, SSL 4000 E Channel Strip, SSL G Bus Compressor, Century Strip, Tube-Tech CL 1B MkII, Avalon VT-737 Tube Channel Strip, and API 2500
A new meter bridge showing output volume, fader, and track, or strip and color for easier navigation
Survey 10 to 20 tracks with Track Overview Mode, now available on both the Console 1 and Console 1 Fader units
Persistent modes in Console 1 Fader for sends, input gain, and filter
New color schemes for individual strips that make it simpler to identify which strip a section belongs to
Added support for a wide range of languages, such as Cyrillic, Greek, Katakana, Hiragana, and more
Improved fader and knob movements
Show or hide the Console 1 software from the menu bar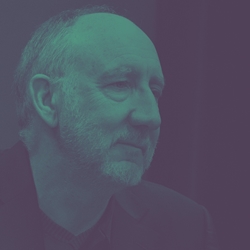 "I'm using Console 1 on pretty much everything I do, and it suits my workflow very well."

Rock legend
Console 1 and Apollo Central
You can improve more than your mixing workflow with Console 1. With Apollo Central onboard, Console 1 Mixing System benefits your recording workflow as well. Apollo Central offers deep and intuitive control of the Universal Audio Console software. Together, Apollo Central and Console 1 Mixing System give you hands-on tracking, near-zero-latency monitoring, and a lot more.
In short
A modern mixing system and a unique centerpiece for the DAW-based studio
Includes Softube's officially licensed Solid State Logic SL 4000 E-series console emulation
Works with all major DAWs straight out of the box—no MIDI mapping required
Expertly modeled channel strips from Weiss, Chandler Limited®, Summit Audio, Empirical Labs, and more
Supports 70+ plug-ins from Softube and Universal Audio
Control tracking with Universal Audio Apollo interfaces using Apollo Central mode
Monitor your mix with RMS (middle) and Peak (outer) dBFS meters on both the input and output
Four different frequency analysis modes derived from our highly esteemed Weiss EQ plug-ins –use Fast or Slow for normal FFT modes or one of the two Hold modes for a more accurate long-term view
High-quality hardware designed for both form and function
Improve workflow with hardware that is more physically intuitive than your mouse
Save time, listen more, and make better mixing decisions
Use Console 1 alone or in combination with Softube Console 1 Fader. Learn more about Console 1 Fader
System requirements

All Softube products require a computer with appropriate DAW host software (none of which are included).

Console 1 and Console 1 Fader are available for both macOS and Windows.

Versions from 2.5.38 and newer of the Softube plug-ins have the following minimum requirements:

All native versions

Mac OS X 10.13 up to 12
Windows 10 and 11 64-bit
Mac: Intel Core i3 / i5 / i7 / Xeon / Full Apple silicon support (M1 or higher)
Windows: Intel Core i3 / i5 / i7 / Xeon / AMD Quad-Core or newer
Screen resolution larger than 1280x800
8 GB RAM or more is recommended, as well as at least 8 GB hard disk space for installation (individual plug-ins take less space, while sample libraries may require additional disk space)
Softube account
iLok account
Internet access for downloading installers and managing licenses
iLok generation 2 and up, if you intend to use an iLok key for authorizing your plug-ins (note that a physical iLok USB key is not a requirement)


In theory, any 64-bit VST, VST3, AU, or AAX (Pro Tools 11.0.2 or higher) compatible host application should work. However, due to plug-in host differences between DAWs - and our own rigorous testing standards - we only officially test our plug-ins and instruments in the most recent versions of Pro Tools, Logic Pro, Cubase, Ableton Live, Studio One, Reaper, and Cakewalk. Softube plugins are not tested in non-listed systems, but they most likely work as long as the system requirements are met. We cannot guarantee a solution for issues in unsupported systems.

Note: We have checked the basic functionality of our plug-ins, and Softube Central, under Apple Rosetta 2.

With regards to the different VST formats, we strongly recommend using VST3 as some of our plug-ins have features that are not present in the older VST format. Supported sample rates: 44.1, 48, 88.2, 96, 176.4, and 192 kHz, in both mono and stereo. The most recent maintenance release of your DAW application is recommended. AAX DSP is not currently in active development. TDM/VENUE is no longer supported (old downloads are available on the Legacy Installers page).

Find the Softube installer you need both Softube Central and individual plug-ins.

AAX DSP version

For AAX DSP you need to meet the above requirements for the Native versions. You also need to have an Avid HDX processing card. For plug-ins available for AAX DSP, see Which Softube plug-ins support AAX DSP?