Weiss DS1-MK3
Dynamics / Console 1 Ready
The gold standard in mastering
Mastering compression, limiting, and de-essing without compromise. Every mastering engineer's fondest dream is about to come true.
Our plug-in is a line-by-line code port of the legendary Weiss DS1-MK3 mastering processor — the unit no serious mastering engineer can do without.
Now a plug-in for the first time, the DS1-MK3 brings unparalleled mastering quality into the DAW-based studio with new features and workflows, and makes the very best in mastering dynamics more affordable than ever.
Purchase of the DS1-MK3 also includes the intelligent Weiss MM-1 Mastering Maximizer plug-in, the Weiss Deess de-essing plug-in and the Weiss Compressor/Limiter plug-in.
Best in business
Indispensable in top mastering studios the world over, the Weiss DS1-MK3 offers top of the line compression, limiting and de-essing.
Better than an emulation
A line-by-line code port of the digital original means this plug-in is a perfect copy of the hardware, and with the additional features and versatility made possible by software, this is an improvement on a legend.
Master like the masters
De-ess your vocals while gently compressing your guitars and limiting your master bus at the same time, all with the same top-of-the-line tool, but without the big price tag.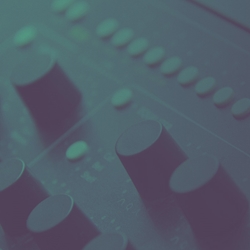 "The Weiss DS1-MK3 plug-in sounds exactly the same as the hardware based DS1-MK3."

Founder of Weiss Engineering
Indispensable technology
Since its launch in the 1990s the Weiss DS1 has become an absolute gold-standard unit, indispensable in mastering studios around the world despite a premium price tag. Its transparency, unparalleled versatility, and exceptional sound quality make it a must-have, heard (or rather not heard) on pretty much any major record you'd care to mention from the last twenty years. And in that time updates and improvements by Weiss have led to the near-perfection of the DS1-MK3.
The fully digital compressor/limiter/de-esser performs tasks no analog unit ever could, across a wider range of settings, and allows for more detailed control of your mastering process than had been previously possible.
World-renowned mastering engineer, Bob Katz
The original hardware featured presets from world-renowned mastering engineer, Bob Katz. Author of Mastering Audio (hailed by Sound on Sound magazine as 'the definitive work on mastering'), and three times Grammy winner. He described the original unit as 'impeccable', saying 'it is the most transparent, refined, flexible, and least "digital-sounding" dynamics processor I have ever used.'
He was sufficiently impressed with our plug-in version to agree to the porting of his presets, so the plug-in really does have everything the hardware offers including expert suggestions.
An improvement on a legend
The plug-in DS1-MK3 works at resolutions of up to 32 bit/192 kHz (an upgrade on the original hardware).
And because it's a plug-in, you can run it on multiple tracks at once, at no extra cost.
De-ess your mids and sides independently. Compress with variable soft-knee settings to take you from gentle levelling all the way to aggressive crushing. And limit with simply the best, most transparent, brick wall available — including two all-new advanced limiter algorithms in addition to the Weiss original, the second of which is designed for true peak limiting.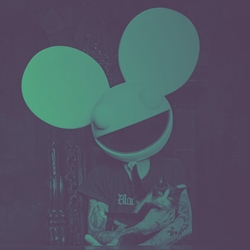 "I've been a long time user of the Weiss DS1-MK3, it's been a must-have tool for my mastering process, and to see Softube nail it so well has me over the moon, from the UI familiarity to it's epic dynamics shaping abilities, it's just about perfect."

Electronic music producer, DJ, and musician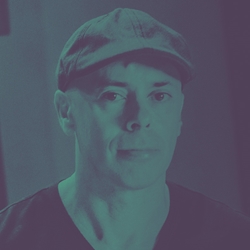 "The Weiss compressor and maximizer sounds absolutely stunning! I already used in a few projects, I just want to let you know that I'm very impressed."

Grammy Nominated Mixing & Mastering Engineer, Music Producer & Educator
In short
Officially licensed and endorsed by Daniel Weiss himself.
Not an emulation, but a line-by-line code port of the original digital hardware.
Exactly the same processor as the $10,000 original, at a fraction of the cost.
Three processors in one; de-ess, compress, and limit, with the industry standard tool.
Processes at resolutions of up to 32 bit/192 kHz for exceptional sound quality.
Advanced metering — waveform view.
Featuring presets from Bob Katz.
Truly versatile de-essing. Choose your own filters, adjust frequency, and tailor the process to your needs working in stereo or mid-sides.
Digital compressor can operate at speeds no analog unit ever could, and offers you total control.
Two brand-new advanced limiter algorithms included, as well as the Weiss original.
Run multiple instances of this legendary unit on the same mix at no extra cost.
Nothing sounds as clean, as transparent, as good. That's why the hardware is in every major mastering studio in the world.
Purchase of the DS1-MK3 also includes the intelligent Weiss MM-1 Mastering Maximizer plug-in, the Weiss Deess de-essing plug-in and the Weiss Compressor/Limiter plug-in.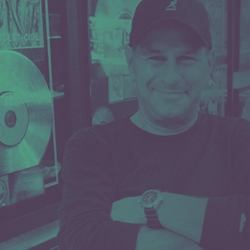 "The DS1 compressor software is nearly identical to the hardware unit. You guys nailed the design on this one."

Mastering Engineer Superstar for Nirvana, Tom Waits, The White Stripes
System requirements

Mac OS X 10.12 or newer (older OS versions may work but are not tested).
Windows 64-bit, versions 7, 8 or 10.
Intel Core 2 Duo, AMD Athlon 64 X2 or newer.
Screen resolution 1280x800 or larger.
8 GB RAM or more is recommended, as well as at least 8 GB hard disk space for installation (individual plug-ins take less space, while sample libraries may require additional disk space. Specific information available on each instrument's page).
Softube account.
iLok account.
Internet access for downloading installer and managing licenses.
iLok generation 2 and up, if you intend to use an iLok dongle for authorizing your plug-ins (note that an iLok dongle is not a requirement).
In theory, any 64-bit VST, VST3, AU, or AAX (11.0.2 or higher) compatible host application should work.


However, due to plug-in host differences between DAWs - and our own rigorous testing standards - we only officially test our plug-ins and instruments in the most recent versions of Pro Tools, Logic Pro, Cubase, Live, Studio One, Digital Performer, Reaper and Sonar. Softube plugins are not tested in the non-listed systems, but they most likely work as long as the system requirements are met. We cannot guarantee a solution for issues in unsupported systems.

Please Note: Softube plug-ins support 64-bit hosts only, and a 64-bit OS is required. Therefore, for example, Pro Tools 10.x is no longer supported (contact support for latest 32-bit compatible instalers).

Supported sample rates: 44.1, 48, 88.2, 96, 176.4 and 192 kHz, in both mono and stereo.

The most recent maintenance release of the DAW application is recommended.

AAX DSP is not in active development, but older products still support AAX DSP. For legacy TDM/VENUE, please see the Legacy Installers page.