Surgical mixing with exactly
the bands you need.
Based on a 1:1 code port of the minimum phase algorithm of Weiss EQ1
A surgically-precise, ultra-transparent, high-fidelity EQ workhorse
Optimized for big mix sessions with low latency and a light CPU load
---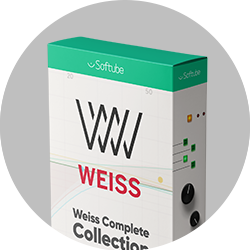 Included in Weiss Complete Collection
High-end mastering, scaled-down price.
Upgrade from any Weiss plug-in. Learn more
Mixing EQ / Console 1 Ready
Weiss EQ MP
There are equalizers with beaucoup bands and loads of features to fiddle with, and then there is equalizing so pared-down-precise that it cuts like a scalpel. Paging Weiss EQ MP.
Developed through the thriving partnership between Softube and Weiss Engineering, the Weiss EQ MP is an equalizer honed for professional-grade use. Built on the minimum phase algorithm of the legendary Weiss EQ1, we designed EQ MP for exacting mixing applications that necessitate a surgical EQ and sound quality that's a cut above the rest. With seven bands, just like the acclaimed EQ1, Weiss EQ MP gives you that famous EQ1 transparency coupled with the sharpest accuracy possible. Achieve stunning clarity in your mixes with Weiss EQ MP, the sonic surgeon with the golden bands.
Designed by Experts, Built on Legacy
Softube has a long history of modeling professional gear. After nearly two decades working in collaboration with premium pro audio brands like Tube-Tech, Solid State Logic, Chandler Limited®, Weiss Engineering, and Trident, we have a solid track record recreating indisputable classics in software form that sound precisely like their hardware counterparts.
Weiss EQ MP is built on this legacy, and we took the same meticulous approach we always do – everything needs to be exact, with skillful recording, precise testing, and fine-tuning to sound exactly like the hardware that inspired it or even better. Nothing less.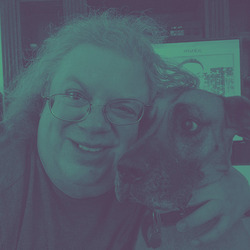 "After using the EQ MP, I am amazed by the transparency and clarity. I find it most useful on the final mix bus, but because of its low latency (for a minimum phase EQ) it can be very useful on individual tracks. Softube nailed it with this one!"

11x Grammy Award-Winner, 6x Latin Grammy Award-Winner, 5x TEC Award-Winner, 28 No #1 Singles, Multiple gold and Platinum records (Daft Punk, Pharrell Williams, Madonna, Michael Jackson, Quincy Jones, Jamiroquai, Mariah Carey, Eric Clapton, and many more)
The Specialist
The Weiss EQ1 is undoubtedly the standard for mastering engineers the world over. And when you can sample from the best, you damn well do so. Weiss EQ MP is based on the minimum phase algorithm of Weiss EQ1 and boasts some of the same features. Both can do it all, but we sharpened EQ MP for the mixing specialist.
Retinal Remedy
Weiss EQ MP utilizes the EQ1's Large Screen format and the ability to resize the user interface. Now, Softube unveils Dunkel, also known as Dark Mode, for EQ MP and EQ1 plug-ins. A great feature to have when working in a dark DAW mixing environment.
Song Doctor
As with the chief of mastering, Weiss EQ1, the Weiss EQ MP features double-precision, 64-bit processing with internal oversampling using Weiss low-noise filter algorithms. It has the same seven full-range EQ bands with -39 to +18 dB cut/boost range with their incredible Q- range of 0.2 - 650. The doctor is in.
Face Lift: Presenting Dark Mode
With the introduction of Weiss EQ MP, we present Dunkel—or Dark Mode. The perfect complement to a dark DAW. Expand the size of the plug-in window to your heart's content. You won't be blinded every time you open EQ MP. To strengthen EQ MP as a professional mixing EQ workhorse, we also included the same user interface as the Weiss EQ1 in Large Screen mode and made the window resizable. Need just one or two bands? Resize the window down to only show what those bands are doing, or enlarge it to fit the entire screen. How ever you use it, it's going to be easy on the eyes.

This product supports
Extended Features
We love VU meters, Bakelite knobs, and analog quirks. But we want modern precision and workflow. The answer? Softube Extended Features. Easy-access panels with the innovations you need close at hand.
EQ M.D.
Weiss Engineering's EQ1 has been the top doc of equalizing since its release in 1996. Besides the outstanding sonic virtues it offers, EQ1 is hyper-adaptable. Whether used as a Minimum Phase EQ, a Linear Phase EQ, or a Dynamic EQ, it is the preeminent digital mastering equalizer. The Softube + Weiss EQ1 plug-in solidifies that proud legacy. And Weiss EQ MP augments it for the discerning mixing specialist. EQ MP uses the minimum phase algorithm of EQ1 and features the same dual seven-band setup with the expanded parameter set (continuous unstepped frequency parameters and expanded filter slopes). Not to mention the Large Screen interface of EQ1 with a few upgrades such as the ability to resize and go into Dark Mode. Best of all, you don't need a Ph.D. to use it.
Sonic Nurse
Like the mastering authority Weiss EQ1, the Weiss EQ MP features double-precision 64-bit processing with internal oversampling using Weiss low-noise filter algorithms. It has the same seven full-range EQ bands with -39 to +18 dB cut/boost range with their incredible Q- range of 0.2 - 650. Weiss EQ MP sports linked/unlinked L & R channels, as well as M/S processing. And, unique to the Weiss EQ MP is the increased number of filter slopes it boasts. EQ MP has the 0 dB, 6 dB, and 12 dB slopes—just as the EQ1 does—but we've added 24 dB, 48 dB, and 96 dB slopes to EQ MP. The addition makes Weiss EQ MP an incredibly versatile and powerful tool for any mixing operation.
Faith in Medicine
Weiss Engineering has been a pioneer in digital audio equipment design since 1979, when Weiss founder, Daniel Weiss, joined Willi Studer AG in Switzerland. In 1985, when Weiss struck out on his own and founded Weiss Engineering, he focused on pioneering digital audio equipment for mastering studios. The result of that endeavor is now legend.
The relationship between Softube and Weiss Engineering started in 2008 with our introduction to Daniel Weiss. Despite having so many guiding principles in common, it wasn't until 2015 that we got serious about working together. Three years—and some blood, sweat, and tears—later, the Softube + Weiss DS1-MK3 plug-in was unveiled to great fanfare. And the tradition continues with Weiss EQ MP.
Learn more about our partnership with Weiss.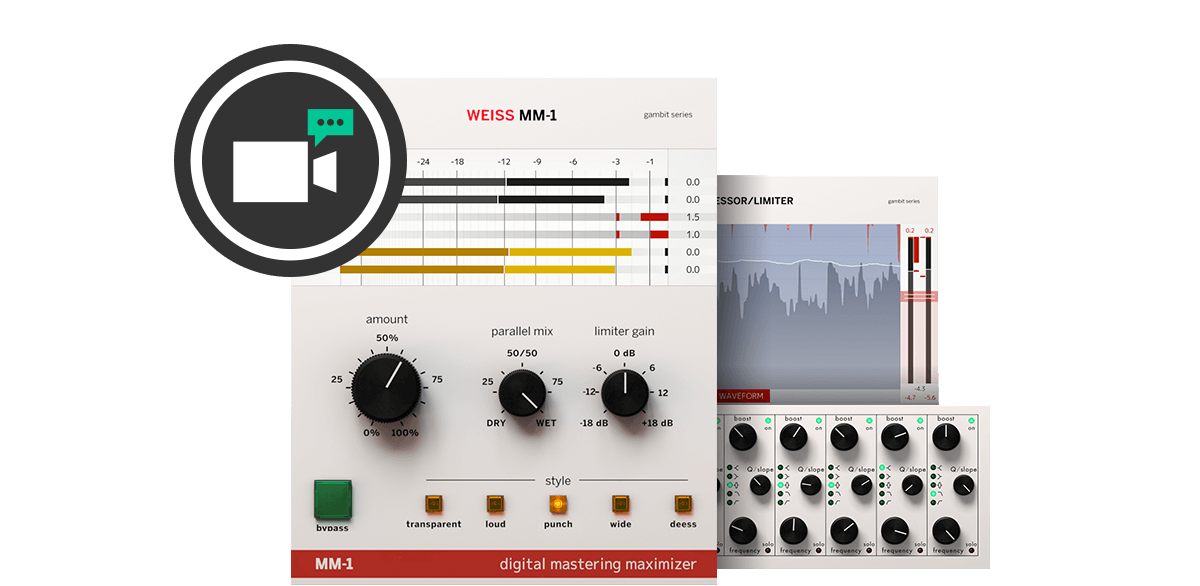 BOOK A LIVE DEMO
Ready to get in the game with Weiss, but unsure exactly where to start? Don't worry. We'll help you hit the ground running. Book a one-on-one video demo with our product demonstration team today. Learn more
In short
Surgically precise, ultra-transparent, and high fidelity
Developed in collaboration with Weiss Engineering
Featuring the minimum phase algorithm and dual seven-band setup of Weiss EQ1
Low latency (17 samples in 44.1 kHz) and low CPU load
Double-precision 64-bit, low noise processing with internal oversampling
New Dark Mode GUI feature
Easy to use, with no learning curve
Product features

1:1 code port of the minimum phase algorithm from Weiss EQ1
Low latency and light CPU load
Resizable UI and Dark Mode
The same dual 7 full-range EQ band as Weiss EQ1
24 dB, 48 dB and 96 dB slopes added to the filters
Double precision 64-bit processing and internal oversampling
Linked/unlinked L/R and M/S Processing
Incredible Q-range of 0.2 - 650

System requirements

All Softube products require a computer with appropriate DAW host software (none of which are included).

Versions from 2.5.38 and newer of the Softube plug-ins have the following minimum requirements:

All native versions

Mac OS X 10.13 up to 12
Windows 10 and 11 64-bit
Mac: Intel Core i3 / i5 / i7 / Xeon / Full Apple silicon support (M1 or higher)
Windows: Intel Core i3 / i5 / i7 / Xeon / AMD Quad-Core or newer
Screen resolution larger than 1280x800
8 GB RAM or more is recommended, as well as at least 8 GB hard disk space for installation (individual plug-ins take less space, while sample libraries may require additional disk space)
Softube account
iLok account
Internet access for downloading installers and managing licenses
iLok generation 2 and up, if you intend to use an iLok key for authorizing your plug-ins (note that a physical iLok USB key is not a requirement)


In theory, any 64-bit VST, VST3, AU, or AAX (Pro Tools 11.0.2 or higher) compatible host application should work. However, due to plug-in host differences between DAWs - and our own rigorous testing standards - we only officially test our plug-ins and instruments in the most recent versions of Pro Tools, Logic Pro, Cubase, Ableton Live, Studio One, Reaper, and Cakewalk. Softube plugins are not tested in non-listed systems, but they most likely work as long as the system requirements are met. We cannot guarantee a solution for issues in unsupported systems.

Note: We have checked the basic functionality of our plug-ins, and Softube Central, under Apple Rosetta 2.

With regards to the different VST formats, we strongly recommend using VST3 as some of our plug-ins have features that are not present in the older VST format. Supported sample rates: 44.1, 48, 88.2, 96, 176.4, and 192 kHz, in both mono and stereo. The most recent maintenance release of your DAW application is recommended. AAX DSP is not currently in active development. TDM/VENUE is no longer supported (old downloads are available on the Legacy Installers page).

Find the Softube installer you need both Softube Central and individual plug-ins.

AAX DSP version

For AAX DSP you need to meet the above requirements for the Native versions. You also need to have an Avid HDX processing card. For plug-ins available for AAX DSP, see Which Softube plug-ins support AAX DSP?