A 1:1 code port
of the EQ with no equal.
A line-by-line code port boasting 1:1 accuracy of the pioneering original hardware, known as the standard of digital mastering EQs​
Increased functionality of the original algorithms, plus 32-bit / 192 kHz operation and updated ergonomics
Easy manual recall of Presets that sound and behave exactly like they do in the hardware​
Also includes Weiss EQ MP. Learn more​
---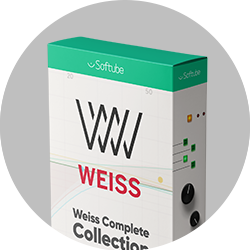 Included in Weiss Complete Collection
High-end mastering, scaled-down price.
Upgrade from any Weiss plug-in. Learn more
There's a reason Weiss Engineering's EQ1 has been at the top of the heap since its release in 1996. The EQ1's dazzling sonic qualities combined with its flexibility as either a Minimum Phase EQ, a Linear Phase EQ, or a Dynamic EQ have made it the must-have digital mastering equalizer. The Weiss EQ1 plug-in crystallizes that legacy—in software form.
Weiss Engineering's go-to hardware and Softube's workflow and ergonomic advancements combine here to stunning effect. A one-for-one, line-by-line code port of the original, the EQ1 plug-in is the latest and greatest addition to Softube's successful partnership with Weiss Engineering. EQ1 joins DS1-MK3, MM-1, and more out-of-this-world Weiss + Softube products to prove that Swiss and Swedish engineering make a stellar pair.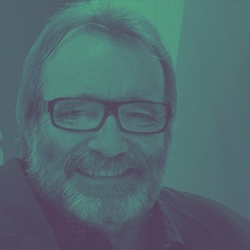 "In its 25 year history our EQ1 digital equalizer became the go to standard for mastering engineers all over the world. Now I am proud that Softube has managed to transfer the EQ1 into a plug-in with a sonic and ergonomic quality second to none. They even enhanced some features considerably."

President and founder of Weiss Engineering Ltd.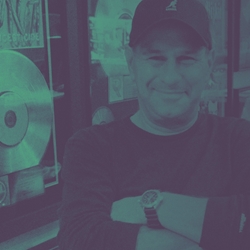 "Softube has done it again–The Weiss EQ1 sounds phenomenal! It sounds exactly like the real hardware unit that I've been using since the mid 90s. It's well-worth the investment and has already found a place in my mastering template. A must have for anyone who's serious about great sound!"

15x Grammy Award-Winner, 32 Grammy nominations, 200+ Gold and Platinum records. Credits include: Nirvana, Soundgarden, Red Hot Chili Peppers, LL Cool J, U2, Madonna, Daft Punk, Gary Clark Jr.
Doppelgänger
The EQ1 plug-in is a true line-by-line port of the original SHARC assembler code. It's an accurate replica that functions just like the original, but with added features that take it higher.
Colossal Heights
The Weiss EQ1 is the mammoth of equalizers, but we felt compelled to go further. Softube and Weiss gave the EQ1 plug-in a higher sample rate, improved ergonomics, and increased functionality.
Picture Perfect
The EQ1 plug-in lets you easily recall Presets (or Snapshots in the hardware counterpart) manually and they'll sound and behave precisely as they do in the hardware.

This product supports
Extended Features
We love VU meters, Bakelite knobs, and analog quirks. But we want modern precision and workflow. The answer? Softube Extended Features. Easy-access panels with the innovations you need close at hand.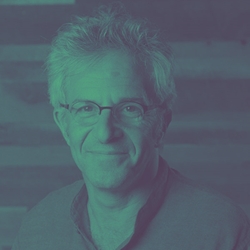 "In the early days of digital, Daniel Weiss built the best sounding EQ's available with one of the most elegant interfaces I've ever experienced. He set the standard for musical processing in the digital domain… and now Softube has brought it to life in plugin form. It's great to have Daniel's beautiful EQ shapes easily accessible once again with the Minimum and Linear Phase included, and the Dynamic Mode to boot. They've included everything in the original EQ and some additions, for instance the 'tilt' feature in the analyzer, are nice innovations."

(James Taylor, David Bowie, Aerosmith, Pink Floyd, Cream, Miles Davis, Nirvana, Aimee Mann)
EQ1
The thrilling sonic qualities of the Weiss EQ1, combined with its extraordinary flexibility, have made it an EQ with no equal. It has been the gold standard of digital mastering equalizers since its release in 1996. The Weiss EQ1 plug-in is a 1:1, line-by-line code port of the original hardware. With state-of-the-art additions, Weiss EQ1 solidifies the legacy of the legend in software form.
EQ MP
For exacting mixing applications that call for surgical equalizing and superior sound quality, the Weiss EQ MP is just what the doctor ordered. We based the EQ MP on the minimum phase algorithm of the legendary Weiss EQ1. A seven-band equalizer, like the legend itself, EQ MP is fine-tuned for pro use. Get stunning clarity in your mixes with famous EQ1 transparency and the sharpest accuracy achievable.
Go to product page
The Original and Still the Best
The original Weiss EQ1 is the stick by which all digital mastering EQs are measured. EQ1 boasts seven identical parametric bands that cover the entire audio frequency range and have an incredible Q-parameter range of 0.2 to 650. Each EQ band has Boost/Cut, Frequency, and Q/Slope knobs and operate in any of the following modes: High-shelving, Low-shelving, Peaking, High-cut, Low-cut, and Bypass. High auditory quality and functional design made the EQ1 a bestseller in 1996 and solidified its status as the top digital mastering EQ in the field going forward.
A Software Scion
An astonishingly accurate model of the hardware, the Softube + Weiss EQ1 plug-in covers all configurations and functions internally just as the original unit does. The saved Presets (or Snapshots, as they are referred to in the hardware) can easily be manually recalled to the plug-in and will sound and behave identically. The EQ1 plug-in is no pretender; it's the real deal with extra features that make it an invaluable asset.
Raising the Bar
With every new iteration of EQ1, the standard has been set higher. The EQ1 plug-in is not an exception to this rule. Not only can you set the Threshold, but now you can also set Attack, Release, and Ratio in Advanced Dynamic Mode. The hardware allows four bands to function as dynamic bands, while the EQ1 software version kicks it into high gear and lets you activate all seven bands in Dynamic Mode. The additional components of the Weiss EQ1 plug-in have it racing ahead.
Flat-out Fantastic
When porting the code from the original hardware, we strove to be exacting, as always. But, true to form, we didn't stop at perfection. We added innovative features that make the workflow speedier. The Weiss EQ1 plug-in user interface is a replica of the hardware, but now it adapts depending on the setting of the four distinct user interface configurations. The knob layout changes according to which modes of the unit are activated. In this way, the parameters are available at all times—independent of what mode is chosen—making access to them simpler and faster than ever before.
Softube & Weiss: Meeting of the Minds
Weiss has been a pioneer in digital audio equipment design since 1979. That's when Weiss founder, Daniel Weiss, joined Willi Studer AG in Switzerland as an engineer. In 1985, Weiss struck out on his own and founded Weiss Engineering with a focus on pioneering digital audio equipment for mastering studios. The result of that endeavor is now legend.
Softube's relationship with Weiss started in 2008 when we were first introduced to Daniel Weiss. Despite having so many guiding principles in common, it wasn't until 2015 that we got serious about working together. Three years—and some blood, sweat, and tears—later, the Softube + Weiss DS1-MK3 plug-in was unveiled to great fanfare. And the tradition continues.
Learn more about our partnership with Weiss.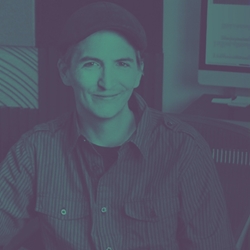 "The EQ1 is has always sounded amazingly transparent & sweet! It's great to see it finally get a 2020 makeover! The additions to the dynamic section make the EQ1-Dyn finally have controllable attack & release making it usable in many more situations! Can't wait to use this more freely now in my mastering chain!"

(The Band Perry, One Republic, Imagine Dragons, Lana Del Rey, The Moody Blues, Public Enemy and Method Man)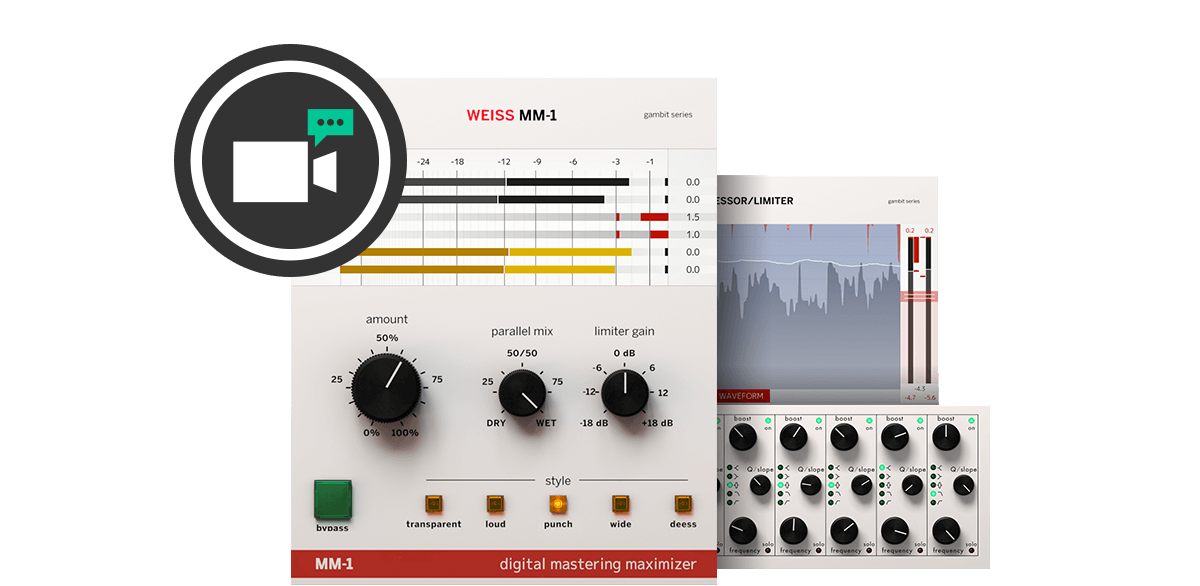 BOOK A LIVE DEMO
Ready to get in the game with Weiss, but unsure exactly where to start? Don't worry. We'll help you hit the ground running. Book a one-on-one video demo with our product demonstration team today. Learn more
In short
A line-by-line code port of the original Weiss EQ1, the standard-bearer of digital mastering EQs and a must-have for mastering houses worldwide
A surgical Minimum Phase EQ, a true Linear Phase EQ, and a Dynamic EQ—all in one
Threshold, Attack, Release and Ratio parameters available on individual bands in Dynamic Advanced Mode
All seven bands available in Dynamic Mode
Workflow and ergonomic advancements with four adaptable user interfaces
Created in collaboration with—and endorsed by—Weiss Engineering
Two plug-ins included: Weiss EQ1 and Weiss EQ MP. Learn more about Weiss EQ MP
Product features

A line-by-line code port of the original Weiss EQ1
Operates in Minimum Phase, Linear Phase, Dynamic and Dynamic Advanced Modes.
7 full-range bands with -39 to +18 db Cut/Boost range
All 7 bands available in Dynamic Mode
Added Attack, Release and Ratio with extended range and expanding ability
High and Low Cut, High and Low Shelving and Peaking Incredible Q-Range of 0.2 to 650 M/S Processing, Solo/bypass individual bands and Link Channels 4 user interface layouts Up to 192kHz sample rates and, with 64-Bit internal processing

System requirements

All Softube products require a computer with appropriate DAW host software (none of which are included).

Versions from 2.5.38 and newer of the Softube plug-ins have the following minimum requirements:

All native versions

Mac OS X 10.13 up to 12
Windows 10 and 11 64-bit
Mac: Intel Core i3 / i5 / i7 / Xeon / Full Apple silicon support (M1 or higher)
Windows: Intel Core i3 / i5 / i7 / Xeon / AMD Quad-Core or newer
Screen resolution larger than 1280x800
8 GB RAM or more is recommended, as well as at least 8 GB hard disk space for installation (individual plug-ins take less space, while sample libraries may require additional disk space)
Softube account
iLok account
Internet access for downloading installers and managing licenses
iLok generation 2 and up, if you intend to use an iLok key for authorizing your plug-ins (note that a physical iLok USB key is not a requirement)


In theory, any 64-bit VST, VST3, AU, or AAX (Pro Tools 11.0.2 or higher) compatible host application should work. However, due to plug-in host differences between DAWs - and our own rigorous testing standards - we only officially test our plug-ins and instruments in the most recent versions of Pro Tools, Logic Pro, Cubase, Ableton Live, Studio One, Reaper, and Cakewalk. Softube plugins are not tested in non-listed systems, but they most likely work as long as the system requirements are met. We cannot guarantee a solution for issues in unsupported systems.

Note: We have checked the basic functionality of our plug-ins, and Softube Central, under Apple Rosetta 2.

With regards to the different VST formats, we strongly recommend using VST3 as some of our plug-ins have features that are not present in the older VST format. Supported sample rates: 44.1, 48, 88.2, 96, 176.4, and 192 kHz, in both mono and stereo. The most recent maintenance release of your DAW application is recommended. AAX DSP is not currently in active development. TDM/VENUE is no longer supported (old downloads are available on the Legacy Installers page).

Find the Softube installer you need both Softube Central and individual plug-ins.

AAX DSP version

For AAX DSP you need to meet the above requirements for the Native versions. You also need to have an Avid HDX processing card. For plug-ins available for AAX DSP, see Which Softube plug-ins support AAX DSP?