High-end mastering, scaled-down price.
Get all seven Weiss products for much less
Many upgrade paths available
Value: This choice collection of plug-ins gives you indispensable, high-end Weiss mastering at a fraction of the price when purchased separately​
Authenticity: The included plug-ins have been developed in close collaboration with, and are authorized by, Weiss Engineering and Daniel Weiss​
Options: A curated collection of seven crucial plug-ins—DS1-MK3, MM-1, Compressor/Limiter, Deess, EQ1, Gambit Series channel strip for Console 1​, and EQ MP
---
Log in to see your price
Plug-in Collection
Weiss Complete Collection
Weiss. It's the name in audio mastering. Synonymous with sound quality, the value of the Weiss Engineering suite of mastering tools is undeniable. But with premium instruments come premium price tags. This hand-picked bundle allows you to own the gold-standard in mastering gear for pennies on the list price.
Take your work to a caliber heard, or rather unheard, on virtually every major record of the past two decades. Created in collaboration with Weiss Engineering, these exactingly modeled plug-ins bring unsurpassed mastering excellence into the DAW-based studio. Compression, limiting, de-essing, mix maximizing, equalizing; get all the essential mastering elements at an exceptional value.
Reviews
"DS1-MK3 oozes quality from every pixel. Supremely transparent, surgically tweakable and empoweringly versatile, it's a formidable enhancer of full mixes, group buses and even individual track elements."
4.5/5
Computer Music
READ FULL REVIEW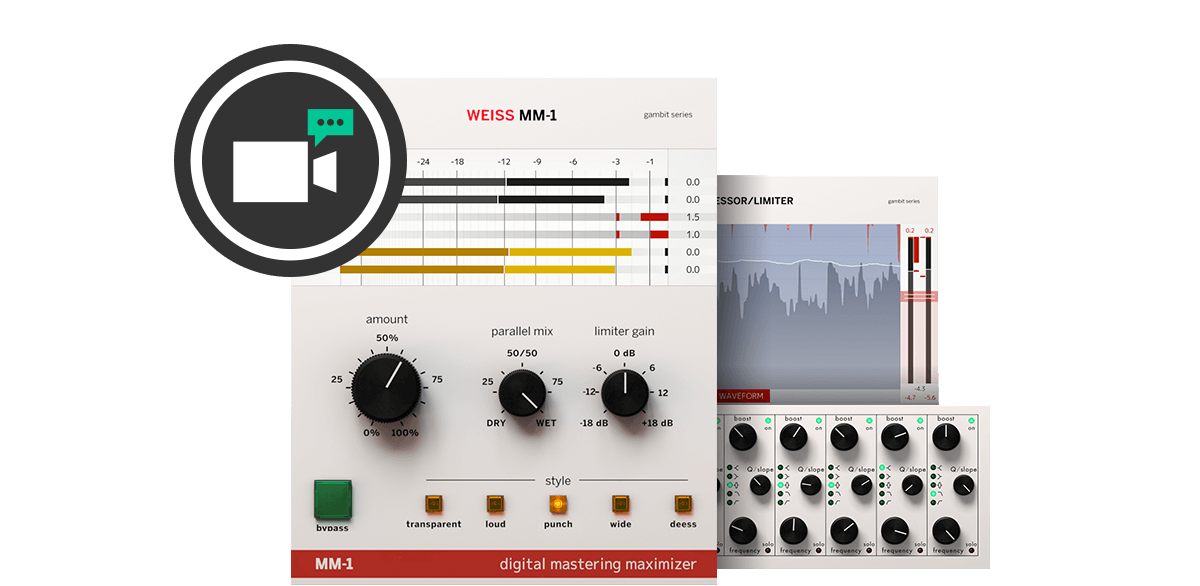 BOOK A LIVE DEMO
Ready to get in the game with Weiss, but unsure exactly where to start? Don't worry. We'll help you hit the ground running. Book a one-on-one video demo with our product demonstration team today. Learn more
Softube & Weiss: Meeting of the Minds
Weiss has been a pioneer in digital audio equipment design since 1979. That's when Weiss founder, Daniel Weiss, joined Willi Studer AG in Switzerland as an engineer. In 1985, Weiss struck out on his own and founded Weiss Engineering with a focus on pioneering digital audio equipment for mastering studios. The result of that endeavor is now legend.
Softube's relationship with Weiss started in 2008 when we were first introduced to Daniel Weiss. Despite having so many guiding principles in common, it wasn't until 2015 that we got serious about working together. Three years—and some blood, sweat, and tears—later, the Softube + Weiss DS1-MK3 plug-in was unveiled to great fanfare. And the tradition continues.
Learn more about our partnership with Weiss.
System requirements

macOS Big Sur 11, Monterey 12, Ventura 13
Windows 10 (64-bit), Windows 11
Softube account
iLok account
Computer with AU, VST, VST3 and/or AAX compatible DAW host software
Internet access (for downloading installers and managing licenses)

Read full System Requirements and our Terms and Conditions