An expert emulation of the original hardware that gives you famous Softube sound quality and raucous Dyna-mite style
Includes three plug-ins: Dyna-mite Original plus the new, laser-focused Gate and Slam
Ideal for drums, but primed for earth-shattering experimentation on any sound source
Compressor, Gate & Expander / Dynamics / Console 1 Ready
Valley People Dyna-mite
In the 1800s, a Swede named Alfred Nobel invented dynamite. In the 1980s, an American named Paul Buff created Dyna-mite. Could the two have ever imagined that, someday, worlds would collide and produce the most perfectly unruly processor plug-in known to man?
Valley People Dyna-mite is a powder keg of character. And what did we do when we got it in Softube's Swedish lab? Throw more fuel on the fire, of course. Not only is it more versatile and easier to use than ever, but now it's bigger. We added two highly-concentrated plug-ins, based on the Dyna-mite sound and cloaked in Scandinavian style. Hit the deck—it's Dyna-mite Original, Slam, and Gate!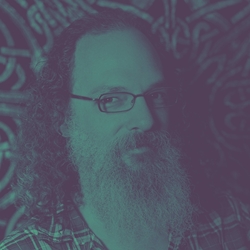 "I like the Dyna-mite because, well, it sounds like dynamite! Definitely a unique character that you don't find with other compressors."

Metallica, Red Hot Chili Peppers, U2
Legendary Processing, Full Blast
The singular sound of Frank Zappa is due, in part, to the brilliance of Paul Buff, the founder of the company that would eventually become Valley People. Buff built custom gear for Zappa, including the console used to record Zappa's early music. By the time Buff patented his TA-101 VCA, known as The Electronic Gain Control Device (and the eventual heart and soul of the Dyna-mite), in 1980, his profile had blown up.
Dyna-mite is an invaluable mega-processor for any recording or mixing application. Powerful when used for limiting and gating, it is a fireball compressor, expander, and de-esser too. It brings together several highly sought-after hardware products of its era. Hardware that would be hard to get your hands on today.
Lucky for you, our precisely-detailed and hyper-accurate model brings the sound of Dyna-mite exploding into the DAW-based modern studio. Officially licensed and approved by Valley People, Softube's Dyna-mite plug-in trio carries with it the legacy of Zappa and Buff in every banger it helps produce.
Rock and Awe
Want drums that burst through a wall of sound and come out swinging? Dyna-mite can do wonders on kick, snare, and busy drum loops, both acoustic and electronic, but experiment with this plug-in on other sound sources, and you're sure to be blown away.
Hit the desk!
This isn't just a bull's-eye emulation of the original. This is Dyna-mite in software form, with the official license and approval of Valley People to attest to it.
Attack…
With Slam, you get compression and limiting in as close to a one-knob format as Dyna-mite can offer. Start by putting it on the snare channel and really dialing in that infamous crack.
And Destroy
Fresh-faced and super-versatile, Gate simplifies gating and expanding in the DAW without sacrificing the color and character that has distinguished Dyna-mite's sound for decades.

This product supports
Extended Features
We love VU meters, Bakelite knobs, and analog quirks. But we want modern precision and workflow. The answer? Softube Extended Features. Easy-access panels with the innovations you need close at hand.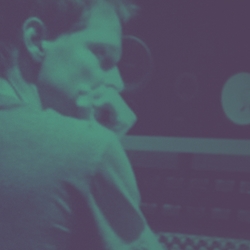 "Another great set of plugs - the gate reminds me of the old school gates that were really fast and punchy, quick and sharp - and slam is really cool; very gooey and thick. Loved using it on drums and bass and vocals! It compresses without losing the punch of the transients."

Producer/Engineer (Sara Bareilles, The Smashing Pumpkins, Kris Kristofferson, Friday Pilots Club, Jennifer Nettles, Mutemath, Caifanes)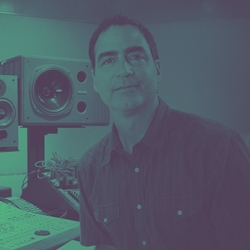 "I'm loving Slam. Very useful. It seems to be expanding and giving me control of the groove in a really fun way."

Legendary Mixer for Jay-Z, Beyoncé, James Brown, Jennifer Lopez, etc.
Explosive Sound
Acclaimed for its color and character, Dyna-mite is the secret weapon of many A-list recording and mixing engineers. The transient, decay, and tone shaping capabilities it possesses—as well as that shattering distortion—make Dyna-mite extraordinary. Use it on kick and room mics, and in parallel on a drum bus. On a snare it makes that distinctive crack sound heard on so many records. It can tighten a busy drum loop and compel it to stand up straight in a mix, or make that swelling room sound that causes the drums to sound longer and to cut through a dense mix.
Dynamic Trio
Already an important part of any engineer's arsenal, we made the original Dyna-mite more versatile in a digital workspace and then used it as the basis for the new Gate and Slam plug-ins. These three Dyna-mite plug-ins make it easier to gate or expand something, create a ducking effect from an external sound source, or to really smash a part but mix it in parallel to the original sound source. With Slam and Gate, you can do more specific and dedicated processing. The updated Dyna-mite Original plug-in is there for expert-level mixing, but Gate and Slam bring the fun and fireworks in a more focused way than ever before.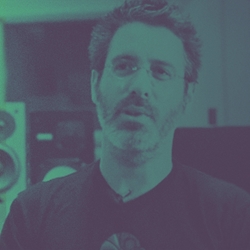 "Dynamite plugin is awesome! Smashing a room on the current mix and it's doing exactly what I want."

Grammy awarded engineer for artists such as The Red Hot Chili Peppers, The Avett Brothers, Blink-182 and many others
Dyna-mite Mk II
The original Dyna-mite hardware is famously not transparent, so the precisely-modeled plug-in is no wallflower either. Use it when you might opt for another compressor known for color and character, and you'll be shocked at what it can do.
Dyna-mite Slam
Slam is the compressor/limiter of the original Dyna-mite. The guts are there; we just honed in on the things you want this tool to have, such as the parallel compression knob, and made it bang-on simple to interface with. For Dyna-mite, it is as close as possible to a one-knob compressor—the detonator on explosive sound.
Dyna-mite Gate
Gate is a two-in-one expander and gate. A pared-down and super-focused version of the expander-gate component of the original Dyna-mite. The auto-release circuit makes it remarkably musical, and you won't find a gate closer to set-and-forget. The knobs may be standard, but the sound is something to celebrate. Cue the pyrotechnics.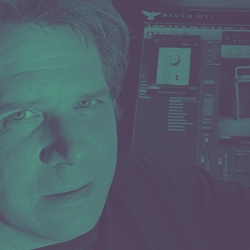 "Dyna-mite ... holy shit! This plug-in sounds exactly as I remember the original. It's so perfectly aggressive, and that's very useful when you want to hammer a part with compression."

Mixer and author
In short
Officially-licensed and developed in close collaboration with Valley People
Three plug-ins in one: the Dyna-mite Originial, plus the target-locked Slam & Gate
Limiting: Peak and average limiting, including negative ratio (-20:1) limiting and detector HF filtering (for De-Essing purposes)
Expanding: Hard or soft with extreme gate settings and detector HF filtering.
Ducking or keying: with external side chain
Release: from 0.05 to 5 sec/20 dB with Anticipatory Release Computation (ARC) to reduce pumping
Distortion: analog-modeled output distortion for fierce attitude and vibe
Control: detailed dynamic oversight, quick and easy
System requirements

macOS Big Sur 11, Monterey 12, Ventura 13
Windows 10 (64-bit), Windows 11
Softube account
iLok account
Computer with AU, VST, VST3 and/or AAX compatible DAW host software
Internet access (for downloading installers and managing licenses)

Read full System Requirements and our Terms and Conditions