Weiss Deess
Console 1 ready
Stop searching, start succeeding
Whether you're trying to tame sibilance in a lead vocal, rein in a sharp-sounding hi-hat, or reduce harshness while mastering, a truly great de-esser is as elusive as it is essential. Enter the Weiss Deess, available as an individual plug-in or as part of the Weiss DS1-MK3 collection.
With a combination of the highly-prized sonics of the industry gold-standard Weiss DS1-MK3 – the go-to digital hardware de-essing unit used in top mastering studios the world over – and a totally modern and focused approach in design, Softube is psyched to announce the Weiss Deess Plug-in. Stop searching, start succeeding – this is the de-esser.
Available as a standalone plug-in, or as part of the Weiss DS1-MK3 collection (also including the cutting-edge Weiss Compressor/Limiter plug-in, and the fast and intelligent Weiss MM-1 Mastering Maximizer).
Dual band action
The Weiss Deess has two completely independent bands. Most de-essers have one, but almost no sibilant has a single-frequency focus, especially when you're dealing with complex material or mastering applications.
Concentrate on what's important
The variety of filter shapes and excellent band-width control, allows you to home in on precisely what you need to deal with, without collateral damage.
Low latency mode
A low-latency mode allows you to de-ess in tracking, saving the tedium in the mix of what can often feel like a non-creative editing task. Nothing beats getting it right on the way in.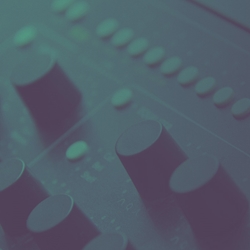 "The plugin has the same golden sound as the original hardware, with an intuitive interface, making it the best de-essing experience ever."

Founder of Weiss Engineering
De-essing re-imagined
Most de-essers – even modern digital or plug-in units – lack versatility, user-friendliness, appropriate visualisation, or quite simply don't work like you hope they will.
With the Weiss Deess plug-in we aimed to create a truly useable de-esser for the modern studio; offering two fully-customisable bands, presenting the essential controls clearly, giving unparalleled visual feedback, and adding incredible monitoring options. Allied to the untouchable sound-quality of the Weiss DS1-MK3 digital algorithms, this is a new and better kind of de-esser.
Unparalleled visualizations
A large, colorful, and intuitive display shows FFT readouts as well as your filter shapes, so you can clearly see what effect you're having on your signal. The uncluttered GUI gives you a great visual information, but a side-menu allows control over everything. And we mean everything; ratios, attack and release times, knee settings, make-up gain and more.
Gold-standard sound
The Weiss algorithms, code-ported from the gold-standard DS1-MK3 unit, provide world class de-essing precision, meaning that unlike many de-essers you can rely on the Weiss Deess to improve the sound of your material, even at relatively extreme settings.
It does the job effectively and transparently, without hassle or artefact. Your work will sound better if you use this than it will if you don't. It's as simple as that.
In short
World class de-essing, with code-ported algorithms from the industry standard DS1-MK3.
Two bands of de-essing. This is the only de-esser you'll need.
Stunning and intuitive visualisations make this de-esser a breeze to use.
Clean tweak-and-go faceplate, with immensely detailed controls hidden in side-menu.
Ultra-professional tool, but without the daunting, complex look.
Low-latency mode allows you to de-ess while tracking a vocal.
All the versatility you need in terms of filter shapes, frequencies etc.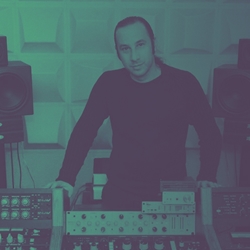 "The various parameters and an easy on the eye interface are the key elements in this plug in. Quickly it can work its magic without having to go in detailed menus."

Mastering Engineer for Faith No More, Yes, William Shatner, Walter Trout, Eric Gales, Rob Halford and Sepultura
System requirements

Mac OS X 10.12 or newer (older OS versions may work but are not tested).
Windows 64-bit, versions 7, 8 or 10.
Intel Core 2 Duo, AMD Athlon 64 X2 or newer.
Screen resolution 1280x800 or larger.
8 GB RAM or more is recommended, as well as at least 8 GB hard disk space for installation (individual plug-ins take less space, while sample libraries may require additional disk space. Specific information available on each instrument's page).
Softube account.
iLok account.
Internet access for downloading installer and managing licenses.
iLok generation 2 and up, if you intend to use an iLok dongle for authorizing your plug-ins (note that an iLok dongle is not a requirement).
In theory, any 64-bit VST, VST3, AU, or AAX (11.0.2 or higher) compatible host application should work.


However, due to plug-in host differences between DAWs - and our own rigorous testing standards - we only officially test our plug-ins and instruments in the most recent versions of Pro Tools, Logic Pro, Cubase, Live, Studio One, Digital Performer, Reaper and Sonar. Softube plugins are not tested in the non-listed systems, but they most likely work as long as the system requirements are met. We cannot guarantee a solution for issues in unsupported systems.

Please Note: Softube plug-ins support 64-bit hosts only, and a 64-bit OS is required. Therefore, for example, Pro Tools 10.x is no longer supported (contact support for latest 32-bit compatible instalers).

Supported sample rates: 44.1, 48, 88.2, 96, 176.4 and 192 kHz, in both mono and stereo.

The most recent maintenance release of the DAW application is recommended.

AAX DSP is not in active development, but older products still support AAX DSP. For legacy TDM/VENUE, please see the Legacy Installers page.