The gold standard in mastering.

A line-by-line code port of the gold standard in mastering hardware​

Officially licensed and endorsed by Daniel Weiss and Weiss Engineering​

The famously transparent Weiss sound
Dynamics / Console 1 Ready
Weiss DS1-MK3
Are you eligible for an upgrade?
Log in and look for the purple upgrade button.
Learn more about software upgrades.
Weiss DS1-MK3. The preeminent mastering processor. The pinnacle piece of TEC Award-winning gear coveted by professional mastering engineers the world over. The crystalline sound heard on countless records is only available in software form at Softube, and only as part of our exclusive Weiss plug-in collections.
Officially endorsed by Grammy Award winner Daniel Weiss and created in collaboration with Weiss Engineering, the DS1-MK3 collection of plug-ins goes beyond modeling. With 1:1 code-ported algorithms these four premium plug-ins embody the radiantly transparent, high-quality Weiss sound—with added versatility. It's a pro mastering engineer's dream come true.
Designed by Experts, Built on Legacy
Softube has a long history of emulating professional audio gear. For nearly two decades we've worked in close collaboration with premium brands such as Weiss Engineering, Tube-Tech, Solid State Logic, Chandler Limited®, and Trident. Our software recreations are known for accurately capturing the sound and feel of their classic hardware counterparts.
The Weiss DS1-MK3 plug-in is built on that legacy. We took the same fastidious approach we take to emulation and applied it to the process of code porting the DS1-MK3 line-by-line. This means the code of the original hardware is identical to the code found in the DS1-MK3 plug-in. It isn't an exacting emulation. It's the exact same product. The result is nothing less than the authentically transparent sound quality of the master of mastering processors, Weiss DS1-MK3.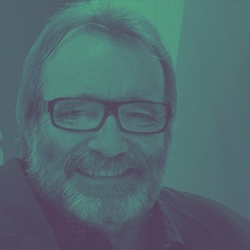 "The Weiss DS1-MK3 plug-in sounds exactly the same as the hardware based DS1-MK3."

Founder of Weiss Engineering
Transcribed transparency
Weiss DS1-MK3 is the mastering processor every other processor wants to be. And while the others have been striving, DS1-MK3 has been perfecting the hit albums of the past 25 years. That's why it was important to us that the plug-in function 100% like the original. We undertook the painstaking task of code porting DS1-MK3 line-by-line. Meaning, you're using the exact same product with the same golden transparency.
Added adaptability
Dial in the sound that suits your session best—no matter the project, no matter the client. Updated processing sample rate resolution of 192 kHz and two new limiting modes mean the DS1-MK3 plug-in enables you to better process according to the dynamics of your specific song. In addition to DS1—the limiter that made the DS1-MK3 hardware unit a star—the software features two new brick wall limiters. Select Type 1 for highest RMS values and Type 2 when true peak is needed.
Increased insight
DS1-MK3 comes with the standard view of the original hardware plus the new addition of Waveform view. Use Waveform view to get a visible representation of how your compression levels are affecting your waveform over time. The visual feedback allows you to effortlessly track the variations in your project and optimize the sparkling sound quality for which this processor is celebrated.
Expanded efficiency: the DS1-MK3 collection of plug-ins
DS1-MK3 is the undisputed master of mastering processors. And, like every big hit, it has its spinoffs. The three additional plug-ins that make up the DS1-MK3 collection—with their code-ported DS1-MK3 components—help you more easily target specific tasks creating a fast, focused workflow. Pinpoint problem areas and achieve top-quality results quicker with MM-1 Mastering Maximizer, Deess, and Compressor/Limiter.

This product supports
Extended Features
We love VU meters, Bakelite knobs, and analog quirks. But we want modern precision and workflow. The answer? Softube Extended Features. Easy-access panels with the innovations you need close at hand.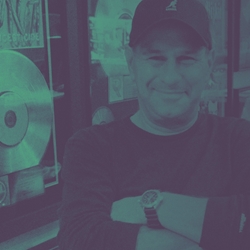 "The DS1 compressor software is nearly identical to the hardware unit. You guys nailed the design on this one."

Mastering Engineer Superstar for Nirvana, Tom Waits, The White Stripes
DS1-MK3
The gold standard in mastering. A 1:1 code port of the original hardware, DS1-MK3 brings exceptional Weiss mastering quality into the DAW-based studio. Uncompromising compression, limiting, and deessing make it the mastering processor that no professional mastering engineer can do without.
MM-1 Mastering Maximizer
The future of professional mix maximizing. DS1-MK3 algorithms, five easy to dial up styles, and the amount knob for intuitive progression, MM-1 gives you the perfect amount of influence over the feel of your masters. Get the levels up without sacrificing your sound.
Go to product page
Compressor/Limiter
The modern compressor/limiter. Target the body of your sound with a clean faceplate, hidden side menu, code-ported DS1-MK3 algorithms, and Weiss transparency. Compressor/Limiter gives you uncomplicated control. It's the solution to the most crucial of jobs for the most serious of engineers.
Go to product page
Deess
The stand-out deesser. The crystalline sonics of DS1-MK3 and an innovative design make for authentically world-class deessing. Straightforward, immaculate, loaded with hidden controls, and featuring two bands of deessing as well as low-latency mode, Deess is the only deesser you need.
Go to product page
The Official Softube & Weiss Buying Guide
Weiss Engineering is synonymous with sound quality, and we've developed quite a collection of high-end plug-ins in close collaboration with Daniel Weiss himself. Click below to learn more about all of them and how they work together.
See which Weiss is right for you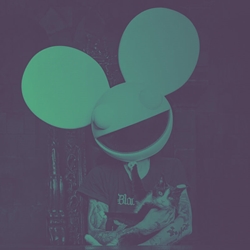 "I've been a long time user of the Weiss DS1-MK3, it's been a must-have tool for my mastering process, and to see Softube nail it so well has me over the moon, from the UI familiarity to it's epic dynamics shaping abilities, it's just about perfect."

Electronic music producer, DJ, and musician
Exclusive Presets by Bob Katz
World-renowned mastering engineer Bob Katz described DS1-MK3 as impeccable, saying, "It is the most transparent, refined, flexible, and least digital-sounding dynamics processor I have ever used." High praise coming from the guy who wrote the book. Katz, author of Mastering Audio, a work Sound on Sound magazine called "the definitive work on mastering," even created exclusive presets for the DS1-MK3 hardware. Katz was so impressed with our plug-in that the three-time Grammy winner granted us permission to code port those presets. Softube + Weiss DS1-MK3 truly is the DS1-MK3. Right down to the expert suggestions.
Full-spectrum oversight
DS1-MK3 is so lauded in the industry, in part, because of the plentiful options it gives you for getting your mix finished precisely the way you want. Band Selective Mode and Full Range Mode allow you to process either your entire song as one full signal or split the song up into frequency-based regions for specific reduction over sibilant sounds and control over material in the low end or midrange. With the two release controls, you can set a release for peak separately over the RMS or delay the onset of the release for fine-tuned control. And the flexible compressor section can be fixed with ratios of 1000:1 to 1:5, so you can go from extreme limiting to upward expansion—and everything in between.
Softube & Weiss: A Partnership Sealed with a Processor
Weiss has been a name in pioneering digital audio equipment since 1979. That's the year Daniel Weiss joined the Swiss-based Willi Studer AG as an engineer. When Weiss founded Weiss Engineering in 1985, he focused on designing digital audio equipment for mastering studios. The result of those efforts is now legend.
We were first introduced to Daniel Weiss in 2008. Despite so many beliefs in common, it wasn't until 2015 that we got serious about collaborating. Naturally, we began with DS1-MK3. Three years of blood, sweat, and tears later, the Softube + Weiss DS1-MK3 plug-in was released to great fanfare and now, great acclaim.
Learn more about our partnership with Weiss.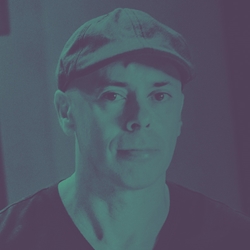 "The Weiss compressor and maximizer sounds absolutely stunning! I already used in a few projects, I just want to let you know that I'm very impressed."

Grammy Nominated Mixing & Mastering Engineer, Music Producer & Educator
Reviews
"DS1-MK3 oozes quality from every pixel. Supremely transparent, surgically tweakable and empoweringly versatile, it's a formidable enhancer of full mixes, group buses and even individual track elements."
4.5/5
Computer Music
READ FULL REVIEW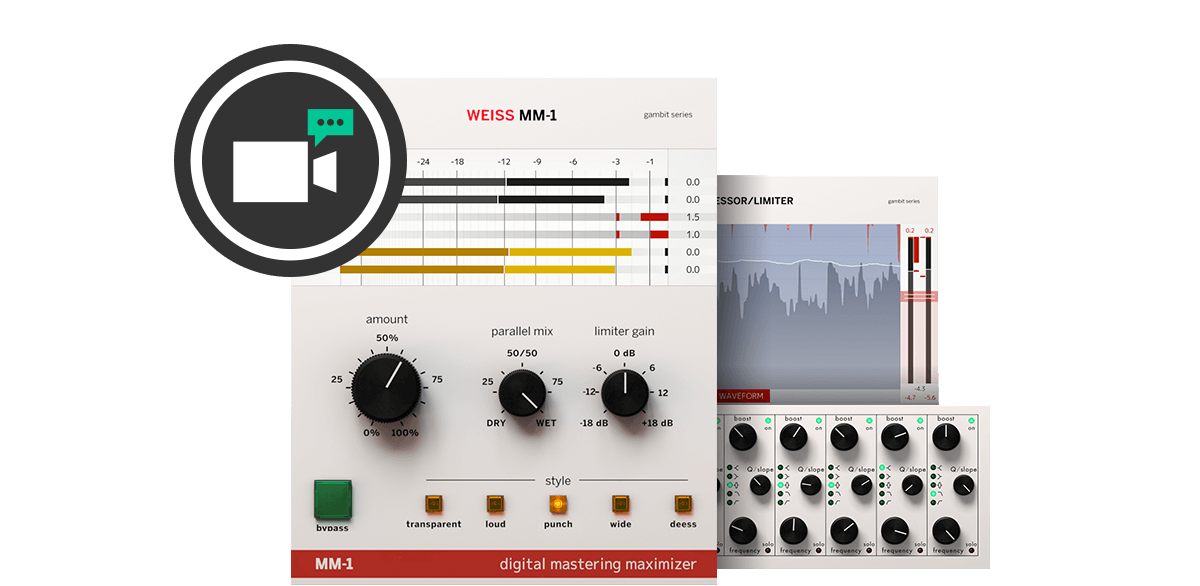 BOOK A LIVE DEMO
Ready to get in the game with Weiss, but unsure exactly where to start? Don't worry. We'll help you hit the ground running. Book a one-on-one video demo with our product demonstration team today. Learn more
In short
A line-by-line code port of the original hardware created in collaboration with Weiss Engineering
Officially licensed and endorsed by Grammy-winner Daniel Weiss
The clean, transparent sound of Weiss Engineering
Includes four plug-ins: DS1-MK3, MM-1 Mastering Maximizer, Compressor/Limiter, and Deess
Deessing, compression, and limiting with the industry standard
The same tool as the $10,000 original, at a fraction of the cost
Updated resolution of up to 32 bit/192 kHz, plus the new Waveform view
Presets from world-renowned mastering engineer Bob Katz
Digital compressor operates at speeds analog units never could
Two new advanced limiter algorithms, as well as the original
Run multiple instances of this legendary unit on the same mix
System requirements

macOS Big Sur 11, Monterey 12, Ventura 13
Windows 10 (64-bit), Windows 11
Softube account
iLok account
Computer with AU, VST, VST3 and/or AAX compatible DAW host software
Internet access (for downloading installers and managing licenses)

Read full System Requirements and our Terms and Conditions