Drawmer 1973 Multi-Band Compressor
More control, more versatility, more definition
The Drawmer 1973 plug-in lets you micro-manage the dynamics of your sound with ultimate precision. And you can do it with the unmistakable analog feel of a modern Drawmer classic.
The latest in precision compression and dynamic control
Make your mixes wider and louder, shoehorn a piano into a dense mix, or curb the temper of an unruly bass guitar. The Drawmer 1973 Multi-Band Compressor lets you dive into the details, analog-style.
Micro-manage your dynamics
Mastering with the Drawmer 1973 gives you independent control over three frequency bands, often a miracle-cure for problem mixes. Pull out individual instruments, brighten the mix, or tighten the lows — or of course do it all!
Control the spectrum
The Drawmer 1973 is equally useful on single sound sources in a mix. Take away the boomy character of an acoustic guitar in a perfectly natural sounding manner. Control the low frequency dynamics of a bass but leave its top end alive and kicking. Or remove sharp consonant sounds from a vocal track without eliminating detail and clarity.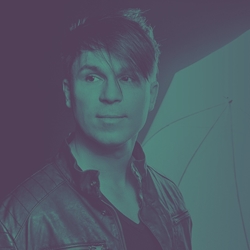 "It's absolutely glorious. My favorite new compressor."

American music producer, composer, technologist, audio technician, multi-instrumentalist
The Drawmer sound and Softube science solution
Carefully modelled on the original Drawmer 1973 hardware in collaboration with the Drawmer research and development team, and approved by Ivor Drawmer himself, the Drawmer 1973 plug-in brings the award-winning three-band compressor bang up to date.
The original Drawmer hardware
Staying faithful to the look and sound of the original Drawmer 1973, we've added some extra up-to-date features to the plug-in, including Mid-Side processing and sidechain, giving even more versatile compression and dynamic control. So the Drawmer 1973 plug-in lets you play with the mid portion of a sound without affecting the rest of that frequency, or link the gain reduction to an external sound source.
And then some!
The Drawmer 1973 has a great looking GUI echoing the look of the hardware original, is CPU friendly, and comes with useful presets to kick-start the creativity, but with enough control to add your own unique touches to any mix. The plug-in is ultra-versatile, sleek-looking, and with the sound quality of an analog classic. Designed by experts for experts: an indispensable tool for the modern studio.
In short
Three band FET compressor.
Gives you precise control of the sound source's dynamics.
Additional Mid-Side mode and sidechaining, not available on the original hardware.
Plug-in model approved by Drawmer.
Each and every component carefully modeled.
Presets from the Drawmer S73 are included, and more added.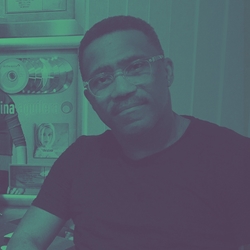 "I've used it now on at least 10 mixes and I have to say this is one of the most versatile and best sounding compressors ever made!"

Producer for Christina Aguilera
System requirements

Mac OS X 10.12 or newer (older OS versions may work but are not tested).
Windows 64-bit, versions 7, 8 or 10.
Intel Core 2 Duo, AMD Athlon 64 X2 or newer.
Screen resolution 1280x800 or larger.
8 GB RAM or more is recommended, as well as at least 8 GB hard disk space for installation (individual plug-ins take less space, while sample libraries may require additional disk space. Specific information available on each instrument's page).
Softube account.
iLok account.
Internet access for downloading installer and managing licenses.
iLok generation 2 and up, if you intend to use an iLok dongle for authorizing your plug-ins (note that an iLok dongle is not a requirement).
In theory, any 64-bit VST, VST3, AU, or AAX (11.0.2 or higher) compatible host application should work.


However, due to plug-in host differences between DAWs - and our own rigorous testing standards - we only officially test our plug-ins and instruments in the most recent versions of Pro Tools, Logic Pro, Cubase, Live, Studio One, Digital Performer, Reaper and Sonar. Softube plugins are not tested in the non-listed systems, but they most likely work as long as the system requirements are met. We cannot guarantee a solution for issues in unsupported systems.

Please Note: Softube plug-ins support 64-bit hosts only, and a 64-bit OS is required. Therefore, for example, Pro Tools 10.x is no longer supported (contact support for latest 32-bit compatible instalers).

Supported sample rates: 44.1, 48, 88.2, 96, 176.4 and 192 kHz, in both mono and stereo.

The most recent maintenance release of the DAW application is recommended.

AAX DSP is not in active development, but older products still support AAX DSP. For legacy TDM/VENUE, please see the Legacy Installers page.