Channel Strip / Native / Console 1 Expansion / Amp Room Ready / Modular Ready
British Class A
The British Console Sound is famous. You can hear its sweet and musical quality on hit records spanning more than five decades from artists such as Queen, Nirvana, David Bowie, and the Red Hot Chili Peppers. When mix engineers need this unmistakable body, depth, and silky sweet top-end on individual tracks and busses, our British Class A channel strip is the one to grab.
We modeled Gate, Compressor, EQ, Filters, and Drive on some of the most sought-after and costly console modules in existence using our renowned emulation methodology. The result is the authentic tone and character of the classic British consoles with superb sound quality and four flexible formats: native plug-in, Console 1 channel strip, and Amp Room- and Modular modules. Jammy you.
Designed by Experts, Built on Legacy
Softube has a long history of emulating professional audio gear. After nearly two decades collaborating with premium brands like Weiss Engineering, Tube-Tech, Solid State Logic, Chandler Limited®, and Trident, our track record of recreating classics in software form that sound exactly like their hardware counterparts is rock solid.
British Class A is built on this legacy. With our meticulous approach to modeling, British Class A captures the sweet, musical character of some of the most valuable and coveted British console modules in history. All in stunning Softube sound quality. Nothing less.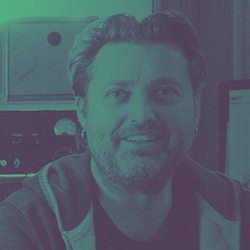 "British Class A delivers every aspect of the timeless vintage British sound. From the rich, dense crunch of overdriving the input stage, to the compressor and EQ. Furthermore, Softube made the units better suited for modern day mixing with the cool and useful feature additions."

Grammy awarded engineer for Taylor Swift, Pink and Katy Perry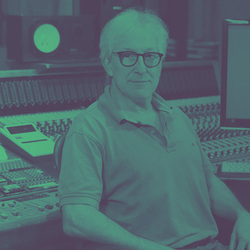 "I could see this becoming the next go to plug-in due to the sound quality and ease of use."

Owner/Chief Engineer, Sound on Sound Studios - Christian McBride, Goo Goo Dolls, Ain't Too Proud Cast Recording, Kenny Garrett
From Britain with love:
authentic and versatile
Featuring pristine replicas of expensive and highly sought-after console modules from the late '60s and early '70s, British Class A makes it easy to tune in the soulful character of the classic British consoles. The Low Shelf/Low Cut low-end technique couples with the satiny High Shelf and Drive/preamp to give that acclaimed tone that makes everything sound incredible.
Inside job: use it in Amp Room
and Modular
With British Class A for Amp Room and Modular, the perfectly emulated Compressor, Filter, Equalizer, and Drive modules bring the distinguished character of the British Console Sound to your guitar and bass or synth. Mix and match them to conveniently create as much color as you crave—from the inside out.
Sleight of hand: use it in Console 1
The smooth workflow and hands-on control of the Console 1 system make British Class A for Console 1 a no-brainer. British Class A effortlessly captures the authentic sound of classic British consoles of the 1960s and '70s. Console 1 helps capture the feeling. It's the British Console Sound—and feel—in the modern DAW-based studio.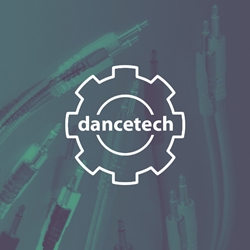 "I just love this channel strip to bits! A resounding 10 out of 10."

Editor, Dancetech
The anatomy of the
British Class A channel strip
Shape section
Modeled on a rare yet classic piece of transformer-based, class-A-designed British hardware, the gate does a great job of keeping tracks tight and clean. You can employ it to rid a snare drum track of unwanted bleed or to soften the sound of a kick drum. Using the sidechain input makes the gate super useful for ultra-musical keying purposes.
Equalizer section
The EQ is essential to the classic British console sound, and the equalizer in British Class A is component-modeled to absolute perfection after one of the most highly sought-after EQs of its era. With stepped frequency controls, you can tweak the color of your sound and—no matter what you do—always come out with true British console character.
Compressor & Limiter section
Assignable compressors grace many of the classic consoles that comprise the British Console Sound. We emulated an early specimen that features a fat, round sound for British Class A's Compressor section. We also uncoupled the hybrid compressor/limiter of the original hardware, making separate Compressor and Limiter sections. Separate, but each uniquely sweet.
Drive section
Take your sound from dark and stormy to blue skies. Drive simulates running the console channel hot with the saturation, distortion, and tone that occur when doing so. Go from a darker sound with less distortion in the mid-range to bright and clear distortion in the highs.
British Class A plug-in
The British Class A channel strip makes everything sound better with its fat and deep bottom-end, silky-smooth top-end, and depth-and-width-creating saturation. Loads of musical British console color lets you lock into the tone heard on hit records from Queen, to the Red Hot Chili Peppers.
British Class A for Console 1
British Class A for Console 1 is just like mixing on the real thing. The layout makes your workflow faster and, by using it on every channel, it delivers the unmistakable tone of the British Console Sound. With the one-to-one tactile control of Console 1, the big console feel is bang on.
Learn more about Console 1 Mixing System
British Class A for Amp Room
British Class A for Amp Room offers four sections of the channel strip to help you capture the distinct character of the classic British consoles within the pro audio guitar and bass platform. The modules—Compressor, Filter, Equalizer, and Drive—can be mixed and matched to lay it on as thick as you fancy.
Learn more about Amp Room
British Class A for Modular
British Class A for Modular boasts four modules to achieve the British Console Sound from within the Eurorack platform: Compressor, Filter, Equalizer, and Drive. The Compressor module even has an extra input jack so you can patch your bloody heart out.
Learn more about Modular
In short
The true color and character of the famous large-format British consoles of the '60s and '70s
A channel strip with carefully modeled Gate, Compressor, Filters, EQ, and Drive
Includes four multi-platform versions: British Class A plug-in, British Class A for Console 1, British Class A for Amp Room (4 Modules), and British Class A for Modular (4 Modules)
Featuring the famous 3-band equalizer with two silky smooth shelving filters and a peaking mid-band with high and low Q settings
Slightly resonant filters that bring a unique character, added edge, and work perfectly with the EQ to recreate the famous curves this gear is known for
Easily dial in the settings used to record and mix countless hit albums and songs
Softube-quality emulation and sound
System requirements

All Softube products require a computer with appropriate DAW host software (none of which are included).

Versions from 2.5.38 and newer of the Softube plug-ins have the following minimum requirements:

All native versions

Mac OS X 10.13 up to 12
Windows 10 and 11 64-bit
Mac: Intel Core i3 / i5 / i7 / Xeon / Full Apple silicon support (M1 or higher)
Windows: Intel Core i3 / i5 / i7 / Xeon / AMD Quad-Core or newer
Screen resolution larger than 1280x800
8 GB RAM or more is recommended, as well as at least 8 GB hard disk space for installation (individual plug-ins take less space, while sample libraries may require additional disk space)
Softube account
iLok account
Internet access for downloading installers and managing licenses
iLok generation 2 and up, if you intend to use an iLok key for authorizing your plug-ins (note that a physical iLok USB key is not a requirement)


In theory, any 64-bit VST, VST3, AU, or AAX (Pro Tools 11.0.2 or higher) compatible host application should work. However, due to plug-in host differences between DAWs - and our own rigorous testing standards - we only officially test our plug-ins and instruments in the most recent versions of Pro Tools, Logic Pro, Cubase, Ableton Live, Studio One, Reaper, and Cakewalk. Softube plugins are not tested in non-listed systems, but they most likely work as long as the system requirements are met. We cannot guarantee a solution for issues in unsupported systems.

Note: We have checked the basic functionality of our plug-ins, and Softube Central, under Apple Rosetta 2.

With regards to the different VST formats, we strongly recommend using VST3 as some of our plug-ins have features that are not present in the older VST format. Supported sample rates: 44.1, 48, 88.2, 96, 176.4, and 192 kHz, in both mono and stereo. The most recent maintenance release of your DAW application is recommended. AAX DSP is not currently in active development. TDM/VENUE is no longer supported (old downloads are available on the Legacy Installers page).

Find the Softube installer you need both Softube Central and individual plug-ins.

AAX DSP version

For AAX DSP you need to meet the above requirements for the Native versions. You also need to have an Avid HDX processing card. For plug-ins available for AAX DSP, see Which Softube plug-ins support AAX DSP?