A careful modeling of a hardware classic found in every top-notch studio worldwide​
Upgraded with an extra panel full of modern features, such as Low Cut Filter, Saturation Knob, and Parallel Inject​
Easy to use, always. The original was a cinch, and the plug-in keeps it simple so you can focus on the performance​
---
Console 1 ready
Summit Audio TLA-100A Compressor
A studio essential for four decades and counting, this classic compressor is all about gentle, natural-sounding gain reduction, sublime leveling, and ease of use. Everything you put into the TLA-100A comes out the other side sounding big yet compact. It effortlessly keeps the dynamics of your material controlled, without strangling the sound.

An exquisite emulation of the original 1980s hardware, the TLA-100A plug-in offers extras not previously available to the hardware user, such as a Low Cut filter, the Saturation knob, and Parallel Inject. The plug-in pluses take the TLA-100A to the next level while enshrining the warm, smooth sound of the original.
Invisible touch
The TLA-100A behaves similarly on all types of material. Its transparency and strong-but-gentle grab of the sound source make it a popular choice for placing vocals and bass just where they need to be in the mix.
You can do magic
The TLA-100A is tailor-made for softening a spiky acoustic guitar that demands too much attention or for providing some glue on a drum bus or a full mix.

This product supports
Extended Features
We love VU meters, Bakelite knobs, and analog quirks. But we want modern precision and workflow. The answer? Softube Extended Features. Easy-access panels with the innovations you need close at hand.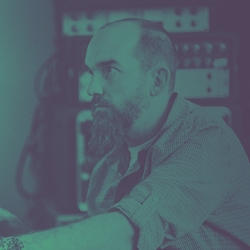 "The Summit has been our go-to vocal limiter since it came out, and Softube has managed to capture every nuance of it with incredible detail."

Studio and live engineer for Garbage, also worked with Foster the People, Muse, Beck and Offspring
Synchronicity
Debuted in the 1980s, the Summit Audio TLA-100A compressor has become a studio standard the world over. Softube partnered with Summit Audio to create a software version that is officially licensed and endorsed by the hardware designers. The plug-in holds on to the acclaimed personality and pleasant toastiness of the original—as well as the natural design of the controls and interface—all while keeping sound quality at the highest level possible. Just one reason why Summit Audio plug-ins are made exclusively by Softube.
Color by numbers
The Summit Audio TLA-100A works in a program dependent manner, meaning it does a lot of the thinking for you. Its success is due in large part to how tremendously easy it is to use. When modeling the original, we made sure to maintain all the components that make the TLA-100A so simple and smooth. It's practically impossible to make it sound bad. Although, it will give you some soft and warm distortion if you drive it super hard.
Control
We wouldn't be Softube if we didn't squeeze in some features that make the software version a little more robust than the original TLA-100A. Peep the lower panel and you'll find all the additions, including a Saturation Knob that lets you blend just the right amount of distortion into your signal, a Low Cut filter to flawlessly carve compression, and Parallel Inject that's practically made for drum bus or mix bus.
Video: The Beauty of Simplicity with the TLA-100A
In nature, people speak of the beauty of simplicity. In the case of the TLA-100A, Summit Audio captures a natural sound with their one knob gain reduction compressor. While the controls are simple, the character that this compressor imparts on your sound is always one of beauty, while allowing you to focus on exactly how much control you want over your dynamics and warm tube saturation. Balance a vocal in the mix, gently tame guitars, or add gentle distortion to widen what would otherwise be a thin sounding element of your mix.
Sometimes we require an entire toolkit to make things work. But other times the most simple adjustment to our music can retain a natural sound and bring a lush sound that no amount of hard work could ever achieve.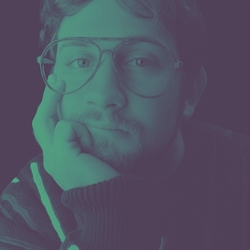 "Softube has outdone itself. The TLA-100A plug-in is a testament to what can be achieved in hardware modeling when attention is paid to the smallest details of design."

Rob Thomas, Pixies, Liars, Alice Cooper
Reviews
"This is more than just an excellent emulation of the TLA-100A hardware. While it's very, very similar in terms of sound quality, the addition of those 'modern' features takes it to new heights, arguably making it better than the original. Good work, Softube!"
4.5/5
MusicRadar
READ FULL REVIEW
In short
Officially licensed and created in partnership with Summit Audio
Every single component expertly modeled
Mild authority with which to control your audio dynamics
Modeled output distortion, easily controlled with the saturation knob.
Extremely analog behavior of frequencies, phase, distortion, attack, release, etc.
Built-in parallel compression
Detector filtering (a Low Cut filter that's switchable to signal input)
Absurdly easy to use
Modeled output distortion that's easily controlled with the saturation knob
System requirements

All Softube products require a computer with appropriate DAW host software (none of which are included).

Versions from 2.5.38 and newer of the Softube plug-ins have the following minimum requirements:

All native versions

Mac OS X 10.13 up to 12
Windows 10 and 11 64-bit
Mac: Intel Core i3 / i5 / i7 / Xeon / Full Apple silicon support (M1 or higher)
Windows: Intel Core i3 / i5 / i7 / Xeon / AMD Quad-Core or newer
Screen resolution larger than 1280x800
8 GB RAM or more is recommended, as well as at least 8 GB hard disk space for installation (individual plug-ins take less space, while sample libraries may require additional disk space)
Softube account
iLok account
Internet access for downloading installers and managing licenses
iLok generation 2 and up, if you intend to use an iLok key for authorizing your plug-ins (note that a physical iLok USB key is not a requirement)


In theory, any 64-bit VST, VST3, AU, or AAX (Pro Tools 11.0.2 or higher) compatible host application should work. However, due to plug-in host differences between DAWs - and our own rigorous testing standards - we only officially test our plug-ins and instruments in the most recent versions of Pro Tools, Logic Pro, Cubase, Ableton Live, Studio One, Reaper, and Cakewalk. Softube plugins are not tested in non-listed systems, but they most likely work as long as the system requirements are met. We cannot guarantee a solution for issues in unsupported systems.

Note: We have checked the basic functionality of our plug-ins, and Softube Central, under Apple Rosetta 2.

With regards to the different VST formats, we strongly recommend using VST3 as some of our plug-ins have features that are not present in the older VST format. Supported sample rates: 44.1, 48, 88.2, 96, 176.4, and 192 kHz, in both mono and stereo. The most recent maintenance release of your DAW application is recommended. AAX DSP is not currently in active development. TDM/VENUE is no longer supported (old downloads are available on the Legacy Installers page).

Find the Softube installer you need both Softube Central and individual plug-ins.

AAX DSP version

For AAX DSP you need to meet the above requirements for the Native versions. You also need to have an Avid HDX processing card. For plug-ins available for AAX DSP, see Which Softube plug-ins support AAX DSP?