Shape, sculpt, & saturate
—in high-fidelity.
Missed the Softube Live about Overstayer M-A-S?
Watch it now High Fidelity Saturation / Amp Room Ready / Modular Ready
Overstayer M-A-S
Handmade in Los Angeles by Jeff Turzo, Overstayer is something of an underground phenomenon. Turzo started out making gear for his personal use, but word of his exceptional designs spread like gossip down Sunset, and in 2009, Turzo gave the people what they wanted. Overstayer Recording Equipment was born and created a near-fanatical following amongst the in-the-know pro audio crowd.
Our Overstayer M-A-S plug-ins offer the same saturation and peak-bending capabilities as the hardware in two new, enhanced versions: the do-it-all guru M-A-S and the tone-sculpting Svengali M-A-S Extended. Masterfully modeled, the harmonic shaping duo is a professional mix engineer's secret weapon for adding energy to tracks, gluing buses, and enhancing mixes. Find faith in high-fidelity. Join the cult of M-A-S.
Designed by Experts, Built on Legacy
Softube's history of emulating professional audio gear is long. After nearly two decades collaborating with premium brands like Weiss Engineering, Tube-Tech, Solid State Logic, Chandler Limited®, and Trident, our track record of recreating classics in software form that sound exactly like their analog counterparts speaks for itself.
The Overstayer M-A-S plug-ins and modules are built on this legacy. We precisely modeled, fine-tuned, and A/B tested M-A-S against its hardware counterpart to ensure emulation perfection. The result is the same paramount harmonic shaping as the original hardware with superior Softube-quality sound. Nothing less.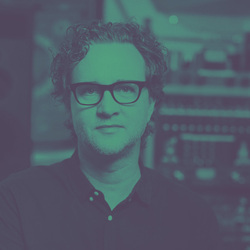 "Softube's new Overstayer M-A-S plugin, to my ears, sounds exactly like my hardware unit I've had for over a decade. I'm in sonic heaven!"

Dua Lipa, Carrie Underwood, John Legend, PINK, Keith Urban, Katy Perry, etc.
Crystal blue persuasion: versatile harmonic shaping
Ever wonder how your favorite modern productions shine without artifacts? With M-A-S, you can increase the apparent volume without getting the timing artifacts associated with compression. It smooths harsh transients and enhances the character and detail of any sound source, bringing it forward—in addition to reducing brittleness in peaks and other unevenness. Designed for ease of use, M-A-S can take the place of compression, limiting, and bus compression on individual tracks and buses by effortlessly balancing mixes.
Six ways to Sunday: authentic emphasis
An exacting replica of the analog unit, Overstayer M-A-S produces harmonics that are as sweet as a large-format console but with exceptional versatility, vim, and vigor. While the hardware offered one emphasis type, we expanded that to six.
The original emphasis type—dubbed Classic M-A-S—keeps the fundamental frequencies clean and focuses on the mid- to upper-ranges. Low Bandwidth concentrates on high- and low-frequencies and leaves the mids alone. Low Presence homes in on vocal frequencies in the upper mid-range for increased clarity, while High Presence also deals with the vocal frequencies on the lower high-range, adding shimmer and air. Bass Distortion will thin the bass without touching the highs for a transformer-like sound. And Treble Distortion gives an almost tape-like quality that smooths harshness and rounds out the rough edges.
Uno más: M-A-S Extended
Emphasis Types have their time and place, and the ease of use they offer is undeniable. But sometimes you really want to go soul-deep into harmonic shaping. Enter M-A-S Extended. Instead of Emphasis Types, it offers resonant high- and low-pass filters and a fully flexible 4-band emphasis EQ that gives you added command over the emphasis and allows you to sculpt completely new distortion types.
Kool-Aid: Dual and 2nd
For mixes with an energy and coherence, both M-A-S and M-A-S Extended feature Dual and 2nd modes. Dual adds a second discrete stage in series to the signal path, spreading the load amongst both stages and creating a more convincingly complex and lively harmonic character. This is clutch when the vocals get dull after the distortion/saturation stage. The 2nd feature shifts the response of the circuitry toward stronger secondary harmonic content to brighten and invigorate the distorted sound.
True tones: use it in
Amp Room and Modular
In addition to M-A-S and M-A-S Extended, Overstayer M-A-S comes with modules for Amp Room and Modular. In Amp Room, you can play with the M-A-S module as a boost pedal before a guitar amp or as a finalizer to get your guitar track to sit in the mix. Rocking with M-A-S for Amp Room, you can feel it pushing back a bit, almost amp-like. As the final stage before output, M-A-S for Modular will thicken your synth sections. By incorporating the high-fidelity saturation of M-A-S in the sound creation process within Amp Room and Modular, you can produce truly hypnotizing synth, guitar, and bass sounds.
Hive mind: Softube + Overstayer
It's the classic pandemic story: an email was sent, a reply was made, and the rest, as they say, is history. Fans of Overstayer for some time, it took the solitude of forced confinement for us to reach out to the brand. When we did, we were jazzed to discover that Overstayer founder and designer Jeff Turzo was equally excited to collaborate. And collaborate we did.
Turzo was instrumental in the process of designing the Overstayer M-A-S and M-A-S Extended plug-ins. From the user interface to tuning, the collaborative effort was near total. And totally fun. Creative, cool, and full of mad ideas, Turzo is hip to Softube-style Rock & Roll Science. We could not be more proud to bring the first officially licensed Overstayer software into the DAW with our M-A-S plug-ins and modules.

This product supports
Extended Features
We love VU meters, Bakelite knobs, and analog quirks. But we want modern precision and workflow. The answer? Softube Extended Features. Easy-access panels with the innovations you need close at hand.
Overstayer M-A-S
M-A-S is more than a distortion plug-in. It's a hotshot harmonic shaper. M-A-S's unique Turzo design makes it ideal for use on tracks, buses, mix buses, and masters. The first and only officially licensed Overstayer software, M-A-S's bespoke features and simple interface make for better DAW flexibility and more precise control of emphasis. It gives everything it touches that little bit of edge.
Overstayer M-A-S Extended
M-A-S Extended is made for delving deeper into harmonic shaping. To get you there, it sports resonant high- and low-pass filters and a fully flexible 4-band emphasis EQ, in addition to the same specs as M-A-S.
Overstayer M-A-S for
Amp Room
M-A-S for Amp Room, our pro audio guitar and bass platform, is straight-up fun. And when you combine it with other studio effects, classic amps, cabs, and pedals, you can easily create studio-quality, record-ready tones.
Overstayer M-A-S for Modular
M-A-S for Modular, our infinitely expandable modular synthesizer platform, helps you create dazzling synth sounds. Virtually patch it to modules from Doepfer, Buchla, Intellijel, and more to discover new sonic auras.
Learn more about Modular
In short
Two plug-ins for high fidelity saturation: M-A-S and M-A-S Extended
Expertly component modeled after the M-A-S hardware unit
Officially licensed and created in collaboration with Jeff Turzo and Overstayer
A total of four versions included: M-A-S, M-A-S Extended, M-A-S for Amp Room, and M-A-S for Modular
Added auto-compensated levels on the Input ("Auto Gain" and "To Dry")
Dual and 2ND modes for increased energy and coherence
Five new emphasis types for the M-A-S plug-in make a total of six
4-band fully flexible parametric emphasis EQ (2x Shelf, 2x Bell) for M-A-S Extended
12 dB/octave resonant low and high-pass filters for M-A-S Extended
Increases the apparent volume without compression timing artifacts, replacing the need for compression or limiting
Product features

High fidelity saturation, harmonic shaping, peak bending and tone sculpting
Two plugins: Oversayer M-A-S and Overstayer M-A-S Extended
Modules of Overstayer M-A-S for Amp Room and Modular
Component modeled after the original Overstayer M-A-S Model 8101 hardware
A collaboration between Softube and Jeff Turzo of Overstayer
The original M-A-S emphasis mode + 5 new ones in the M-A-S plugin
A fully flexible 4 band parametric emphasis EQ in the M-A-S Extended plugin • High and low resonant filters in the M-A-S Extended plugin
Use it on individual tracks, buses and mix bus
Replaces the need for compression and limiting without the timing artefacts.

System requirements

macOS Big Sur 11, Monterey 12, Ventura 13
Windows 10 (64-bit), Windows 11
Softube account
iLok account
Computer with AU, VST, VST3 and/or AAX compatible DAW host software
Internet access (for downloading installers and managing licenses)

Read full System Requirements and our Terms and Conditions