The monophonic
legend, perfected.
Based on a classic analog monophonic synth from the early '70s, with the emphasis on sound quality
A component-modeled marvel that's true to its era with actual use cases and tricks correctly replicated in the software to take you to funkytown
Vintage Synthesizer / Modular Ready / Amp Room Ready
Model 72 Synthesizer System
Imagine traveling in time to the early '70s, an era where new and experimental sounds were shaping pop music and taking it a step further. Softube's Model 72 Synthesizer System is your vintage synth time machine. It's component modeled down to the smallest details from 1972 hardware in pristine condition with all the quirks and non-linearities intact, hence the name Model 72.
The result is incredibly authentic sound, with all the warmth and smoothness heard in countless records. Now imagine this classic has traveled into the future to pick up some contemporary features like doubling and spread to create a stereo like sound image and evolve into a full system with multiple versions for different applications. Wish you were here? Take the Autobahn.
Designed by Experts, Built on Legacy
Softube has a long history of modeling professional gear. After nearly two decades working in collaboration with premium pro audio brands like Tube-Tech, Solid State Logic, Chandler Limited®, Weiss Engineering, and Trident, we have a solid track record recreating indisputable classics in software form that sound precisely like their hardware counterparts. This includes expertise in synthesizer plug-ins like Modular, Statement Lead, and Monoment Bass.
Model 72 is built on this legacy, and we took the same meticulous approach we always do – everything needs to be exact, with skillful recording, precise testing, and fine-tuning to sound exactly like the corresponding hardware or even better in terms of clarity. Nothing less.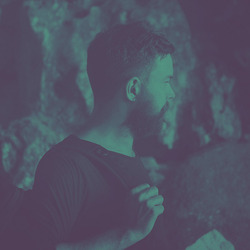 "There's a certain feeling of magic in the sound I always look for in the instruments I use, be them hardware or software. I can't explain exactly why I get that wow feeling but Softube keeps giving it to me! I especially love using Model 72 in the Modular environment. 10/10!"

Composer

Free Download:
Presets by Julian "J3PO" Pollack
Download the exclusive Model 72 Preset Pack created by pianist/keyboardist, producer, and audio engineer J3PO.
For more info on managing Softube presets, click here.
Sound Quality: Our First Priority
The Model 72 Synthesizer System's plug-ins and modules are in a class of their own compared with similar software when it comes to sound quality.
Just Like the Original Hardware
Model 72 was created with the same meticulous and accurate component modeling process you've come to expect from Softube's mixing and mastering plug-ins.
Vintage Sound in Different Applications
It has the perfect vintage mojo and includes four versions that can be used in many different applications – as an instrument, as effects, in Modular, and in Amp Room.
A Revolutionary Monophonic Synth
Model 72 is based on a fully modeled vintage monophonic synthesizer that has been a true legend in music instrument history since its introduction in 1970. Affordable, easy to use, and small enough to carry around to studios and gigs, it was the first synthesizer designed for and accessible to musicians and became the archetype for all synthesizers that followed. The sounds it produces can be warm, lush, and luxurious or fat, distorted, and gnarly but not at all ear-piercing.
Modeled from a Pristine Hardware Unit From 1972
The software components of Model 72 were measured and matched down to the smallest details from the original hardware, keeping all of its quirks and non-linearities intact. For example, one trick that's commonly used on the hardware version is connecting a cable from the high-gain output to the external input of the unit to create a roaring, raw, and exciting feedback tone heard on countless records. Obviously, we had to add this feature to the Model 72 Instrument plug-in.
A Classic Synth with Modern Features
We updated this legendary synth with some new features, too. An expansion panel lets you tweak some of the finer details of the oscillator behavior as well as some performance aspects of the synth. The doubling feature adds the effect of having the notes that are played doubled by another Model 72, and the spread feature sets how much this doubling will spread out in the stereo field. These improvements allow you to do even more than you could with the original hardware.
Tone Generation & Mixer
The tone generator is the heart of Model 72. This section consists of 3 oscillators, with the top two identical in terms of output waveforms and features and linked to the incoming note information. The third oscillator can be unlinked from the incoming note information and used as a free-running modulation oscillator with extended tuning range on the tune knob, and also features slightly different waveforms. The mixer section consists of 5 switches for turning on and off the different sound sources that mix into the filter and amp sections.
Envelopes & Filter
The combined signals from the mixer enter a voltage-controlled 4 pole low-pass filter with resonance control (feedback). The filter cutoff frequency can be controlled via the cutoff knob, but is also dynamically modified in real time by the dedicated envelope generators in this section and also the separate modulation section. The top envelope generator, with attack, decay, and sustain knobs, shapes the harmonic content of the sound and bottom the bottom one shapes the amplitude. Both envelope generators are started when you play a note and will go through their individual phases in the time set by the knobs.
The Modulation Section
The modulation section includes the master tune knob that sets the overall fine tuning of the Model 72, the note glide rate, and the modulation mix. You have the classic options of using either the oscillator 3 output or the noise, and we have also added a dedicated Low Frequency Oscillator (LFO) that can be used as an optional modulation source. All modulation is routed through the modulation wheel that works as an attenuator to determine the amount of modulation distributed to the destination. Modulation in can be routed to oscillator pitch, filter cutoff frequency, or both.
The Output Section
The output section includes the master volume knob that controls overall output volume. Just below master volume knob is the A440 button, which is the tuning guide tone on and off. It turns on a 440 Hz (A4) sine oscillator for quick tuning. Below the A440 button, you find the doubling feature and the spread knob. Enabling doubling adds the effect of having the notes played doubled by another Model 72, and the spread knob sets the how much this doubling will spread out in the stereo field.
Model 72 Instrument
Use the instrument plug-in on instrument channels controlled via MIDI to create the original sounds this synth is known for. This includes the feedback loop trick, the famous trick of running a cable from the high output to the external input for more overdriven, distorted, and cool sounds. You can use a connected MIDI keyboard controller, or you can edit notes in your DAW to play it. Model 72 will respond to the full range of your keyboard and can also be configured to respond to velocity.
Model 72 FX
Using the synth as an effect by running an external sound source to the external audio input is a common use case heard on countless albums from the 1970s to today. Add the FX plug-in to your audio or mix track to replicate this external input feature and use the distortions and filter on your sound source. Route a MIDI channel to your effect and play a note in order to gate the sound processed through the effect.
Amp Room Ready
The Model 72 Amp Room module consists of the fat sounding filter from this legendary synthesizer complete with envelope follower, cutoff, resonance, and drive. There are two different envelope follower modes, fast and smooth. There's also a mix knob for blending the effect to fine-tune the sound. Create truly unique sounds for guitar, bass, and keyboards with a vintage vibe with this incredible envelope filter effect.
Learn more about Amp Room
Modular Ready
All the Model 72 Instrument sections are available as individual modules for Softube Modular, ready to be added to your Eurorack system. It's easy to combine single parts of the synthesizer in a modular workflow to build patches and get authentic vintage monophonic sounds.
Learn more about Modular
Tone Generator
Includes all seven waveforms used in the plug-in. Use a mixer or gain module to get these oscillators to perform well with the other modules in Modular with correct gain-staging.
Amplifier
Amplifies and also distorts audio. The top CV jack is pre-patched to 7.5V and this voltage is scaled through the amp CV attenuator potentiometer. Additional CV need to be inserted for the amp to amplify/pass audio.
Filter
This classic fat lowpass filter self-oscillates when it goes past 8 and can track 1 V/octave fairly well when the 33% and 66% switches are both engaged. The level knob is dampening for the input.
Envelope
A gate above 0.66V in the gate jack activates the envelope. The decay knob also sets the release time when release switch is set to on. Release time is set to zero when the release switch is turned off.
Noise and Glide
A white/pink noise generator and a glide buffer. The white/pink noise output is based on performance of the original circuitry. The glide buffer is mainly designed for slewing control voltages but can be used to slew anything.
Doubling
Essentially the same effect as the Model 72 plug-in, but here it can be set gradually with the doubling knob and then the spread knob will expand the effect in stereo.
Preamp
The preamp for external audio gives a very nice distortion when pushed.
In short
An entire system based on a classic analog monophonic synth from the early 1970s with the emphasis on sound quality
Era correct: component-modeled to perfection, with all the quirks and non-linearities intact – it sounds and behaves just like its original hardware counterpart
Actual use cases and tricks of the hardware correctly replicated in the software
Four versions included: Model 72 Instrument, Model 72 FX, Model 72 module for Softube Amp Room, and seven Model 72 modules for Softube Modular. Learn more about Softube Amp Room and Softube Modular
Create combinations in Modular never possible before in real life or in the world of software
Software-exclusive features added: doubler, stereo spread effect, and expanded controls
System requirements

All Softube products require a computer with appropriate DAW host software (none of which are included).

Versions from 2.5.38 and newer of the Softube plug-ins have the following minimum requirements:

All native versions

Mac OS X 10.13 up to 12
Windows 10 and 11 64-bit
Mac: Intel Core i3 / i5 / i7 / Xeon / Full Apple silicon support (M1 or higher)
Windows: Intel Core i3 / i5 / i7 / Xeon / AMD Quad-Core or newer
Screen resolution larger than 1280x800
8 GB RAM or more is recommended, as well as at least 8 GB hard disk space for installation (individual plug-ins take less space, while sample libraries may require additional disk space)
Softube account
iLok account
Internet access for downloading installers and managing licenses
iLok generation 2 and up, if you intend to use an iLok key for authorizing your plug-ins (note that a physical iLok USB key is not a requirement)


In theory, any 64-bit VST, VST3, AU, or AAX (Pro Tools 11.0.2 or higher) compatible host application should work. However, due to plug-in host differences between DAWs - and our own rigorous testing standards - we only officially test our plug-ins and instruments in the most recent versions of Pro Tools, Logic Pro, Cubase, Ableton Live, Studio One, Reaper, and Cakewalk. Softube plugins are not tested in non-listed systems, but they most likely work as long as the system requirements are met. We cannot guarantee a solution for issues in unsupported systems.

Note: We have checked the basic functionality of our plug-ins, and Softube Central, under Apple Rosetta 2.

With regards to the different VST formats, we strongly recommend using VST3 as some of our plug-ins have features that are not present in the older VST format. Supported sample rates: 44.1, 48, 88.2, 96, 176.4, and 192 kHz, in both mono and stereo. The most recent maintenance release of your DAW application is recommended. AAX DSP is not currently in active development. TDM/VENUE is no longer supported (old downloads are available on the Legacy Installers page).

Find the Softube installer you need both Softube Central and individual plug-ins.

AAX DSP version

For AAX DSP you need to meet the above requirements for the Native versions. You also need to have an Avid HDX processing card. For plug-ins available for AAX DSP, see Which Softube plug-ins support AAX DSP?