Drawmer S73 Intelligent Master Processor
Dynamics / Console 1 Ready
With great power comes great responsibility
For the mastering engineer, a multi-band compressor is a powerful tool. But a multi-band compressor that is not used diligently may create more problems than it solves. This is why we created Drawmer S73 Intelligent Master Processor.
Use it to shape your mix with clarity and definition that no regular compressor could ever provide.
Intelligent design
The Drawmer S73 Intelligent Master Processor is a semi-automatic mastering device with three top notch compressors inside. Combined with transparent filters and mid side processing, the plug-in does most of the job for you by making the choices a mastering engineer would make.
Minimum tweaking
Drawmer S73 features an enhanced multi-band compressor sound design, fine-tuned to improve your mix with a minimum of tweaking. Simply use the Style parameter to switch between ready made mastering processing techniques to quickly find the sound that suits your mix the best.
Easy to use
Everything is controlled using only four parameters; amount, air, style and output. Think of Drawmer S73 Intelligent Master Processor as mastering tool with ten separate plug-ins inside, making your mixes brighter, louder and wider.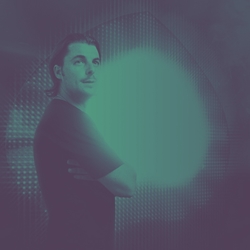 "It's a very nice better-maker plugin. Great to slap on the master to get your writing session sounding interesting, but also great for individual busses that needs some life and also in the mastering stage."

DJ, remixer, record producer and one third of what once was Swedish House Mafia
Clarity and defintion
Under the hood, the S73 is based on technology created by Drawmer for the 1973 Three Band FET Stereo Compressor. This is an award winning multi-band analog compressor design famous for its precision and flexibility.
Close to the original
Softube has carefully modeled all the characteristics of the original analog hardware, and have taken the concept a step further by adding mastering sound design to create the Drawmer S73 IMP. The unit offers the perfect way to balance and shape your mix, and get great analog sound in no time.
In short
Built-in mastering processing techniques.
Lifts your mixes to the next level.
Great Drawmer compressor analog sound.
Parallel compression.
No USB iLok key required.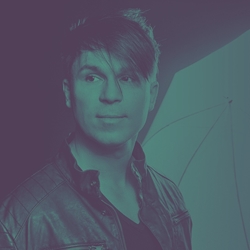 "This is a beautiful and thoughtful capture of the essence of the Drawmer sound. Punch, clarity and character for days. A new go-to for drums. Fantastic."

American music producer, composer, technologist, audio technician, multi-instrumentalist
System requirements

Mac OS X 10.12 or newer (older OS versions may work but are not tested).
Windows 64-bit, versions 7, 8 or 10.
Intel Core 2 Duo, AMD Athlon 64 X2 or newer.
Screen resolution 1280x800 or larger.
8 GB RAM or more is recommended, as well as at least 8 GB hard disk space for installation (individual plug-ins take less space, while sample libraries may require additional disk space. Specific information available on each instrument's page).
Softube account.
iLok account.
Internet access for downloading installer and managing licenses.
iLok generation 2 and up, if you intend to use an iLok dongle for authorizing your plug-ins (note that an iLok dongle is not a requirement).
In theory, any 64-bit VST, VST3, AU, or AAX (11.0.2 or higher) compatible host application should work.


However, due to plug-in host differences between DAWs - and our own rigorous testing standards - we only officially test our plug-ins and instruments in the most recent versions of Pro Tools, Logic Pro, Cubase, Live, Studio One, Digital Performer, Reaper and Sonar. Softube plugins are not tested in the non-listed systems, but they most likely work as long as the system requirements are met. We cannot guarantee a solution for issues in unsupported systems.

Please Note: Softube plug-ins support 64-bit hosts only, and a 64-bit OS is required. Therefore, for example, Pro Tools 10.x is no longer supported (contact support for latest 32-bit compatible instalers).

Supported sample rates: 44.1, 48, 88.2, 96, 176.4 and 192 kHz, in both mono and stereo.

The most recent maintenance release of the DAW application is recommended.

AAX DSP is not in active development, but older products still support AAX DSP. For legacy TDM/VENUE, please see the Legacy Installers page.