Intelligent mastering
with analog sound.
The authentic analog sound of the Drawmer 1973 multi-band compressor
Shape your mix with clarity, definition, and ten unique styles
Two versions included: Drawmer S73 and Drawmer S73 for Amp Room
---
Dynamics / Console 1 Ready
Drawmer S73 Intelligent Master Processor
For the mastering engineer, a multi-band compressor is a powerful tool. But a multi-band compressor that is not used diligently may create more problems than it solves. This is why we created Drawmer S73 Intelligent Master Processor.
Use it to shape your mix with clarity and definition that no regular compressor could ever provide.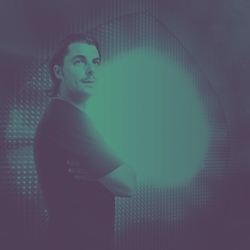 "It's a very nice better-maker plugin. Great to slap on the master to get your writing session sounding interesting, but also great for individual busses that needs some life and also in the mastering stage."

DJ, remixer, record producer and one third of what once was Swedish House Mafia
Intelligent Design
A semi-automatic mastering device with a three-band compressor, mid/side capabilities, and transparent filters inside, the S73 makes the choices a mastering engineer would, so it always sounds great.
Minimum Tweaking
Simply use the Style parameter to switch between ready made mastering processing techniques, quickly finding the sound that suits your mix.
Set and Forget
The S73 makes your mixes brighter, louder, wider – whatever you want it to be – with ease. Just set it and forget it, safe in the knowledge you've supercharged your mix.

This product supports
Extended Features
We love VU meters, Bakelite knobs, and analog quirks. But we want modern precision and workflow. The answer? Softube Extended Features. Easy-access panels with the innovations you need close at hand.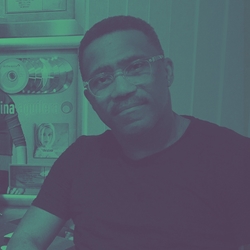 "I've done multiple mixes with the S73 now and still can't believe the ease of use for getting the punch, clarity and width."

Producer (Christina Aguilera)
Clarity and defintion
Under the hood, the S73 is based on technology created by Drawmer for the 1973 Three Band FET Stereo Compressor. This is an award winning multi-band analog compressor design famous for its precision and flexibility. But as with all multi-band compressors it takes care and experience to find the sweetest of sweet spots.
With the S73 we've found them for you, and the sound design behind each Style represents an expert mastering engineer's skill and taste. You'll have no trouble getting the best out of Drawmer with this special little unit.
Close to the original
Softube has carefully modeled all the characteristics of the original analog hardware at component level, so what you hear in the S73 is truly the real thing in action.
"I think they've nailed it," says Kieron Clough, Products Manager at Drawmer. "Ivor [Drawmer] thinks they've nailed it as well. It's fantastic!"
The S73 is the way to get top-of-the-line analog hardware on your mastering bus without fear of choice paralysis or losing yourself in the details. It's called the Intelligent Master Processor because it makes the tough decisions for you, leaving you free to listen to the effect.
Drawmer S73
Drawmer S73 thinks like a mastering engineer and acts accordingly. Whatever you want your mixes to be—brighter, louder, wider—Drawmer S73 does it all with ease. You only need to set it and forget it.
Drawmer S73 for Amp Room
Drawmer S73 for Amp Room, our pro audio guitar and bass platform, is as effortless as it is useful. And when you combine it with other studio effects, classic amps, cabs, and pedals, you can easily create studio-quality, record-ready tones.
Learn more about amp room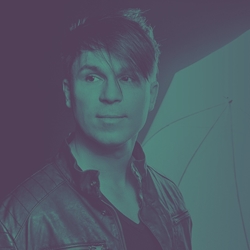 "This is a beautiful and thoughtful capture of the essence of the Drawmer sound. Punch, clarity and character for days. A new go-to for drums. Fantastic."

American music producer, composer, technologist, audio technician, multi-instrumentalist
Reviews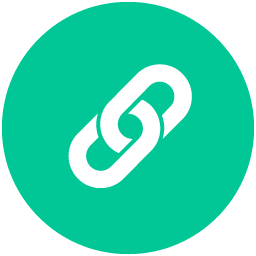 "Easy to use, Sounds smooth and subtle, generally. Air switch gives instant pro mastering finish to dull mixes."
4.5/5
Computer Music / MusicRadar
READ FULL REVIEW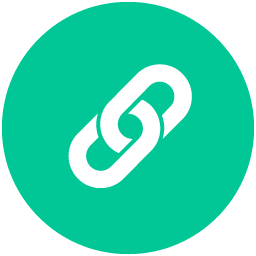 "The S73 IMP's multiband compression is so transparent that you can probably afford to dial in more of the wet sound than you would with a conventional compressor."
Sound On Sound
READ FULL REVIEW
In short
Built-in mastering sound design
Two versions included: Drawmer S73 Intelligent Master Processor and Drawmer S73 Intelligent Master Processor for Amp Room
Lifts your mixes to the next level
The true analog sound of the Drawmer 1973 multi-band compressor
Parallel compression possible with wet/dry mix knob
'Air' switch brings added polish and shine to your mix
Ten styles to choose from
Product features

Left and right VU meters monitoring output levels per channel
Amount knob increases processing along professionally designed gradients
Ten styles in three categories (Clean, Bass Control, and Spatial)
Air switch for a shimmering high frequency boost
Dry/wet mix knob
Control output gain for volume-neutral A/B comparison

System requirements

All Softube products require a computer with appropriate DAW host software (none of which are included).

Versions from 2.5.38 and newer of the Softube plug-ins have the following minimum requirements:

All native versions

Mac OS X 10.13 up to 12
Windows 10 and 11 64-bit
Mac: Intel Core i3 / i5 / i7 / Xeon / Full Apple silicon support (M1 or higher)
Windows: Intel Core i3 / i5 / i7 / Xeon / AMD Quad-Core or newer
Screen resolution larger than 1280x800
8 GB RAM or more is recommended, as well as at least 8 GB hard disk space for installation (individual plug-ins take less space, while sample libraries may require additional disk space)
Softube account
iLok account
Internet access for downloading installers and managing licenses
iLok generation 2 and up, if you intend to use an iLok key for authorizing your plug-ins (note that a physical iLok USB key is not a requirement)


In theory, any 64-bit VST, VST3, AU, or AAX (Pro Tools 11.0.2 or higher) compatible host application should work. However, due to plug-in host differences between DAWs - and our own rigorous testing standards - we only officially test our plug-ins and instruments in the most recent versions of Pro Tools, Logic Pro, Cubase, Ableton Live, Studio One, Reaper, and Cakewalk. Softube plugins are not tested in non-listed systems, but they most likely work as long as the system requirements are met. We cannot guarantee a solution for issues in unsupported systems.

Note: We have checked the basic functionality of our plug-ins, and Softube Central, under Apple Rosetta 2.

With regards to the different VST formats, we strongly recommend using VST3 as some of our plug-ins have features that are not present in the older VST format. Supported sample rates: 44.1, 48, 88.2, 96, 176.4, and 192 kHz, in both mono and stereo. The most recent maintenance release of your DAW application is recommended. AAX DSP is not currently in active development. TDM/VENUE is no longer supported (old downloads are available on the Legacy Installers page).

Find the Softube installer you need both Softube Central and individual plug-ins.

AAX DSP version

For AAX DSP you need to meet the above requirements for the Native versions. You also need to have an Avid HDX processing card. For plug-ins available for AAX DSP, see Which Softube plug-ins support AAX DSP?