A fun-to-use MIDI-controlled effect with an inspiring workflow and Softube-quality sound
Featuring a six-voice polyphonic carrier synth with four selectable waveforms
Great for vintage vocoder sounds as well as creative experimentation
Developed by Bell Labs and used by the military to obscure voiced messages during World War II, the vocoder has had a clandestine foothold in music culture since the 1970s. With subtlety, or not, the vocoder appears on a parade of favorites from Electric Light Orchestra, Imogen Heap, Daft Punk, Herbie Hancock, Kraftwerk, Beastie Boys, Laurie Anderson, Kanye West, Mogwai, and more.
Softube Vocoder delivers the sensations of vintage machines with Softube sound quality and workflow. A built-in six-voice carrier synth with MIDI capability and an easy-to-use Attack Hold Decay Envelope, plus a visionary Freeze section, mean that you're in for an array of sonic spectacle and revelry. Which is to say, you're gonna have a real good time.
The Art of Rock & Roll Science
When it comes to creating equipment that improves workflow and offers the highest quality sound, our reputation is rock solid—and long. Our partnerships with premium brands like Marshall, Buchla, Doepfer, Mutronics, and OTO go back nearly twenty years.
Softube Vocoder is built on this legacy of creativity, passion, and attention to detail. Because to create tools that innovate, you have to have heart, soul, and Rock & Roll Science.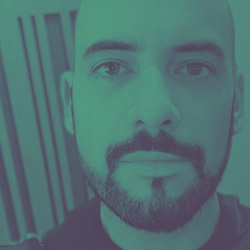 "Softube plugins always manage to find a spot in my productions. Vocoder is surprisingly easy to integrate into my work. It is unique in the sense that it blends in completely effortlessly."

Record Producer / Sound Designer / Mix Engineer (Jason Derulo, David Guetta, Beyonce, J Balvin, Nicki Minaj, Daddy Yankee, B.T.S)
Robot Rock
Softube Vocoder hooks the imagination with the look and feel of vintage vocoders. MIDI capability enables you to record and reproduce the notes that the stellar carrier synth will perform. Softube Vocoder is not an effect that mimics vocoding sounds. Softube Vocoder is true vocoding. Masterful on a multitude of sources—including drums—Vocoder's vintage tone and ease of use make Vocoder suited to electronic and pop music production. Play outside of the box in the box—or live—with a futuristic instrument that has become a retro classic.
Computer Love
A pivotal element of Softube Vocoder is the excellent six-voice polyphonic carrier synth. Move between four distinct waveforms—Saw, Square, Noise, and Pulse—with the ability to select octave adjustments, pitch modulation, and Pulse Wave Modulation. The Attack Hold Decay Envelope is simple-to-use and replaces traditional ADSR for in-the-moment performance. While the Unvoiced section provides control of plosive and high-frequency consonant sounds, bringing realism back to drum transients or vocal syllables that might be hard to comprehend. With a sonic swirl of classic vocoding and Softube innovation, Vocoder lets you articulate your dream sounds in full color.
Jam the Box
Create everything from full-spectrum synth sounds to android exclamations with variable band selection of four, eight, twelve, sixteen, and twenty. Build stereo width by assigning bands left to right based on odd-even numbering. Three knobs make it simple to adjust the sound of the resynthesis section. Control resonance, tilt to favor higher or lower bands, and adjust the speed versus slop of all the bands at once. And with the fantastical Freeze section, you can free your creative flow. Use the Freeze section to manually make a rhythmic hold of specific formants or employ a DAW sync to set subdivisions of a beat. With unique features and an intuitive workflow, Vocoder inspires artistry of a higher plane.

This product supports
Extended Features
We love VU meters, Bakelite knobs, and analog quirks. But we want modern precision and workflow. The answer? Softube Extended Features. Easy-access panels with the innovations you need close at hand.
In short
The look and feel of vintage vocoding with Softube innovations
High-quality Softube sound, excellent shaping tools, and an inspiring workflow
A superb six-voice polyphonic carrier synth with four selectable waveforms and MIDI capability
An easy-to-use Attack Hold Decay Envelope
Transpose Chord Mode lets you create a chord with the on-screen keyboard and then transpose it via MIDI Notes
Control of plosive and high-frequency consonant sound reproduction via the Unvoiced section
Stereo widening that adjusts the amount of spread between even and odd bands
Spectral Tilt to swiftly set the spectral weight of the vocoder output
Variable band selection between 4, 8, 12, 16, and 20 bands
Unique Freeze section that allows rhythmic hold of certain formants manually and via MIDI Notes or a DAW Sync
Shape section that controls slop of resynthesis and Emphasis section to manage the response of each band
Add subtle vibrato to dramatic wobble effects with the Pitch Modulation section
Product features

6 Voice Polyphonic Carrier Synth
4 Waveforms: sawtooth, square, white noise, and pulse
Controlled polyphonically via MIDI or set to hold pultiple notes in the Transpose Chord mode
Selectable bandpass filters of 4, 8, 12, 16, and 20
Control of emphasis (resonance), tilt (favoring of high vs low bands), and shape (speed) of the filters in the Resynthesis Control section


System requirements

All Softube products require a computer with appropriate DAW host software (none of which are included).

Versions from 2.5.38 and newer of the Softube plug-ins have the following minimum requirements:

All native versions

Mac OS X 10.13 up to 12
Windows 10 and 11 64-bit
Mac: Intel Core i3 / i5 / i7 / Xeon / Full Apple silicon support (M1 or higher)
Windows: Intel Core i3 / i5 / i7 / Xeon / AMD Quad-Core or newer
Screen resolution larger than 1280x800
8 GB RAM or more is recommended, as well as at least 8 GB hard disk space for installation (individual plug-ins take less space, while sample libraries may require additional disk space)
Softube account
iLok account
Internet access for downloading installers and managing licenses
iLok generation 2 and up, if you intend to use an iLok key for authorizing your plug-ins (note that a physical iLok USB key is not a requirement)


In theory, any 64-bit VST, VST3, AU, or AAX (Pro Tools 11.0.2 or higher) compatible host application should work. However, due to plug-in host differences between DAWs - and our own rigorous testing standards - we only officially test our plug-ins and instruments in the most recent versions of Pro Tools, Logic Pro, Cubase, Ableton Live, Studio One, Reaper, and Cakewalk. Softube plugins are not tested in non-listed systems, but they most likely work as long as the system requirements are met. We cannot guarantee a solution for issues in unsupported systems.

Note: We have checked the basic functionality of our plug-ins, and Softube Central, under Apple Rosetta 2.

With regards to the different VST formats, we strongly recommend using VST3 as some of our plug-ins have features that are not present in the older VST format. Supported sample rates: 44.1, 48, 88.2, 96, 176.4, and 192 kHz, in both mono and stereo. The most recent maintenance release of your DAW application is recommended. AAX DSP is not currently in active development. TDM/VENUE is no longer supported (old downloads are available on the Legacy Installers page).

Find the Softube installer you need both Softube Central and individual plug-ins.

AAX DSP version

For AAX DSP you need to meet the above requirements for the Native versions. You also need to have an Avid HDX processing card. For plug-ins available for AAX DSP, see Which Softube plug-ins support AAX DSP?