Astonishingly sophisticated sound-generation.
Macro oscillator featuring 40+ fully-realized digital synthesis algorithms.​
Produce millions of different sounds easily — classic waves and telecoms babble, bells and whistles, percussion and ambience.​
Awesome for crazy complex waveform synthesis​.
---
Modular exclusive
Mutable Instruments Braids
Braids, by French Eurorack pioneers Mutable Instruments, is not an oscillator.
It sort of looks like one, with fine and coarse pitch/frequency controls, a v/oct input, and voltage-controllable tone/timbre controls.
It even sort of sounds like one, in as far as it outputs audio.
Mutable Instruments call it a macro oscillator, but even that is an understatement. It's a hugely sophisticated digital synthesis engine, able to produce and manipulate complex sounds by means of 45 or so fully-realized synthesis algorithms, featuring multiple oscillators, wavetables, filters, VCAs, ring modulators, and so on under the hood.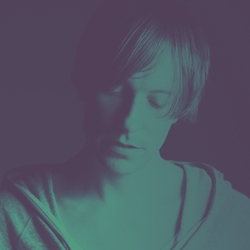 "It's so versatile and I just have to browse different settings in order to come up with something completely different. I use it for everything. Noisy flutes, lush chords, annoying percussion, and even some weird acid lines. If I could only use one oscillator while recording my next 12'', this would be it. Actually, that's exactly what I'm going to do. Stay tuned!"

Producer, DJ, remixer and artist
Any Sound You Like
Classic waves from vintage synths, bells, resonant filters, plucked and bowed strings, vocals and vowel/formant sounds, wind instruments, percussion, noise, granular clouds and more.
Meta-Parameters
'Timbre' and 'Colour' controls affect multiple different parameters per mode, morphing through all the sweet spots and ensuring every sound is lush, gorgeous, and useful.
Built-In Envelope
Using the trigger input and built-in AD envelope, each algorithm can even become a self-contained synth voice. No other modules required.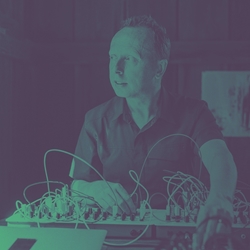 "If a module could be called essential it's this one. Braids offers up so much in a tiny package, with some many shapes and possibilities. A beautiful edition to the suite of Softube modules, that can as complex or as simple as you wish. It's a versatile beauty!"

Producer, DJ, remixer and artist
Digital macro-oscillator
In a sense, Braids can be looked at as both an encyclopedia of classic synthesis techniques, and a tool to bring them into the present-day, with tremendous sound-quality and ease-of-use to match.
Each mode represents a different, essential, and beautifully realised synth technique, with often very complex meta-patching going on behind the scenes. One, for example, features seven stacked and de-tuned sawtooth waves, while another passes a single oscillator waveform through a variable filter matrix to simulate vocal formants.
Incredible variety of sounds
Braids can produce an extraordinary variety of sounds, from 808-style drums to bowed strings, from bells and gongs to humanoid vowels, and from trance leads to Moog-ish basses. There's almost nothing this module can't do, especially in combination with other modules in your Modular system.
And what's more, it offers unprecedented ease-of-access to these sounds, with the heavy-lifting of the initial patch creation happening under the hood. All you have to do is select a mode, and use the two tone controls to find the precise flavor you want.
In short
Made for Modular, Softube's Eurorack platform. Learn more about Modular
Macro oscillator featuring 40+ fully-realized digital synthesis algorithms
Produce millions of different sounds easily — classic waves and telecoms babble, bells and whistles, percussion and ambience
Just two controls morph through the sweet spots of each algorithm
Great for triggered percussion
Awesome for crazy complex waveform synthesis
Phenomenal for glitchy out-of-control modulated sounds
Incredibly deep, but easy to use
It's like a library of the greatest synth sounds of all time
System requirements

All Softube products require a computer with appropriate DAW host software (none of which are included).

Versions from 2.5.38 and newer of the Softube plug-ins have the following minimum requirements:

All native versions

Mac OS X 10.13 up to 12
Windows 10 and 11 64-bit
Mac: Intel Core i3 / i5 / i7 / Xeon / Full Apple silicon support (M1 or higher)
Windows: Intel Core i3 / i5 / i7 / Xeon / AMD Quad-Core or newer
Screen resolution larger than 1280x800
8 GB RAM or more is recommended, as well as at least 8 GB hard disk space for installation (individual plug-ins take less space, while sample libraries may require additional disk space)
Softube account
iLok account
Internet access for downloading installers and managing licenses
iLok generation 2 and up, if you intend to use an iLok key for authorizing your plug-ins (note that a physical iLok USB key is not a requirement)


In theory, any 64-bit VST, VST3, AU, or AAX (Pro Tools 11.0.2 or higher) compatible host application should work. However, due to plug-in host differences between DAWs - and our own rigorous testing standards - we only officially test our plug-ins and instruments in the most recent versions of Pro Tools, Logic Pro, Cubase, Ableton Live, Studio One, Reaper, and Cakewalk. Softube plugins are not tested in non-listed systems, but they most likely work as long as the system requirements are met. We cannot guarantee a solution for issues in unsupported systems.

Note: We have checked the basic functionality of our plug-ins, and Softube Central, under Apple Rosetta 2.

With regards to the different VST formats, we strongly recommend using VST3 as some of our plug-ins have features that are not present in the older VST format. Supported sample rates: 44.1, 48, 88.2, 96, 176.4, and 192 kHz, in both mono and stereo. The most recent maintenance release of your DAW application is recommended. AAX DSP is not currently in active development. TDM/VENUE is no longer supported (old downloads are available on the Legacy Installers page).

Find the Softube installer you need both Softube Central and individual plug-ins.

AAX DSP version

For AAX DSP you need to meet the above requirements for the Native versions. You also need to have an Avid HDX processing card. For plug-ins available for AAX DSP, see Which Softube plug-ins support AAX DSP?