The complete Tube-Tech. Color, character, and everything you need.
The Tube-Tech Classic Channel — perhaps our best-loved plug-in emulation of analog hardware
The CL 1B optical compressor – a modern classic in a plethora of genres
Mid-range equalizer with the same passive, tube-driven design
Dynamics / EQ / Console 1 Ready
Tube-Tech Complete Collection
Tastefully warming and saturating any sound source with its tube-stages, and gently levelling them with its slow, smooth compression, the Tube-Tech Classic Channel is not a typical strip.
Comprised of three separate units, the passive tube-driven PE 1C and ME 1B 'Pultec'-style equalizers and the world-famous CL 1B optical compressor, it brings warm, punchy analog sound to any production, and represents the very best in quality and versatility available for the modern DAW-based studio, or anywhere else for that matter.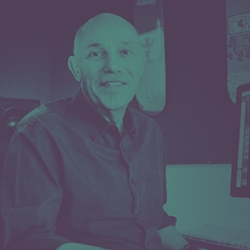 "It's perfect for a vocal chain, bass channel, or even the entire stereo mix. I love the air of the top end and the compressor is versatile enough to do subtle mix compression or the aggressive bass or drum compression needed for modern pop music."

Mixer/Engineer/Producer for Beck, U2, The Strokes, Elton John, etc.
Epic Analog Sound
This Mk II version of our beloved Tube-Tech Classic Channel benefits from all the sonic improvements to its component parts – a ground-up remodel of the CL 1B, and revamped EQs using our very latest signal processing technology.
Slick Channel Strip Workflow
Using channelstrip plug-ins can emulate the analog console workflow in a pleasing and time-saving way. A consistent sound and approach on every channel is often the best route to a stellar mix in the box.
Seven Plug-Ins Included
Includes Classic Channel Mk II, individual Mk II plug-ins (Tube-Tech Mk II equalizer and CL 1B Mk II compressor), and all our legacy Tube-Tech plug-ins (Classic Channel, PE 1C and ME 1B equalizers, and CL 1B).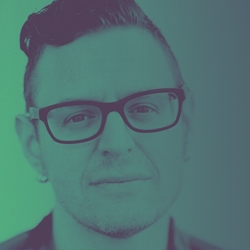 "The new CL 1B plug in is a life saver! It just feels so 'right'. I own a hardware CL 1B (but just one), and this plug allows me to use it on as many tracks as I want... and the new Wet/Dry control is a game changer! As for the Classic Channel mkII, it may be the most flexible EQ I have ever used going from dramatic to subtle... That, combined with the CL 1B in the chain make this plugin bulletproof! You can pretty much fix any issue you inherit with this thing!!!"

Grammy nominated songwriter and producer for artists such as Meghan Trainor and Jason Mraz
BOOK A LIVE DEMO
The Softube + Tube-Tech partnership represents a step forward for already out-of-this-world products, not to mention a giant leap for your sound. Learn how to improve your workflow and harness the latest digital signal processing tech. Book a personalized video demonstration with our product demonstration team today. Learn more
Long and happy partnership
As long ago as 2006, Softube formed a partnership with Tube-Tech of Lydkraft, Denmark, and began work on what would become the definitive plug-in representations of Tube-Tech's best and most highly-prized analog hardware units.
In 2018 we released the updated Mk II versions; a total ground-up remodel of the CL 1B compressor, and a single combined EQ plug-in, taking advantage of our latest signal processing technology. We also added stunning high-resolution graphics and additional features to make the best even better.
Improved control
Building on the success of our original Tube-Tech plug-ins, we added features like parallel blend and side-chain low cut to the CL 1B.
Further to that, mid/side processing opens the Classic Channel up for the first time to serious applications of stereo-image management; compress and EQ your kick and snare differently from your overheads, for example, for a wider or more compact drum mix. Or in mastering, gently balance the vocal against the rest of the track by low-cutting the detector circuit of the 'mid' portion of the signal and homing in on exactly what you need.
Spectacular graphics
You might think the way a plug-in looks is immaterial. But size and resolution on a modern display can be a big factor in user experience. The Tube-Tech MkII collections all use our very latest high-resolution graphics standards to match up to their extraordinary sound quality. Even on the biggest, most impressive screens, these units look sharp, clean, and real, so you're always in the moment.
What is the Classic Channel?
The Tube-Tech Classic Channel (the heart of the Complete Collection) combines the CL 1B optical compressor with the PE 1C and the ME 1B, two complementary tube-driven passive equalizers.
The CL 1B is a modern classic for good reason; across genres it brings warmth through its tube stages, transparent operation on transients through its quick attack, and smooth, musical levelling due to the slow reset characteristics of its gain reduction element.
And with the equalizers you can shape the sound of a track, a bus or a whole mix within seconds. The highs sound smooth and gentle, the mid-range airy and focused, and the lows full and fat.
In short
Console 1 Ready: works as a native plug-in and in Softube Console 1, our mixing ecosystem. Learn more about Console 1
Created in partnership with and endorsed by Tube-Tech
The Tube-Tech Classic Channel — perhaps our best-loved plug-in emulation of analog hardware
A 'Pultec'-style low and high end equalizer
Mid-range equalizer with the same passive, tube-driven design
The CL 1B optical compressor – a modern classic in a plethora of genres
Improved sound, with a total remodel of the CL 1B, along with an update to the EQs using our latest signal processing technology
New features – mid/side processing, and in the CL 1B, side-chain low-cut filters and parallel blend
Spectacular new high-resolution graphics
Legacy plug-ins included
System requirements

All Softube products require a computer with appropriate DAW host software (none of which are included).

Versions from 2.5.38 and newer of the Softube plug-ins have the following minimum requirements:

All native versions

Mac OS X 10.13 up to 12
Windows 10 and 11 64-bit
Mac: Intel Core i3 / i5 / i7 / Xeon / Full Apple silicon support (M1 or higher)
Windows: Intel Core i3 / i5 / i7 / Xeon / AMD Quad-Core or newer
Screen resolution larger than 1280x800
8 GB RAM or more is recommended, as well as at least 8 GB hard disk space for installation (individual plug-ins take less space, while sample libraries may require additional disk space)
Softube account
iLok account
Internet access for downloading installers and managing licenses
iLok generation 2 and up, if you intend to use an iLok key for authorizing your plug-ins (note that a physical iLok USB key is not a requirement)


In theory, any 64-bit VST, VST3, AU, or AAX (Pro Tools 11.0.2 or higher) compatible host application should work. However, due to plug-in host differences between DAWs - and our own rigorous testing standards - we only officially test our plug-ins and instruments in the most recent versions of Pro Tools, Logic Pro, Cubase, Ableton Live, Studio One, Reaper, and Cakewalk. Softube plugins are not tested in non-listed systems, but they most likely work as long as the system requirements are met. We cannot guarantee a solution for issues in unsupported systems.

Note: We have checked the basic functionality of our plug-ins, and Softube Central, under Apple Rosetta 2.

With regards to the different VST formats, we strongly recommend using VST3 as some of our plug-ins have features that are not present in the older VST format. Supported sample rates: 44.1, 48, 88.2, 96, 176.4, and 192 kHz, in both mono and stereo. The most recent maintenance release of your DAW application is recommended. AAX DSP is not currently in active development. TDM/VENUE is no longer supported (old downloads are available on the Legacy Installers page).

Find the Softube installer you need both Softube Central and individual plug-ins.

AAX DSP version

For AAX DSP you need to meet the above requirements for the Native versions. You also need to have an Avid HDX processing card. For plug-ins available for AAX DSP, see Which Softube plug-ins support AAX DSP?