Track with UAD.
Control with Console 1.
Included for all Console 1 owners
Low latency monitoring and real-time plug-in control at your fingertips gives you the ultimate UAD workflow
Channel settings control, such as volume, pan, mute, send and rec/mon
---
Console 1 Exclusive
Apollo Central
Softube Console 1 can now improve more than just your mixing workflow. With Apollo Central your recording workflow benefits as well. Included for all Console 1 owners and easily activated, Apollo Central gives deep and intuitive control of the Universal Audio Console software, allowing hands-on operation of tracking, near-zero-latency monitoring, and more.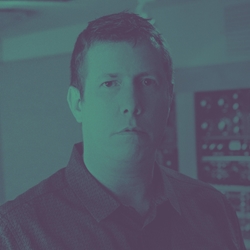 "Console 1 and UA Console working together in harmony while tracking with Apollo and UAD plug-ins? What's not to like?"

7x Grammy Award winning Producer/Mixer
Godlike
The Greek god Apollo watches over songwriters, and now we're helping out from Sweden too. UA's Console software controlled by Softube's Console 1 makes you all-powerful over your music.
Experience the Ultimate Workflow
Low latency monitoring and real-time plug-in control at your fingertips gives you the ultimate UAD workflow. Operating your Apollo with a physical console instead of a mouse is a completely different experience.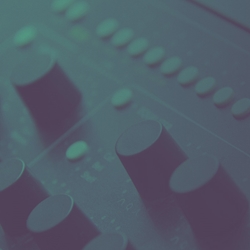 "Console 1 now gives Apollo interface users fast hands-on control over all of the most critical functions for tracking and mixing. From level setting Unison preamps to applying Realtime UAD Processing, it's all right there at your fingertips, and a joy to use. This makes Console 1 a supremely powerful tool for Apollo-based audio production."

Director of Product Management, Universal Audio
The perfect match
If you own an Apollo interface, you will now be able to switch modes within the Console 1 on-screen display and affect preamp gain, volume, pan, cues, send levels, and more in UA Console.
Save time and trouble you'd usually waste fussing over a mouse and multiple plug-in GUIs, and use it instead to get creative and focus on your music.
They weren't literally made for each other, but Console 1 and Apollo interfaces are a flaming good team!
Goodbye mouse
You can load plugins and presets without touching a mouse, and control near-zero-latency guitar amps, reverbs, compressors, even Unison enabled preamps, using physical knobs, pre-mapped and laid out right there on your desk.
Hello productivity
Track with real-time effects; create and send headphone mixes; import and adjust a vocal chain; all with a hands-on analogue feel and a fingertip workflow. You'll save time, enjoy yourself, and do better-sounding work than ever.
In short
Made for Console 1, our mixing ecosystem. Learn more about Console 1
Channel settings control, such as volume, pan, mute, send and rec/mon
Preamp settings control, such as low, cut, input gain and also control of Unison plug-ins
Plug-in inserts control. All UAD plug-ins come pre-mapped to the Console 1 hardware
Output monitor track control
System requirements

Mac OS X 10.12 or newer (older OS versions may work but are not tested).
Windows 64-bit, versions 7, 8 or 10.
Intel Core 2 Duo, AMD Athlon 64 X2 or newer.
Screen resolution 1280x800 or larger.
8 GB RAM or more is recommended, as well as at least 8 GB hard disk space for installation (individual plug-ins take less space, while sample libraries may require additional disk space. Specific information available on each instrument's page).
Softube account.
iLok account.
Internet access for downloading installer and managing licenses.
iLok generation 2 and up, if you intend to use an iLok dongle for authorizing your plug-ins (note that an iLok dongle is not a requirement).
In theory, any 64-bit VST, VST3, AU, or AAX (11.0.2 or higher) compatible host application should work.


However, due to plug-in host differences between DAWs - and our own rigorous testing standards - we only officially test our plug-ins and instruments in the most recent versions of Pro Tools, Logic Pro, Cubase, Live, Studio One, Digital Performer, Reaper and Sonar. Softube plugins are not tested in the non-listed systems, but they most likely work as long as the system requirements are met. We cannot guarantee a solution for issues in unsupported systems.

Please Note: Softube plug-ins support 64-bit hosts only, and a 64-bit OS is required. Therefore, for example, Pro Tools 10.x is no longer supported (contact support for latest 32-bit compatible instalers).

Supported sample rates: 44.1, 48, 88.2, 96, 176.4 and 192 kHz, in both mono and stereo.

The most recent maintenance release of the DAW application is recommended.

AAX DSP is not in active development, but older products still support AAX DSP. For legacy TDM/VENUE, please see the Legacy Installers page.