True stereo algorithmic reverb.

Modern and powerful high-end reverb

Also includes the TSAR-1R Reverb

Extraordinary versatility
Modular ready / Effects
TSAR-1 Reverb
Are you eligible for an upgrade?
Log in and look for the purple upgrade button.
Learn more about software upgrades.
The TSAR-1 Reverb is not an emulation. It's not a stock design. It's not a static snapshot of a space. The TSAR-1 is a powerful, modern reverb algorithm. It's alive and vibrant, it's gentle and dreamy, and above all — it's natural and believable.
The TSAR-1 is the better-sounding alternative to the established, traditional reverb products. At a fraction of the price.
Magic through algorithm
The True Stereo Algorithm inside the TSAR-1 is what gives it its magic. The strength lies in its sophisticated sound and versatility, no matter whether it's used on strings and brass or rock drums and lead vocals, it always shines.
Powerful and intuitive
TSAR-1 has a comprehensive and easy-to-use interface that is unparallelled in other high-end reverb products.

This product supports
Extended Features
We love VU meters, Bakelite knobs, and analog quirks. But we want modern precision and workflow. The answer? Softube Extended Features. Easy-access panels with the innovations you need close at hand.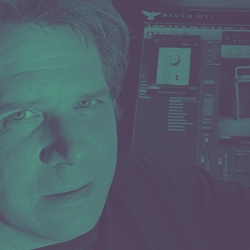 "TSAR-1 Reverb is one of the best sounding 'verbs out there at the moment."

Mixer and author
Easy to use, packed with presets
The TSAR-1 has been designed with ease of use in mind. Instead of a myriad of controls, we gave the user interface five sliders and a couple of switched options. But you may very well find you never need to use even these simple controls. Because we included a solid bank of presets, which will cover most of your needs. The presets are clearly named for their intended use, so find a setting you like, maybe tweak a little — and you're good to go.
Features
Predelay Use it as a rhythmic effect or to carefully match the tail with the early reflections.
Time Longer or shorter reverb tail. Where do you want to go today?
Density Smooth, modern and dense, or sparse, lush and vintage.
Tone Dark or bright? No need to adjust dozens of knobs to get the character you need.
High Cut Too much sizzle? Cut the highs.
Features
Early Reflections Type Large, Medium or Small? What room do you want to place your tracks in?
Early Reflections Mix Already got a good sounding room and just need some longer reverb? Turn down the earlies with the mix knob.
Diffusion Need that extra smoothness on your snare?
Modulation A vintage style chorus-y modulation, or a modern and classy modulation?
Reverb Mix and Output Volume They just have to be there, right?
Features
Interactive Display Show both current and previous settings, and toggle between those by clicking on each of the parameter value displays.
Extensive Preset Library 41 well designed presets, categorized into a 'modern' and a 'vintage' set. The modern set focuses on the classy reverb sounds of today, while the vintage set mimics the characters of old school reverbs we still love to use.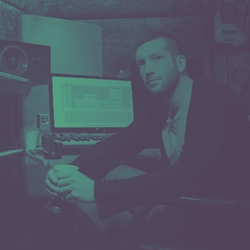 "When it comes to reverbs, I want fast access to the key parameters like time, pre delay, tone, etc. These are all there, and the reverb also happens to sound beautiful. The TSAR-1 just sounds big!"

Composer, producer and musician for Santigold, Charli XCX, Robyn, Lana Del Rey, Miike Snow
In short
True Stereo Algorithm.
Extraordinary versatility.
Comprehensive user interface.
Modern and powerful high-end reverb.
Extensive preset library.
Also includes the TSAR-1R Reverb.
System requirements

macOS Big Sur 11, Monterey 12, Ventura 13
Windows 10 (64-bit), Windows 11
Softube account
iLok account
Computer with AU, VST, VST3 and/or AAX compatible DAW host software
Internet access (for downloading installers and managing licenses)

Read full System Requirements and our Terms and Conditions