Harmonics Analog Saturation Processor
Effects
Start a fire
Did you ever try to give a track attitude by adding distortion, but then wind up with a washed out, lifeless sound instead? Harmonics, with its never-before-heard approach to dynamics in distortion, is the answer.
The only plug-in to track incoming dynamics and allow the user total control over their application in the output signal, Harmonics is a giant leap forward for searing, roaring, face-melting sounds everywhere.
Truly varied sounds
5 utterly distinct distortion models, each based on a different tasty analog distortion process. Tubes, transformers, zingy circuitry of all kinds.
Revolutionary 'Dynamic Transient Control' technology
Harmonics listens to the dynamics of the signal coming in, and uses that information to maintain, increase, or control the range of the distorted signal in a richer-sounding way than you can imagine. You have to hear it to believe it.
Total control
Low and high cut filters, parallel mix control, and THD (total harmonic drive) metering allow you to define the perfect sound for your track every time.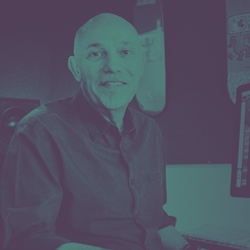 "...the perfect all in one plug-in for adding crunch to drums, fuzz to bass and edge to a lead vocal..."

Mixer/Engineer/Producer for Beck, U2, The Strokes, Elton John, etc.
Distortion dilemma
Guitars, vocals, drums, bass, even synths often need some extra grunt to push them over the edge, but distortion can destroy dynamics and cause more problems than it solves. Too little and your sound doesn't cut through and fill its space. Too much and you lose the light and shade, the attack and decay. Transients blend into tails, and detail and definition go out the window.
Such is the tragic plight of the musician or mix engineer working with distortion. With Harmonics, the struggle is over!
Light it up
With Harmonics, you get much more than just five awesome-sounding analog distortion models. You also get a revolutionary new approach to handling dynamics during the process of distorting the sound. The input signal is listened to and analysed by the plug-in, allowing the dynamics and detail to be preserved and enhanced even after heavy distortion is applied.
Add to that the fact that Harmonics has five totally different-sounding component-modelled distortion styles, high and low cut filters, a mix knob and more, and you end up with a very powerful secret weapon indeed.
In short
Five genuinely different component-modelled distortion sounds.
Revolutionary 'Dynamic Transient Control' technology.
'Amount' knob to control the amount of saturation.
'Character' knob controls tone or color of the distortion.
High and low cut filters can be placed before or after distortion.
Wet/dry blend knob for parallel processing.
THD meter allows fine control of subtle saturation.
All of the grunt, none of the drawbacks.
Includes presets by Joe Chiccarelli and Howard Willing.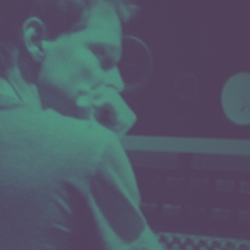 "Fantastic plug-in — super versatile and musical. Love the thickness it creates…"

Producer, engieer and mixer for Smashing Pumpkins, Sheryl Crow and Kris Kristofferson
System requirements

Mac OS X 10.12 or newer.

Windows 64-bit, versions 7, 8 or 10.

Intel Core 2 Duo, AMD Athlon 64 X2 or newer.
Screen resolution 1280x800 or larger.
1 GB RAM or more, and at least 6 GB hard disk space for installation (individual plug-ins take less space).
Any VST, VST3, AU, or AAX (Pro Tools 10.3.7*, 11.0.2 or higher) compatible host application.
Softube account.
iLok account.
Internet access for downloading the plug-in(s) and managing the license(s).
iLok generation 2 and up, if you intend to use an iLok dongle for authorizing your plug-ins (note that an iLok dongle is not a requirement).

All Softube plug-ins support both 32- and 64-bit hosts, although a 64-bit OS is required. Supported sample rates: 44.1, 48, 88.2, 96, 176.4 and 192 kHz, in both mono and stereo.

*Please Note: Pro Tools 10 is not officially qualified by Avid higher than OS X 10.8.