Musically fine-tuned,
meticulously re-created.
A meticulous model of the Chandler Limited® Germanium Compressor that performs just like the hardware
An epic mojo machine: feels almost like a musical instrument, adding color & character to everything
Plug-in exclusive features: M/S processing, external sidechain, and more
Dynamics / Console 1 ready
Chandler Limited® Germanium Compressor
A highly versatile mojo machine, capable of replacing multiple plug-ins in a chain – EQ, distortion, transient designer, you name it – the Germanium Compressor is so much more than gain reduction. Engineered with an ear for music before mathematics, this is a trusty companion for producers, recording engineers, and creative musicians of all kinds.
This is a meticulous model of the Chandler Limited® hardware, tested in our lab to ensure it performs like the hardware does, for the same excellent sound quality and inspiring vibe.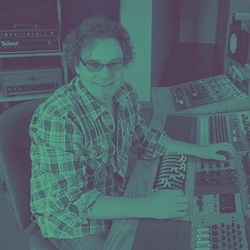 "The design of the Germanium Compressor was a personal labour of love. I wanted to create a compressor that was both flexible and musical. The Germanium Compressor needed to cover a lot of ground, however, be an instrument in its own right, by which an engineer could tune or play the compressor to create sonically in an artistic way. As the designer of the Germanium Compressor, I feel Softube's plug-in captures the essence of my intention and with added features takes it into new territory."

Founder and Chief Designer, Chandler Limited®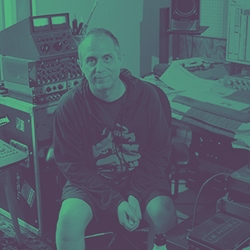 "The Germanium compressor adds a 3rd dimension to anything I put it on. It's incredibly flexible and really adds great texture to drums and bass."

Producer/Mixer/Engineer (Red Hot Chili Peppers, Weezer, PUP, The Strumbellas, Jimmy Eat World, Vampire Weekend)
Music first
Everything in the Germanium Compressor is designed with an ear for music first. Ratios, knee settings, and more, are all fine-tuned for use in the real world.
Colorful character
The FET gain reduction unit allows for delicious distortion and color. Control the harmonics with a choice of clean or dirty compression.
Germanium, Silicon, Zener
Multiple different diode combinations allow for a ton of styles and options.

This product supports
Extended Features
We love VU meters, Bakelite knobs, and analog quirks. But we want modern precision and workflow. The answer? Softube Extended Features. Easy-access panels with the innovations you need close at hand.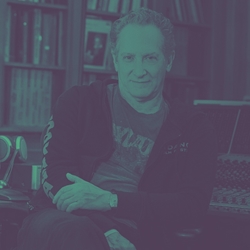 "The Germaniums are my main stereo bus compressor. There's a unique sound about them that I love. I was impressed by how closely Softube was able to match exactly that sound."

Mix Engineer (7x Grammy Awards, The Rolling Stones, Bob Dylan, Paul McCartney, John Mayer, Coldplay)
Unique character
The Germanium Compressor's unique character comes from a blend of several innovative approaches. The ratio settings are tuned by ear rather than arithmetic. The dial takes you from less to more rather than fixing on especially precise numerical values. And what does it matter as long as it sounds fantastic? Knee settings are similarly artistic, named as they are after the different combinations of diodes which achieve each color of curve.
Clean or dirrrty?
With a FET gain reduction element, the Germanium is capable of fast and heavily-saturating compression. So there's a choice of clean or dirty compression, toggling between modes which compensate to varying degrees for the harmonic excitement naturally brought about by the unit. It's never transparent, but you have a lot of control over Total Harmonic Distortion (THD) in this compressor.
And every track this thing touches will benefit from the drive and feedback on output – this is the real secret sauce. A gain circuit which can gently caress a signal as easily as it can sizzle and sear it into submission.
Punchy, creamy... pick your flavor
You also have control over the speed of operation – the attack and release times can be combined to extremely musical effect. Ease off on the attack and the Germanium Compressor becomes a punchy powerhouse for drums. Slow down the release and creamy, smooth tones can be introduced to vocals or bass. Acoustic guitar can be brightened and tightened, or rock axe heated and seated in a dense mix.
Added fun and features
Using the Germanium in software means you can take advantage of features that are exclusive to the plug-in version: Mid/Side Processing and External Sidechain allow you to make better-sounding mixes than ever before. All the character, the musicality, the fun of the original hardware Germanium Compressor from Chandler Limited® is right here.
Softube & Chandler: recipe to rock
You can't rush perfection. If any sentiment captures the spirit of our relationship with Chandler Limited®, that's it. Take two companies known for perfectionism, add in some beers, and bake for a decade. We invite you to take a look at the Zener-Bender and everything else we've been cooking up.
Learn more about our partnership with Chandler Limited®.

BOOK A LIVE DEMO
Our suite of Chandler + Softube products has been decades in the making, but your lead time doesn't have to be. Let us get you up to speed. Book a private video session with our product demonstration team today. Learn more
In short
A meticulous model of the Chandler Limited® Germanium Compressor that performs just like the hardware
Far from just a compressor, it's a mojo, color and character machine that almost feels like a musical instrument
Capable of replacing many other plug-ins used in a chain, like distortion, EQ/filter, compression, and transient designer
Perfect for tone shaping, sound tweaking and sound designing when tracking, producing, mixing and, in some cases, even mastering
Clean Comp / Dirty Comp settings with the ability to control the Total Harmonic Distortion (THD)
Comp Curve with its unique combination of diodes
Attack and Release work in a musical and inspiring way, making an average drum kit go from dull and flat sounding to tight and crisp or to fat with long decay
Gain / Germanium Drive and Feedback give you the ability to feedback signal to the input and control the gain the distortion and tone shaping capabilities
Unique tones not found in any other compressor – not only in plug-in format, but in general
Software-exclusive features: External Sidechain / External sidechain Gain / Mid/Side Processing / In/Out: Left/Mid | Right/Side / Output Gain
Console 1-ready: can be used within the Console 1 mixing ecosystem. Learn more.
System requirements

macOS Big Sur 11, Monterey 12, Ventura 13
Windows 10 (64-bit), Windows 11
Softube account
iLok account
Computer with AU, VST, VST3 and/or AAX compatible DAW host software
Internet access (for downloading installers and managing licenses)

Read full System Requirements and our Terms and Conditions