One of the most iconic compressors of all time.
Meticiously modeled analog compressor. Each single stage of the analog unit has been modeled separately to achieve the exact sound and behavior of the original analog unit
Sweet input and output stage distortion
Modeled 'All buttons in' mode
---
Console 1 ready
FET Compressor
The FET Compressor is an impressively faithful modeling of a device loved for its aggressiveness and its tendency to add some tasty distortion to the sound source when driven hard.
This compressor loves to be slammed and abused. But few things are so good they can't be improved, so we added a couple of nice features that makes it even more flexible than the hardware original.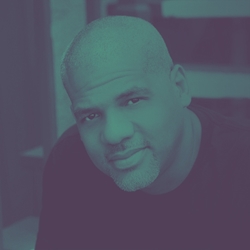 "Softube is so good, after using the products the first time, I could speak French. Mainly because I kept saying: Pardon my French, but these plug-ins are f**king unbelievable! The FET Compressor in particular is probably the warmest, fattest compressor plug-in on the market."

Madonna, Whitney Houston, Back Street Boys
A timeless classic
FET Compressor is sonically true to the original with all the fixed ratio settings from the initial hardware, including the famous all-buttons-in setting.
Adapted for the digital age
We have added some modern-day features that make it even more flexible than the hardware original. External sidechain with low cut, parallel blending, and more.
Convenient usage
Use it to bring up the crack of the transients of a drum kit, or get vocals tight and upfront with a bit of nice grit.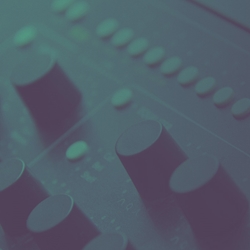 "The FET Compressor from Softube is an all-around winner here at my Tones 4 $ Studios. It performs amazing on bass guitar, snare drums and the best, so far, on lead vocals!"

Contributing editor for MIX Magazine and 'New Toys' columnist for L.A.'s Music Connection Magazine
Punch and crunch
In general, the FET Compressor can be used for deeper gain reduction than you would normally use with any compressor. The reason is that even at extreme settings, the FET Compressor shows no trace of the pinched sound many other compressors make when you push them hard. This ability for strict gain control is not least useful on lead vocal tracks that need to be kept in the listener's face. The distortion also adds a nice grit to the voice, highly useable in rock mixes but in no way limited to that.
A studio essential
A natural function of the FET Compressor is in drum mixing. Engineers love to use the FET on room microphones, overheads, or across the entire drum bus. Used in this way, the FET Compressor reveals a large, explosive sound in the vein of Led Zeppelin. Parallel compression is also a useful technique here so we added the Parallel Inject control to facilitate that application. Want to reduce kick drum pumping or let the bass guitar's low-end bloom? We gave you the sidechain filter for that.
In short
Sweet input and output stage distortion.
Super fast attack time (just like the original).
Lookahead (in case you don't find the original's attack time fast enough).
Modeled 'All buttons in' mode.
Continuous ratio (even between 20:1 and ALL) — but if you want the fixed ratios of the original, just click the ratio labels around the knob.
Parallel compression.
Detector low and high cut filters.
External side chain.
Stereo with synchronized gain reduction.
Very CPU friendly.
Meticiously modeled analog compressor. Each single stage of the analog unit has been modeled separately to achieve the exact sound and behavior of the original analog unit.
System requirements

Mac OS X 10.12 or newer (older OS versions may work but are not tested).
Windows 64-bit, versions 7, 8 or 10.
Intel Core 2 Duo, AMD Athlon 64 X2 or newer.
Screen resolution 1280x800 or larger.
8 GB RAM or more is recommended, as well as at least 8 GB hard disk space for installation (individual plug-ins take less space, while sample libraries may require additional disk space. Specific information available on each instrument's page).
Softube account.
iLok account.
Internet access for downloading installer and managing licenses.
iLok generation 2 and up, if you intend to use an iLok dongle for authorizing your plug-ins (note that an iLok dongle is not a requirement).
In theory, any 64-bit VST, VST3, AU, or AAX (11.0.2 or higher) compatible host application should work.



However, due to plug-in host differences between DAWs - and our own rigorous testing standards - we only officially test our plug-ins and instruments in the most recent versions of Pro Tools, Logic Pro, Cubase, Live, Studio One, Digital Performer, Reaper and Sonar. Softube plugins are not tested in the non-listed systems, but they most likely work as long as the system requirements are met. We cannot guarantee a solution for issues in unsupported systems.

Please Note: Softube plug-ins support 64-bit hosts only, and a 64-bit OS is required. Therefore, for example, Pro Tools 10.x is no longer supported (contact support for latest 32-bit compatible instalers).

Supported sample rates: 44.1, 48, 88.2, 96, 176.4 and 192 kHz, in both mono and stereo.

The most recent maintenance release of the DAW application is recommended.

AAX DSP is not in active development, but older products still support AAX DSP. For legacy TDM/VENUE, please see the Legacy Installers page.