Mutronics Mutator
Effects
Best in biz, and now it's back!
Mutronics Mutator is essentially a super sweet stereo analog filter and an envelope follower, based on technology developed for analog synthesis in the 1960s. The Mutator was an instant success when it came out in the early 1990s, and had an enormous impact of the sound from that decade, until its sudden an unfortunate demise.
Now Softube is bringing the Mutronics Mutator back, sounding just as good as the original hardware but still offering all the benefits of a modern plug-in.
A versatile tool
Mutronics Mutator creates mind boggling filter sweep effects on any sound source — guitars, vocals, keyboards, drums, etc.
Envelope follower
Use the amplitude of your audio signal to directly control the opening and closing filter for living auto-wah effects on any material.
LFO
Alternatively, animate the filter with LFOs on each channel, for slowly evolving effects, or tempo-synced tremolos.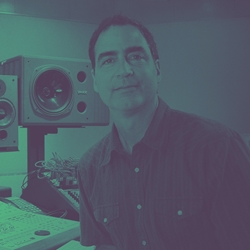 "The Mutronics Mutator plug-in is a surprisingly versatile tool. I can create subtle tremolo effects on pads and synths or completely change the sound of drum loops by using the amazing sounding filters and LFOs on the Mutator. Very cool plugin for adding movement in a mix!"

Legendary Mixer for Jay-Z, Beyoncé, James Brown, Jennifer Lopez, etc.
A happy ending
The versatile and creative sounds of the Mutronic Mutator positioned it as the go-to-stero analog filter and envelope follower for a number of seminal artists in the '90s. But the Mutator was short lived. Production ceased abruptly when a vital component was discontinued by the component manufacturer. The original has since then only been available at auction sites, often at prices much higher than the original purchase price. Softube has worked closely with Mutronics to ensure that the plug-in captures every delicate detail of the original hardware.
What is the Mutator?
Mutator has an analog voltage controlled filter (VCF) for each of its two channels, which can create synth-like filter sweeps on any sound source that is fed into the unit. The filter can be controlled from a number of sources, for example the envelope follower, which sweeps the filter in proportion to the amplitude of the sound source. In Gate mode, the filter is either on or off, and the filter can also be controlled by the on-board LFOs. These have four waveforms, which create filter sweeps in our out of time with the music.
More of a creative tool
Another very cool option is to use the external sidechain input, to have an external sound source control the filter movements. For example, insert the Mutator on a pad track and have the filter move in sync with a drum loop. You can also link or unlink the two channels for trippy stereo effects, use the Width control to extend the stereo field and use the Mix knob to blend in the original sound source with the mutated sound.
In short
Mind boggling filter effects.
Control filter sweeps by the sound source's amplitude, from the LFOs or from an external sound source.
Used on many seminal records from the 1990s.
Based on technology developed for analog synthesis from the 1960s.
Each and every component carefully modeled.
Extremely analog behavior of frequencies, phase, distortion, etc.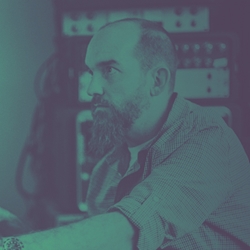 "Truly wicked! I was amazed to find that not only had Softube managed to capture the musical mangling abilities of the hardware but they also opened the doors to even more sonic destruction possibilities with the addition of host-based tempo sync, automation and mix knob capabilities."

Studio and live engineer for Garbage, also worked with Foster the People, Muse, Beck and Offspring
System requirements

Mac OS X 10.12 or newer (older OS versions may work but are not tested).
Windows 64-bit, versions 7, 8 or 10.
Intel Core 2 Duo, AMD Athlon 64 X2 or newer.
Screen resolution 1280x800 or larger.
8 GB RAM or more is recommended, as well as at least 8 GB hard disk space for installation (individual plug-ins take less space, while sample libraries may require additional disk space. Specific information available on each instrument's page).
Softube account.
iLok account.
Internet access for downloading installer and managing licenses.
iLok generation 2 and up, if you intend to use an iLok dongle for authorizing your plug-ins (note that an iLok dongle is not a requirement).
In theory, any 64-bit VST, VST3, AU, or AAX (11.0.2 or higher) compatible host application should work.


However, due to plug-in host differences between DAWs - and our own rigorous testing standards - we only officially test our plug-ins and instruments in the most recent versions of Pro Tools, Logic Pro, Cubase, Live, Studio One, Digital Performer, Reaper and Sonar. Softube plugins are not tested in the non-listed systems, but they most likely work as long as the system requirements are met. We cannot guarantee a solution for issues in unsupported systems.

Please Note: Softube plug-ins support 64-bit hosts only, and a 64-bit OS is required. Therefore, for example, Pro Tools 10.x is no longer supported (contact support for latest 32-bit compatible instalers).

Supported sample rates: 44.1, 48, 88.2, 96, 176.4 and 192 kHz, in both mono and stereo.

The most recent maintenance release of the DAW application is recommended.

AAX DSP is not in active development, but older products still support AAX DSP. For legacy TDM/VENUE, please see the Legacy Installers page.