American mixing console sound, for Console 1 or as a standalone plug-in​
Characteristic stepped EQ with proportional Q values. Gives bold boosts and clean cuts​
Unique compressor design, which can operate in feedback or feed forward topologies​
---
Channel Strip / Console 1 Expansion / Amp Room Ready
American Class A
Gut-busting drums. Crackling, searing, face-melting guitars. Meaty, punching bass. Rich, up-front vocals. Wide-open, airy, living electronics. If you will it, it is no dream with the American Class A.
Based on the greatest classics of American mixing console hardware, this channel strip is fast and easy to work with, and brings a truckload of character to the party.
Both an add-on to Console 1, and a standalone plug-in, American Class A has it all.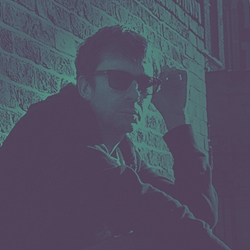 "I am finding that the drive section is phenomenal, and the compressor is amazing… It really does take seconds to improve vastly on the sounds of drums and guitars… All in all a pretty blinding console!"

Composer/Blur Guitarist
Classic American console sound
All the quirks and unique features of the original hardware, and all the amazing sound too.
Available as a plug-in...
A fully-featured channel strip plug-in with cutting-edge visuals and intuitive layout.
...and in Console 1
American Class A can also be used in Console 1. Shape, EQ, Compressor, Drive and more, controllable from your hands-on mixer.
Console 1 Ready
This plug-in can be used within Console 1, our mixing ecosystem. Click to learn more.
American hero
The American gear on which this strip is based is perhaps best known for the way it brings out the power and energy of modern rock music; acts such as Radiohead, Soundgarden, Foo Fighters, and Pearl Jam have used similar consoles.
With a shape section featuring gate and transient designing, a stellar four-band EQ with proportional Q and range control, a fascinating compressor design which can be switched between feedback and feed forward operations, and a warm, crunchy output drive section, no modern studio is complete until this sonic option is at hand.
Power and precision
Drums leap out of the speakers, vocals grab you by the scruff of the neck, guitars spontaneously combust. But the American Class A is also capable of subtlety.
Using the range controls of the EQ to limit the gain boosting and cutting to a half or even a quarter of the starting values, it becomes a high-resolution mastering unit. And running a synth sound through these same hard-rocking controls can result in improved openness and vitality just as easily as increased grunt.
Great sound, great looks, great experience
The sonics are not the only area in which the American Class A is world-class. The plug-in also provides state-of-the-art visual feedback, with a large display offering FFT readouts or a waveform view in which you can see the effect your settings are having on your signal in real time.
And the plug-in also seamlessly integrates with Console 1 as a channel strip, so if you use Console 1 you'll get the added speed and benefit of hands-on analog workflow. Don't spend another second longing after that ideal sound. Get the American Class A today. Dream big, sound bigger.
Amp Room Ready
This plug-in can be used within Amp Room, Softube's pro audio guitar & bass platform. Click to learn more.
In short
American mixing console sound, for Console 1 or as a standalone plug-in
One license for both the Console 1 version and the native plug-in
Characteristic stepped EQ with proportional Q values. Gives bold boosts and clean cuts
Unique compressor design, which can operate in feedback or feed forward topologies
Cutting-edge graphics and waveform visualisations offer all the information you need
Shape section has both gate and transient shaper, with all the same tasty analog sound of the strip's circuitry
Crunchy drive from the output stage, with controllable character
A real and complete workhorse replacement for stock DAW mixing tools
System requirements

Mac OS X 10.12 or newer (older OS versions may work but are not tested).
Windows 64-bit, versions 7, 8 or 10.
Intel Core 2 Duo, AMD Athlon 64 X2 or newer.
Screen resolution 1280x800 or larger.
8 GB RAM or more is recommended, as well as at least 8 GB hard disk space for installation (individual plug-ins take less space, while sample libraries may require additional disk space. Specific information available on each instrument's page).
Softube account.
iLok account.
Internet access for downloading installer and managing licenses.
iLok generation 2 and up, if you intend to use an iLok dongle for authorizing your plug-ins (note that an iLok dongle is not a requirement).
In theory, any 64-bit VST, VST3, AU, or AAX (11.0.2 or higher) compatible host application should work.



However, due to plug-in host differences between DAWs - and our own rigorous testing standards - we only officially test our plug-ins and instruments in the most recent versions of Pro Tools, Logic Pro, Cubase, Live, Studio One, Digital Performer, Reaper and Sonar. Softube plugins are not tested in the non-listed systems, but they most likely work as long as the system requirements are met. We cannot guarantee a solution for issues in unsupported systems.

Please Note: Softube plug-ins support 64-bit hosts only, and a 64-bit OS is required. Therefore, for example, Pro Tools 10.x is no longer supported (contact support for latest 32-bit compatible instalers).

Supported sample rates: 44.1, 48, 88.2, 96, 176.4 and 192 kHz, in both mono and stereo.

The most recent maintenance release of the DAW application is recommended.

AAX DSP is not in active development, but older products still support AAX DSP. For legacy TDM/VENUE, please see the Legacy Installers page.