Intellijel µFold II
Modular exclusive
Perfect harmonics
Add subtle extra harmonics, or dive headfirst into total folded madness! Intellijel µFold II is a wavefolder which shapes the timbre of an oscillator or any other audio signal you feed it.
With just a few simple controls the Intellijel µFold II (pronounced 'microfold') lets you manipulate the harmonic spectrum, going from subtle additional harmonics for air, grit, and flavor, to total folded insanity. It lets you create a vast range of timbres from any source, but is essentially easy to use and cleanly thought-out.

From subtle to mayhem
Take a waveform, or any audio signal, and add overtones to create anything from warm saturation to crunchy, aggressive, screaming distortion.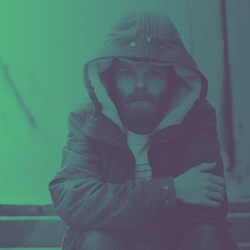 "Rubicon and µFold are lovely combined, together they make a great complex oscillator. Super flexible in timbre and easy to work with. The sound sucks you in, with a lot of depth and presence, and the harmonics and overtones are really sweet, warm and alive."

Electronic artist and music producer
Studying the greats
The original hardware was created by Intellijel in close collaboration with David Dixon. The designers looked very closely at how some of the most loved timbre shaping circuits worked in classic synth modules; not just in how they were implemented electronically but how they sounded and how efficient they were to get great sounds.
The resulting module is special both sonically and in terms of useability, giving you an easy and fun way to mangle, warp, fold, and otherwise blow apart your sound.
In short
Fold control with a CV input and dedicated attenuator.
Thru-zero symmetry control with a bipolar CV input and dedicated attenuator.
Stages switch to select 2, 4 or 6 stages of folding.
Requires Modular.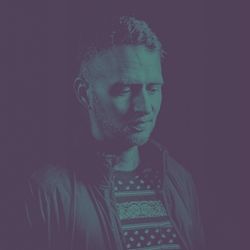 "The tones generated by the µFold always sit well in the mix. Just run a simple sine wave from the A-110 through the µFold and marvel how it starts to bark and bite."

Music producer and sound designer for New Forms, V Recordings
System requirements

Mac OS X 10.12 or newer.

Windows 64-bit, versions 7, 8 or 10.

Intel Core 2 Duo, AMD Athlon 64 X2 or newer.
Screen resolution 1280x800 or larger.
1 GB RAM or more, and at least 6 GB hard disk space for installation (individual plug-ins take less space).
Any VST, VST3, AU, or AAX (Pro Tools 10.3.7*, 11.0.2 or higher) compatible host application.
Softube account.
iLok account.
Internet access for downloading the plug-in(s) and managing the license(s).
iLok generation 2 and up, if you intend to use an iLok dongle for authorizing your plug-ins (note that an iLok dongle is not a requirement).

All Softube plug-ins support both 32- and 64-bit hosts, although a 64-bit OS is required. Supported sample rates: 44.1, 48, 88.2, 96, 176.4 and 192 kHz, in both mono and stereo.

*Please Note: Pro Tools 10 is not officially qualified by Avid higher than OS X 10.8.