Modern Bass. Mix-ready Bass. Monoment Bass.
A superb-quality bass synth with stereo source sounds from top-end boutique hardware ​
Blend noise with two diverse sources at once for a textured and extraordinarily complex sound
Features professional presets from Madison Mars, Vandalism, Sample Tools by Cr2, WA production, Black Octopus, and Function Loops
Three versions included: Monoment Bass, Monoment Bass for Modular, and Monoment Bass for Amp Room
---
Bass Synthesizer/ Modular Ready
Monoment Bass
In the modern day, music production leans more heavily on bass than ever before. Although track counts can number a hundred or more, often the core of a song is built around little more than a beat, a vocal, and a rich, living bass sound.
So, an instrument dedicated to just that – tailored to producing huge, solid bass tones with complex, organic overtones, focused effects, and as much bass as you want when you build your own version in Modular for a mix-ready low end – is more than just useful. It's foundational. Monoment Bass lays the groundwork for top-quality tracks every time.
Designed by Experts, Built on Legacy
Softube has a long history of modeling professional gear. After nearly two decades working in collaboration with premium pro audio brands like Tube-Tech, Solid State Logic, Chandler Limited®, Weiss Engineering, Trident, and more, we have a solid track record recreating indisputable classics in software form that sound precisely like their hardware counterparts. This includes expertise in component-modeled mixing and mastering tools and synthesizer plug-ins like Modular, the Eurorack platform you can use to build your own version of Monoment Bass and much more.
Monoment Bass is built on this legacy, and we took the same meticulous approach we always do – everything needs to be exact, with skillful recording, precise testing, and fine-tuning. Nothing less.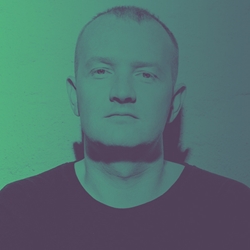 "It's very cool for the subs and those dirty bass sounds! I think it's perfect for the low end and mid range bass jobs."

DJ & Producer
Stereo soundscapes
All of the source material in Monoment Bass was recorded in stereo from high-end rare and boutique synths, giving huge, wide, and mood-defining sounds.
Task-specific effects
Including a purpose-built multi-band compressor, and a spatialization tool for fine-tuning your stereo image, Monoment Bass has great-sounding effects, but more importantly, the right effects for the job.
Professional presets
Amazing out-of-the-box sounds designed by Madison Mars, Vandalism, Sample Tools by Cr2, WA production, Black Octopus, and Function Loops, for finely tuned futureproof sounds from moment one.
Use it in Modular & Amp Room
Build your own bass synth with as many sources as you want. Monoment Bass includes Source, Filter, and FX modules for Modular. In Amp Room, you can mix Monoment Bass' modules—Filter and FX—with other studio effects, classic amps, cabs, and pedals to create studio-quality, record-ready tones.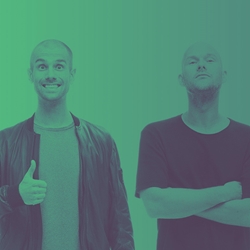 "HOLYSHIT! This will be big."

DJ Duo
Modern music, modern instrument
Working with sound designer and rare-synth-collector Tobias Menguser, we set out on this project to tackle the vital problem of amazing-sounding, weighty bass parts in modern music. In so many modern styles, from pop and hip hop to club dance genres and electro music, the bass occupies more and more of the spectrum and does more and more of the heavy lifting in production terms. So we've provided a carefully selected and expertly curated collection of top-end sounds from boutique synths by Schmidt, Nonlinear Labs and others, paired them with easy-to-use and awesome-sounding synth architecture, and high quality analog effects for modern, mix-ready bass in seconds.
Get complex quickly
Monoment Bass includes a two-layer source section, with all-stereo sources offering rich and evolving sounds. Nothing is static, and all the sources were recorded in triplicate, so there are three different samples per key for additional naturalism and life. The resulting sounds leap out of the speakers and grab hold of your track. Right out of the box and with minimal tweaking, this instrument has authority, weight, heft, power, character. The filter, LFO, and amp are all geared to musicians – you don't need a degree in synth-geekery to use Monoment Bass – and the effects are designed step-by-step for just this crucial task.
Noise, dirt, magic
Using the aging knob, you can introduce a host of analog-ish imperfections to your bass sound. And a third noise source is available at all times, with multiple organic noise options, to add crunch to the attack or grit to the body of your sound. Add analog distortion, ambience, and tone-shaping in the effects section, and you'll be surprised by the range of colorful living sounds your track can hold. Monoment, by virtue of its high input quality and carefully selected sculpting options, becomes more than a part of your mix. It's the very core and heart of your mix.
Monoment Bass and Statement Lead, Synth Siblings
Softube's lead synth Statement Lead has the same kind of user interface and many of the same features as Monoment. They were designed to work perfectly together to write and produce hit songs in the EDM, drum and bass, and house genres. Use Monoment for bass sounds and Statement for lead sounds and you have the entire range covered. The two synths feature quite different waveforms and slightly different effects with the same intuitive design and phenomenal sound quality. If you're ready to create complex sounds with an analog feeling, they're the perfect pair to meet all of your songwriting needs.
Learn more about Statement Lead
Reviews
"This is another triumph from the house of Softube, bringing vintage expertise to a very modern sounding bass synth."
MusicTech
READ FULL REVIEW
Monoment Bass instrument
Monoment Bass instrument is a super-high-quality bass synth with stereo source sounds from top-end boutique hardware to give you huge, wide, and mood-defining sounds.
Monoment Bass for Modular
The Source, Filter, and FX sections of Monoment Bass are included as modules for Modular, for when the stand-alone instrument plug-in doesn't give you as much bass as you want. With the Modular modules, you can build your own. It's easy to use and combine single parts of the synthesizer in a modular workflow to build patches and get an authentic bass sound. This really opens up possibilities for innovative sound creation. Learn more about the individual modules below.
Learn more about Modular
Monoment Bass for Amp Room
Monoment Bass features two modules for our pro audio guitar and bass platform Amp Room. There's Monoment Bass Filter and Monoment Bass FX, which offers four FX types: Drive, EQ, Multi-band Compressor, and Spatialization. Mix the modules with other studio effects, classic amps, cabs, and pedals to easily make studio-quality, record-ready tones.
Monoment Source
Monoment Source is the source engine from Monoment Bass as a stand-alone module. It has a built-in amplitude envelope, waveform mixing, dirt level, and aging. It can be played monophonically within modular over midi or monophonically via the gate and note jacks. The glide, punch, release, and aging parameters have external CV control via jacks.
Monoment Filter
Monoment Filter is the filter section from Monoment Bass as a stand-alone module. It has a built-in filter envelope and LFO. The envelope is triggered through the external gate jack. The slew, range, amount, and swing sequencer functions have external CV control. The LFO can be automatically locked to the DAW tempo or set to free running mode.
Monoment FX
Monoment FX is the effects engine for Monoment Bass as a stand-alone module. It has four modes, drive, EQ, multi comp, and spatialization, that can be run one at a time. Up to three parameters in each mode have external CV control.
In short
Super-high-quality bass synth with stereo source sounds from top-end boutique hardware
Three versions included: Monoment Bass, Monoment Bass for Modular, and Monoment Bass for Amp Room
Top-notch synth architecture that is both versatile and easy to use
Includes three modules for Softube Modular: Source, Filter, and FX. Learn more about Modular
Includes two modules for Softube Amp Room: Filter and FX. Learn more about Amp Room
Professional presets from Madison Mars, Vandalism, Sample Tools by Cr2, WA production, Black Octopus, and Function Loops
A heavy focus on modern bass sounds makes this the perfect addition to the forward-thinking studio
Fills a soundstage with domineering weight and power, yet easy to mix thanks to dedicated effects
Product features

100 different stereo waveforms, each sample three times from boutique high-end synths.
15+ noise and attack waveforms
24, 12 and 6 dB low-pass filter with distortion
LFO modulation (free running or tempo synced) on filter cut-off
Filter envelope modulation
Cross-over filter between source A and B
2 glide modes (legato and "always")
2 types of distortion
5 types of stereo reverb
Multiband Compression
Spatialization
EQ (including 24 dB low cut)

System requirements

macOS Big Sur 11, Monterey 12, Ventura 13
Windows 10 (64-bit), Windows 11
Softube account
iLok account
Computer with AU, VST, VST3 and/or AAX compatible DAW host software
Internet access (for downloading installers and managing licenses)

Read full System Requirements and our Terms and Conditions