Filter, oscillate, destroy.
Six filter types per filter (LP 1-pole, LP 2-pole, BP 1-pole, HP 2-pole, HP 1-pole, BR 1-pole).​
Both filters track 1v/oct over 3-4 octaves (can be used as a limited VCO).​
Switch to configure serial or parallel routing.
---
Modular exclusive
Intellijel Korgasmatron II
Taking inspiration from a classic Japanese synth, Intellijel Korgasmatron II is a dual voltage controlled filter which can also be used as a limited oscillator. Any sound passed through it comes out richer, more nuanced, more fiesty and colorful, largely due to the distortion characteristics of the resonant drive controls on each filter, and the fact that you can modulate and blend between two bold filters on settings as widely divergent as you like.
Fire it up in Softube Modular and start producing magic, from classic MS-20 type sounds to totally new territory.
Six Modes per Side
The Korgasmatron II has two completely independent and cross-fade-able six mode filters. Two low-pass options, two high-pass, a band-pass and a band-reject. Imagine the combinations!
Range of Grit
Just like the original hardware, the Intellijel Korgasmatron II can go from clean and precise to howling and aggressive, all depending on how you tweak the front panel controls.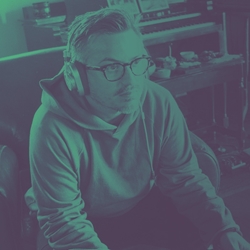 "The Korgasmatron hardware is probably my favourite filter/drive Eurorack unit. The software in Modular does not disappoint at all, it sounds crunchy and in your face."

Record producer, sound engineer and musician known for his work with Coldplay
Far from a clone
While Korgasmatron II takes its name from a classic Japanese synth released in the early '80s, it's far from a clone. Korgasmatron II offers much more grit and flexibility than its predecessor.
It has a special overdrive feature that enables the output signal to be soft or hard clipped depending on how hard you drive the input signal. This is controlled via the input amp which starts clipping when you put the knob past 12 o'clock (assuming an standard 10 Vpp waveform). The hard/soft clipping differences are subtle on simple waveforms sources and dramatic on more complex sources (such as chords).
Two channels
Korgasmatron II also has two completely independent six mode filter outputs; one on each side. The types are selected via a rotary switch. Combining these two filters and CV controlling their characteristics can give rise to near-endless modulation possibilities, and due to the reactive nature of the filtering process, the activity is very dependent on the input material.
Try it in Modular FX on drums, guitars, vocals, brass... anything you like... and check out the nuances and baked edges you raise.
More filtering, more fun.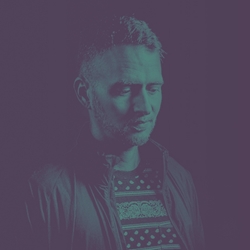 "With two multimode filters based on the famed MS20 circuit featuring resonant drive controls and serial, parallel or crossfade options, the Korgasmatron looks rather intimidating at first. But learning the ropes is well worth it, as it produces some gritty-sounding modulations."

Music producer and sound designer for New Forms, V Recordings
In short
Made for Modular, Softube's Eurorack platform. Learn more about Modular
Dual filter + Xfade
Six filter types per filter (LP 1-pole, LP 2-pole, BP 1-pole, HP 2-pole, HP 1-pole, BR 1-pole)
Both filters track 1v/oct over 3-4 octaves (can be used as a limited VCO)
Switch to configure serial or parallel routing
Output soft and hard clipping
Resonance soft clipping control (Q drive)
System requirements

All Softube products require a computer with appropriate DAW host software (none of which are included).

Versions from 2.5.38 and newer of the Softube plug-ins have the following minimum requirements:

All native versions

Mac OS X 10.13 up to 12
Windows 10 and 11 64-bit
Mac: Intel Core i3 / i5 / i7 / Xeon / Full Apple silicon support (M1 or higher)
Windows: Intel Core i3 / i5 / i7 / Xeon / AMD Quad-Core or newer
Screen resolution larger than 1280x800
8 GB RAM or more is recommended, as well as at least 8 GB hard disk space for installation (individual plug-ins take less space, while sample libraries may require additional disk space)
Softube account
iLok account
Internet access for downloading installers and managing licenses
iLok generation 2 and up, if you intend to use an iLok key for authorizing your plug-ins (note that a physical iLok USB key is not a requirement)


In theory, any 64-bit VST, VST3, AU, or AAX (Pro Tools 11.0.2 or higher) compatible host application should work. However, due to plug-in host differences between DAWs - and our own rigorous testing standards - we only officially test our plug-ins and instruments in the most recent versions of Pro Tools, Logic Pro, Cubase, Ableton Live, Studio One, Reaper, and Cakewalk. Softube plugins are not tested in non-listed systems, but they most likely work as long as the system requirements are met. We cannot guarantee a solution for issues in unsupported systems.

Note: We have checked the basic functionality of our plug-ins, and Softube Central, under Apple Rosetta 2.

With regards to the different VST formats, we strongly recommend using VST3 as some of our plug-ins have features that are not present in the older VST format. Supported sample rates: 44.1, 48, 88.2, 96, 176.4, and 192 kHz, in both mono and stereo. The most recent maintenance release of your DAW application is recommended. AAX DSP is not currently in active development. TDM/VENUE is no longer supported (old downloads are available on the Legacy Installers page).

Find the Softube installer you need both Softube Central and individual plug-ins.

AAX DSP version

For AAX DSP you need to meet the above requirements for the Native versions. You also need to have an Avid HDX processing card. For plug-ins available for AAX DSP, see Which Softube plug-ins support AAX DSP?