Effects / Amp Room Ready / Modular Ready
Fix Phaser
Have you ever worried that your guitar just doesn't sound enough like a spaceship? We know we have. Coming from the ever-fertile mind of audio legend Paul Wolff, Fix Phaser perfectly covers this concern, and many others too.
Create subtle movement and texture in a string section or synth pad, wash a drum kit in stratospheric swirling attitude, create a throbbing, oscillating vibrato in a vocal, or simply swoosh and whoosh things to your heart's content.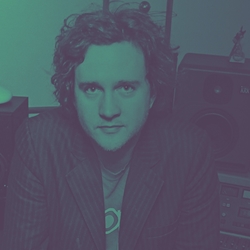 "When I engaged the Fix Phaser on my mix buss, in the factory default setting, I started time traveling through the galaxy, and realized I was wearing shiny silver pants. This thing is absolutely awesome... all the best parts of a phaser without the silly overcooked elements. Nice job, folks!"

Producer and songwriter for Katy Perry, Weezer, Adele, Timbaland, Mika, OneRepublic, Pink, The Deftones, Rufus Wainwright, etc.
Turn mono into stereo
The wide mode can create natural, convincing stereo soundscape from a mono track. Especially useful on guitars, vocals, drums and other instruments that sound static and lifeless.
From the mind of Paul Wolff
Fix Phaser builds on the mind-warping technical concepts already presented in the Fix Flanger and Doubler, completing the Fix modulation series. Never again will you reach into the toolbox and find an empty space where your spaceship should be.

This product supports
Extended Features
We love VU meters, Bakelite knobs, and analog quirks. But we want modern precision and workflow. The answer? Softube Extended Features. Easy-access panels with the innovations you need close at hand.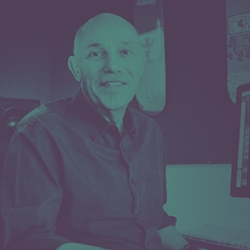 "From the twisted mind of Paul Wolff comes a Fix Phaser that is capable of subtle to extreme '60s like phaser sweeps. An instant audio time warp."

Mixer/Engineer/Producer for Beck, U2, The Strokes, Elton John, etc.
What it does
With a clean and easy-to-navigate modern interface, the Fix Phaser loses none of that quintessential 70s/80s sound and style, and can transform a flat, dull track into a vibrant living beast in no time, and in a number of different ways. Sweep your phase centre at a rate anywhere between 0.01 and 6Hz, or let the incoming signal bump and pump the effect with the in-built envelope follower. Phase offset and regen settings allow further customisation of the sound, and three different stereo settings give the user control over the spread of the effect, from both mono and stereo sources.
Fix Phaser native plug-in
With Fix Phaser, you can have all the swoosh and whoosh you could ever want. It gives you lush vintage phasing in a hyper-flexible and thoroughly modern native plug-in.
Fix Phaser for Modular
Fix Phaser for Modular, our virtual Eurorack platform, helps you create spacey synth sounds. Virtually patch it to modules from Doepfer, Buchla, Intellijel, and more to discover distant sonic galaxies.
Learn more about modular
Fix Phaser for Amp Room
Fix Phaser for Amp Room, our pro audio guitar and bass platform, offers out-of-this-world fun. Combine it with other studio effects, classic amps, cabs, and pedals to easily create studio-quality, record-ready tones.
In short
Lush vintage phasing sound in a modern plugin package.
Wide and versatile feature set.
Mix knob allows blending of wet and dry signals to taste.
Create stereo soundscapes out of mono sources.
Generate subtle movement in flat or dull-sounding instruments.
Out-of-this-world whooshing effects.
System requirements

macOS Big Sur 11, Monterey 12, Ventura 13
Windows 10 (64-bit), Windows 11
Softube account
iLok account
Computer with AU, VST, VST3 and/or AAX compatible DAW host software
Internet access (for downloading installers and managing licenses)

Read full System Requirements and our Terms and Conditions